If you are someone who was injured by another driver, there are some important safeguards that should be used in order to provide support for your personal injury claim. In many cases, defendants and their insurance companies try to use misleading evidence against you in court. This can ultimately be avoided if you keep in mind some common mistakes that are often made by plaintiffs in personal injury cases.
Forgetting that you are under investigation by the insurance provider
If you are somehow involved in a personal injury lawsuit in any way, it should be expected that the insurance companies involved, possibly even your own insurer, as well as that of the at-fault driver, will likely be investigating you during the duration of the case. This could include photos or videos of you in public places. If you are participating in an activity that may aggravate your injuries, you should always be straightforward and honest about that information. A juror may potentially understand that you had to perform a necessary task and felt like you could do it on a given day, but he or she may not be so forgiving if you try to hide or deny some sort of physical activity that is caught on camera. 
Discussing information about your injury claim
At no time should you be discussing any information about your claim, whether it is with a friend of the insurance adjuster from the at-fault driver's insurance company. There is no beneficial scenario that can come from speaking with an insurance adjuster, defense lawyer, or even a juror who attempts to contact you. Your lawyer should take over all negotiations and discussions involving your case in order to protect your legal rights, and more importantly, the final settlement of your personal injury claim. 
Sharing details of the accident on social media
Any type of social media or public facing website, such as Facebook, Twitter, Instagram, etc., is prime investigation material for insurance adjusters and defense attorneys in order to gather information for the case of the at-fault driver. Even if your social media accounts are set to private, not allowing the public to view your posts, the representatives of the at-fault driver can still possibly find images, texts, and other materials that could be used for their case in order to avoid full responsibility for their role in the crash. For instance, pictures of recent activity can be taken to prove that your injuries are not as severe as you claim — even if it is merely a short clip of you standing up smiling. Insurance adjusters and defense attorneys will use whatever information possible in order to discredit your claim and limit the responsibility of the at-fault party. 
Signing away your rights
There is never a need to sign anything regarding your personal injury case without first consulting your Salt Lake City personal injury attorney. Even simple releases can potentially contain waivers in the fine print that will allow the at-fault insurance provider to have access to your previous medical records. Never sign anything provided to you, especially from an insurance adjuster or defense attorney, before consulting your own lawyer first. This is in order to protect your legal rights and avoid damaging your personal injury claim. 
Not taking the advice of your physician
You should always take the advice of your physicians when you are involved in a personal injury claim. This could include a commitment to scheduled appointments or a subscription to therapy treatment. You need to show that you are attempting to improve your medical condition. To accomplish this, you should save all prescription medication, pill bottles, casts, braces, and any other items provided by your medical practitioner in order to provide evidence of your sustained injuries. This is all evidence of injuries resulting from the crash and should be preserved as evidence. 
Renewing your licenses
If you have a severe injury that prevents you from operating a commercial vehicle or participating in certain outdoor activities such as hunting or fishing, you should consult with your attorney prior to renewing these licenses. There is information available at the Secretary of State and State Department of Natural Resources to any party that may be investigating you related to the personal injury case. 
Failing to record and document your injuries
 You should always photograph and record injuries and relevant surgeries after a crash. Your Utah car accident lawyer can even provide a photographer to ensure that you are documenting all relevant details for your case. Videos are also helpful, and can even provide more than a visual of your injury, demonstrating new physical challenges caused by your injuries. You should also record damages to your car as well, when appropriate. 
You should consider all these tips if you are the victim of a car crash. Even if some of these prove unnecessary, you are better off safe than sorry. 
Deadly Car Crashes in Salt Lake City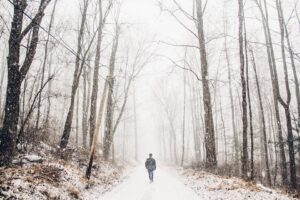 In 2012, there were 242 deaths due to car crashes and other traffic accidents in the state of Utah. The death of a loved one is never easy, and it is made increasingly worse when it is due to the actions of a reckless driver on the road. These accidents leave the surviving family to take on the financial burden of accident damages, such as medical costs, funeral arrangements, and intense pain and suffering. These family members may be potentially eligible to regain lost compensation after losing a loved one by contacting a Salt Lake City area wrongful death attorney. 
The Utah personal injury lawyers at Siegfried & Jensen believe in holding at-fault drivers responsible for their role in a fatal car crash. For the past 30 years, we have helped thousands of families recover multi-million dollar settlements after a tragic accident, and we hope to help thousands more get back on the back toward recovery. If you have been involved in a similar tragedy, call us at (801) 845-9000 to see how we can help your case.