Insurance Adjuster Motivation
When an insurance adjuster is assigned to a case to investigate the circumstance of a case, they are trying to find out the true value of the claim. They are employed by the insurance provider. This means they are not working for you as an insurance carrier or a car crash victim. They only want to keep payouts as low as they can so the insurance company can save money.
Insurance adjusters may want to offer as little as they can, but they also want to potentially avoid a lawsuit altogether. If the case is not settled outside of the court, the injured victim may be able to file a civil suit and take the case to trial. If the case reaches the courts, the judge or jury will make a verdict on who is responsible and what are the appropriate damages. This can be riskier for the insurance provider because the awarded damages will likely be high in the case that the jury is sympathetic of the victim. Legal fees and other court costs associated with a legal trial can potentially become expensive to an insurance company.
The primary objective of the insurance adjuster is to have the plaintiff accept the lowest settlement they can, without the case going to trial through a civil suit. Usually, insurance adjusters determine how much they are willing to pay at a maximum and will then make an offer that is much lower than this number, sometimes as much as 25 to 50 percent lower. This can give the insurer a bit of room to negotiate during settlement discussions.
How an Insurance Adjuster Decides on an Offer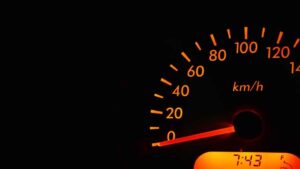 When dealing with personal injury claims, insurance adjusters will likely consider the same factors as a jury when determining what damages are appropriate. This means that adjusters will usually consider:
Actual expenses — like medical bills — that have been taken on;

Future costs;

Actual losses in the form of lost wages or time off work;

Pain and suffering damages; and

Emotional distress damages
A few of these — such as actual expenses and economic losses — are fairly simple to calculate. These are figures that can easily be added up. However, pain and suffering can be much more subjective.
Pain and Suffering Calculations
Due to the complex nature of calculating pain and suffering damages, insurance adjusters will usually use a set formula to determine the value of these damages. Some examples of possible techniques to calculate pain and suffering are:
A per diem system where the injured party is paid a set amount for each day of pain;

A pain multiplier system where the insurance provider multiplies the cost of the actual losses — for medical bills and lost wages — times a set number. The number usually used for a pain multiplier will often vary between 1.5 and 5, but each insurance provider uses a slightly different system.
Other Considerations
Insurance adjusters will often consider two factors: policy limits and the strength of the case presented. 
The policy limits.
An insurance provider is not likely to pay more than the maximum amount set on the insurance policy. For instance, if a driver has $50,000 in liability coverage, the maximum amount the insurance provider will pay out is $50,000 in total fees and damages. 
The strength of the plaintiff's case.
If the case presented is very strong — such as a medical malpractice claim where the doctor left surgical equipment inside the victim — then the insurance provider will probably offer a substantial settlement because the court will almost certainly rule in the favor of the plaintiff. If the case presented is weak, the insurance provider will likely provide much less because the insurance company and the plaintiff will both know that going to court would likely result in little to no compensation.
Effectively Dealing With an Insurance Company
Now that you know the process an insurance company takes regarding personal injury claims, you can use these details to your advantage and negotiate a settlement that is in your favor. There are some important things you should do next:
Consider hiring an attorney.
This will let the insurance provider know off the bat that you take your legal rights seriously and that you will be filing a suit if you are not offered adequate compensation. Your attorney also knows how much your suit should be settled for and can use his or her legal expertise and experience to get you a favorable outcome.
Make sure that you have clear evidence of fault and the severity of your injuries. Photographs, journals, medical records, healthcare bills and time off work are crucial to maximizing your settlement. 
Consider sending a demand letter.
This is basically a letter where you state what will be accepted to settle the case. When you send a demand letter, then negotiations can start at the number that you provided which you view as fair instead of a lower number that is decided by the insurance adjuster. This will ultimately work in your favor.
Try to determine what the policy limits are.
This will help you know that the maximum payout from the insurer will be. While it is technically possible to receive a larger amount than stated in the maximum, you would have to collect the remaining amount from the defendant.
Using Your Evidence
Follow the listed steps to ensure that you get the best deal possible with the insurance provider. The key to this is to ensure that you have the evidence needed to prove fault and the extent of your injuries. With proper evidence, even if you are not able to reach a settlement, you can pursue a lawsuit with confidence. 
Utah Car Accidents
At Siegfried & Jensen, our team of Salt Lake City car crash attorneys believes in holding intoxicated motorists responsible for their negligent actions. Families who have lost a loved one should never take on the financial burden in the aftermath of a car crash. If you or a loved one has been harmed by a drunk driver, call us today at (801) 845-9000 to see how we can help.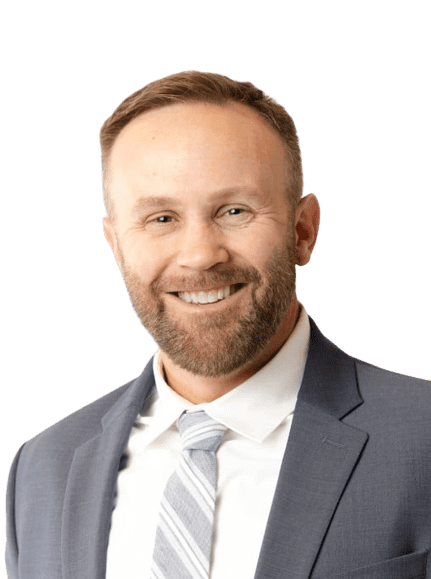 Content checked by personal injury attorney Todd Bradford. I worked for a small law firm in Utah County, where I handled various types of cases. My main focus was personal injury and I decided that is what I enjoyed doing the most. I rejoined Siegfried and Jensen in 2012 where my focus is solely on helping personal injury clients. I take pride in helping personal injury clients and enjoy serving them. If you need an attorney for auto accidents or injuries of any kind in Salt Lake City, UT, Ogden, UT, Spokane, WA, or Boise, ID, contact us.