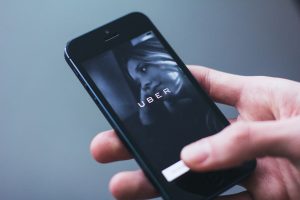 If you have been involved in an Uber accident, you may wonder about your legal options. You may be entitled to compensation for your injuries, damages, and losses. Before you file a claim, take some time to understand how Uber's insurance coverage works and how it might affect your claim. An experienced Uber accident lawyer can help you navigate the claims process and ensure you receive the maximum compensation your case deserves.
What Is an Uber Accident?
Any accident involving an Uber driver is an Uber accident. Most commonly, persons in the passenger seat come to mind and these do make up the majority of cases. However, other scenarios might prompt the need for an experienced rideshare attorney:
You were a pedestrian or cyclist when the Uber car struck you.
You were the driver of the vehicle an Uber car struck.
You were the passenger in the other vehicle the Uber car struck.
You own the property the Uber car struck and damaged, such as a fence.
You are the Uber driver and another driver caused the accident.
You are the Uber driver and Uber has refused to pay for the accident.
What Are the Main Types of Uber Accident Insurance?
Uber accident insurance coverage takes four primary forms. Two apply to all Uber drivers, while one depends on the coverage carried by specific drivers.
Third-Party Liability Insurance
All Uber drivers are covered by a $1 million third-party liability policy after accepting a ride request and are en route to pick up their passengers. This coverage applies regardless of whether the driver uses his or her personal vehicle or an Uber rental car.
Uninsured or Underinsured Motorist Bodily Injury (UM/UIM)
If someone hits the Uber vehicle while you're riding and does not have adequate insurance, this portion of Uber's insurance policy kicks in. It covers bodily injuries up to $1 million. This coverage might also account for hit-and-runs in some states, but some jurisdictions do not allow that.
Contingent Collision and Comprehensive Coverage
Uber provides this additional coverage if the driver adds collision and comprehensive insurance to his or her personal auto insurance policy. It pays for the cash value of the vehicle, even if the driver caused the accident. The driver must also meet a $1,000 to $2,500 deductible, depending on the arrangement with Uber.
Benefits for California Drivers
In 2019, California sought to change the way companies classified independent contractors. That ultimately led to Uber changing some of its policies. Consequently, drivers might have additional benefits, such as disability benefits, payments to survivors and medical expense coverage. If Uber or its insurer denies these benefits after an accident, an Uber accident attorney may file a bad faith claim on behalf of the driver.
How Does Uber Insurance Work After an Accident?
Uber determines when and whether to cover an accident based on when it happens. Drivers and their passengers have full coverage during Uber rides registered in the app. However, when passengers accept free rides from drivers or the driver ends the ride early, they do this at their own risk. Sometimes, the app glitches and ends the ride early. Passengers will need an experienced attorney to argue Uber's responsibility when this happens.
Uber also accepts liability if the Uber accident occurred while en route to pick up a passenger. However, if someone else was in the car with the driver, that person might not have a personal injury claim. The only exception is if that person chose to share the ride and that is registered in the app.
Uber also offers coverage for drivers who get into an accident while waiting for a ride. For example, some Uber drivers might complete a ride but remain on-call while trying to find a location to stay in, such as a gas station or parking lot. Accidents can occur along this route.
Uber does not provide coverage when drivers are off the clock. For example, an Uber driver might sign out of the app and head home. If he or she causes an accident along the way, the injured person could file a claim with their personal auto insurance.
Do You Need an Attorney for an Uber Accident Case?
Personal injury negotiations and lawsuits can be complex. An experienced attorney can help you navigate the process. Legal representation is especially important in no-fault cases. No-fault insurance states aim to streamline claims and reduce lawsuits by allowing people to file claims on their own insurance.
An attorney can also investigate your accident and determine whether another party is negligent and if you can legally hold another party responsible. For example, if the other driver was driving recklessly, speeding, or driving under the influence of drugs or alcohol, you could file a claim against that driver.
In some cases, you might be able to settle your case without going to court. However, if you do go to court, an attorney can represent you and help you recover the compensation you deserve. Even if you do not need to go to court, your attorney can review the case to determine whether the insurance company has offered a fair settlement.
Insurance companies rarely offer fair settlements. They must reduce liabilities to maintain profitability, paying out as few settlements as possible at the lowest amounts. Consequently, you might need an experienced attorney to negotiate for a fair amount on your behalf.
How Can You Find an Experienced Uber Accident Attorney?
Almost every personal injury attorney handles car accident cases, but few have the experience necessary to take on rideshare accidents. The presence of a corporate third party and a commercial relationship significantly complicates things. Why opt to be the guinea pig when you can choose an attorney with the knowledge and resources to handle your case?
Here are some things to look out for:
A personal injury law office that specifically mentions rideshare accidents on its website
A personal injury law office that maintains good reviews from its clients on independent review sites
A personal injury law office that has a high success rate
A personal injury law office that has won millions for its clients
A personal injury lawyer with at least a decade of experience handling personal injury cases
Why Should You Choose Siegfried and Jensen?
Our law office has served injured persons for 25 years. During this time, we have worked with more than 2,000 clients and recovered millions on their behalf. Our team is also incredibly proud of our 99% success rate. This strong record of delivering tangible results has helped us maintain our position as one of the top law firms in the areas we serve.
Success in personal injury law goes beyond just getting money for clients. When people seek our assistance, they are often in pain and need guidance. We offer compassion and understanding, so we can put them at ease and get the information we need to help them secure the outcomes they seek.
Money is always a big concern when people have medical bills and when they contact a law office. We reduce the need for worry here by charging nothing until we win compensation for our clients. This contingency approach further motivates us to fight hard and win.
Are you ready for a free case review? Contact us to get started.