Orem Personal Injury Law Firm
Siegfried & Jensen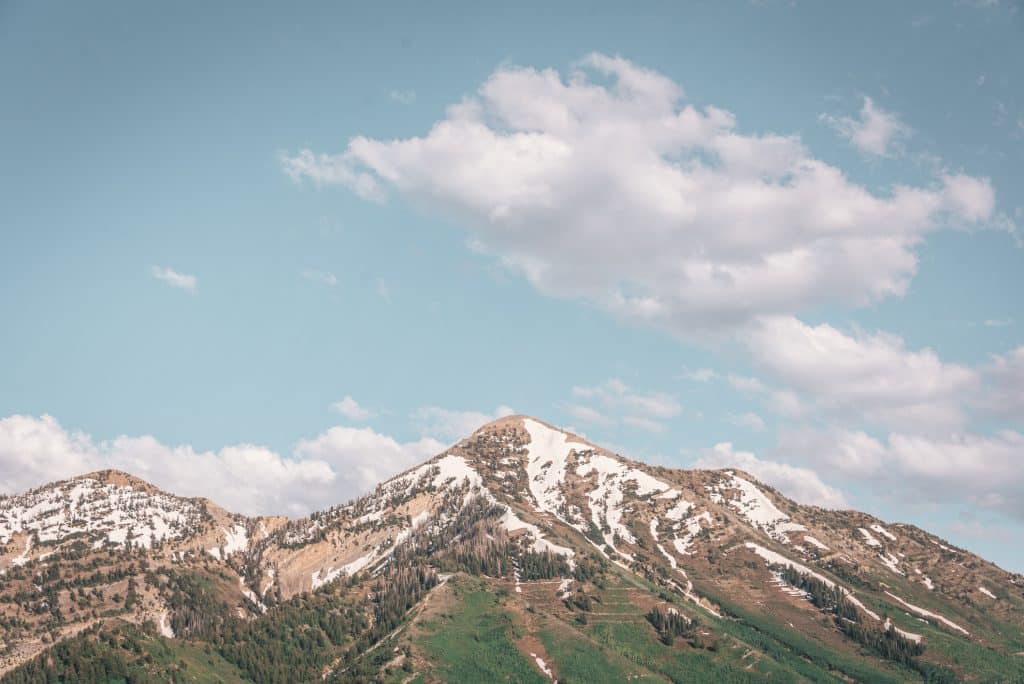 Often referred to as "Family City USA", Orem, Utah is a city teeming with family friendly recreation, education, and business opportunities. With a population of nearly 100,000 residents, Orem is the fifth largest city in the state of Utah.
Along with numerous elementary and middle grade schools, Orem is also home to Utah Valley University where many local students are able to further their education and continue into a successful professional life.
Transportation throughout the city is aided by an Interstate highway, multiple state highways and city maintained surface streets. For residents who opt out of using a personal vehicle, the Utah Transit Authority operates a Frontrunner train, the Utah Valley Express bus rapid transit and regular bus service with stops near the University and other needed areas.
All the services one would expect in a city the size of Orem are readily available. Plumbers, builders, electricians, and more. Timpanogos Hospital and Orem Community hospital as well as many doctors offices and specialists are centrally located to attend to the communities medical needs.
For individuals and families who need personal injury legal services, the Siegfried & Jensen law firm offers their expertise in a wide-range of personal injury case types, some of which include; car accidents, dog bites, and wrongful death personal injury.
No one expects to need a personal injury lawyer but when the unthinkable happens and you or a family member are injured due to someone else's negligence, a personal injury attorney can assist you in receiving fair and full compensation for your losses.
Contact the law office of Siegfried & Jensen for help today. The initial consultation is free and because we work on a contingency fee basis, you pay nothing until we win your case. Call (801) 845-2799. Our legal team is standing by to help in any way we can.
What Is Personal Injury Law?
Personal injury is a legal term for a system that is structured to allow people who have been injured in an accident receive compensation for their losses. Personal injury law is based on the concept of negligence. In order to receive financial compensation your injuries must be the result of someone else's reckless, careless or negligent actions. In an incident involving negligence, Utah law allows you, the injured party, to hold the responsible party liable for your losses and damages by filing a personal injury claim or lawsuit in order to seek fair monetary compensation.
Is A Personal Injury Claim The Same As A Personal Injury Lawsuit?
Personal injury claims and personal injury lawsuits are two separate aspects of personal injury law that share the same objective: To compensate injury victims for the losses and damages they suffered in an accident caused by someone else's negligent actions.
Personal Injury Claim
A personal injury claim for compensation is filed with an insurance company. Depending on the specifics of your accident, the claim may be filed with your insurance policy or that of the negligent party, assuming they have insurance.
The insurance adjuster will investigate the accident and do everything they can to reduce the amount that you are paid. The insurance adjustor is looking out for the company's best interests, not that of the victim.
Personal injury lawyers help victims by presenting the facts and evidence to the insurance adjuster and negotiating a fair settlement. Insurance adjusters often try to pressure accident victims to settle quickly and for far less than they deserve. A personal injury lawyer protects victims from these tactics and the law firm handles the negotiations on behalf of the victim.
Personal Injury Lawsuit
In the event that there is no insurance company to present with a personal injury claim, or the insurance adjuster refuses to agree to a fair settlement, a lawsuit is then filed.
A lawsuit can be more complicated and time-consuming than filing a claim but is sometimes the best and only way to ensure that you receive fair compensation.
Your Orem personal injury lawyer will handle all aspects of your lawsuit, leaving you the time and energy needed to heal from your injuries.
The stages of an injury lawsuit are typically as follows:
Filing
Documents prepared by your personal injury attorney are submitted to the court. Additionally, your personal injury lawyers will make sure that everyone involved in your case is notified that you intend to sue for compensation in your injury case.
Discovery
The discovery process gives both parties in your injury case the opportunity to gather evidence to prove or disprove the facts of the case. Negotiations for settlement may still take place during the discovery process. This is particularly likely when your legal team makes known the hard evidence you have proving negligence.
Trial
If a settlement cannot be reached, your Orem personal injury attorneys will proceed to take your personal injury case to trial. Often the trial phase consists of multiple hearings and an opportunity for your personal injury attorney to present evidence to a judge and jury. A settlement agreement between you and the defendant is still possible during the trial.
Your Orem personal injury lawyers will handle all aspects of the trial phase and will clearly communicate how the case is progressing and continue to fight on your behalf for maximum compensation.
Deliberation
After both sides have presented their evidence, the judge and or jury will study the facts that have been shown and make a determination or verdict. During deliberation, the judge or jury also decides on the amount of compensation that is awarded to the victim.
Siegfried & Jensen is a law firm with over 30 years experience litigating personal injury cases. They have helped numerous injured clients and their family members win the monetary compensation they deserve for their losses. For help with your personal injury case, contact Siegfried & Jensen. For a free case evaluation in Salt Lake City, Provo, Orem and other areas throughout the state, call (801) 845-2799.
Orem Personal Injury Lawyer Practice Areas
Personal injury cases can include any event or situation that results in harm to a person's body, mind or emotions, if the incident was caused by someone else's negligent actions.
Not every lawyer or law firm has the resources and expertise to handle a wide-variety of case types. Some only deal with car accident personal injury cases, while others have the staff and training to successfully help victims and their family members recover losses from many different types of accidents.
Common case types handled by Orem personal injury attorneys include:
Motor Vehicle Accidents
Motor vehicle accidents are the most common type of personal injury case and include but are not limited to:
Public transportation accidents such as a bus or train accident

Commercial trucking accidents including semi-trucks and tractor trailers
Common injuries from a car accident may include:
Broken bones

Lacerations

Head injuries

Spinal injuries

Other catastrophic injuries
Every vehicle accident is different and may have multiple causes. Personal injury cases often involve incidents of distracted driving, driving while intoxicated, fatigued driving, and other negligent actions by the person responsible for the accident.
If you have been in an accident and believe the other party was driving while intoxicated, distracted driving or any other negligent or reckless behavior, an Orem, UT personal injury attorney can help you recover medical bills, lost wages and other losses. Contact Siegfried & Jensen today for a free case evaluation.
Medical Malpractice Cases
Medical malpractice occurs when a health care professional acts, or fails to act, in a way that causes harm to their patient. Victims of medical malpractice face an uphill battle if they try to take on the medical establishment alone.
If you or one of your family members have suffered an injury from any of the following, a Orem personal injury lawyer can help you hold the medical establishment accountable for their actions.
Contaminated instruments

Failed medical product

Failure to warn of procedure risk or likely outcome
Medical mistakes can cause the victim a lifetime of pain, suffering, and sometimes even their life. At Siegfried & Jensen we believe that the medical establishment should be held accountable when their negligent actions cause harm to an innocent victim. Siegfried & Jensen offers a free consultation to victims of medical malpractice and other personal injuries.
Premises Liability
Premises liability cases are sometimes referred to as "slip and fall" claims but premises liability law includes other dangerous situations that may exist on someone else's property. In addition to dangerous slip and fall accidents, a home or business owner may also be liable for:
Lack of security

Toxic chemicals

Elevator or escalator accidents

Snow and ice injuries

Broken stairs

Loose or missing hand railings

Failure to post signage or warn of a dangerous condition
If you have been injured on someone else's property because of a hazardous condition, you should not be responsible for the resulting medical expenses. The Orem, UT legal team of Siegfried & Jensen can help you get the financial compensation you deserve. Call today.
Boating Accidents
Boat accidents are an unfortunate occurrence that happen all too frequently on the lakes surrounding Orem Ut and in other areas throughout the state. Similar to auto accidents, boating accidents often involve distracted driving, excessive speed and operating a watercraft while under the influence of drugs or alcohol.
Boating accidents can cause serious and sometimes permanent injuries. Some horrific accidents may even result in a tragic fatality.
In order to collect compensation for a boating accident, you must be able to show that the at-fault party was negligent and their negligence led to your personal damages.
Industrial Accidents and Workplace Injuries
Being injured on the job, whether at an industrial site or other work space, can be devastating to both the victim and their family members. Unfortunately industrial and workplace accidents occur at an all too frequent rate.
The Centers For Disease Control (CDC) reports that an estimated 1.8 million workers were in accidents while on the job and they were all injured severely enough to need to visit the emergency room for medical treatment.
Common causes of industrial and workplace accidents include:
Slip and falls

Falling from height

Chemical and fume injuries

Improper training

Equipment failure
The process for receiving financial compensation for workplace injuries is often started with filing a claim with worker's compensation. Worker's compensation is insurance that the business owner is required to carry and is intended to compensate an employee if they are injured. However, many worker's compensation claims are denied or underpaid. In some instances, a business owner may fail to obtain worker's compensation coverage, leaving the employee with seemingly no place to turn.
If you have been injured at work, it may be in your best interest to contact an attorney for help in filing your claim. If you have already filed a claim but it has been denied or the compensation is less than you deserve, you will definitely benefit from speaking to an experienced injury attorney like Siegfried & Jensen.
Pedestrian Accidents
Perhaps nothing causes more emotional distress than a pedestrian accident. According to the CDC, over 7,000 pedestrians lost their lives in 2020 and countless others were severely injured and sent to the hospital.
Sadly, there are two societal groups that are at an extremely high risk for a pedestrian accident: Adults over 65 years old and children under the age of 15.
Some pedestrian accidents can be prevented by taking the following measures.
Increased Visibility: Wear reflective clothing and carry a flashlight, particularly when walking at night.

Cross at Designated Areas: Where possible, cross at designated crosswalks or intersections. Never cross against the light.

Stay on Path: Use the existing sidewalk, or path. If one isn't available, walk on the shoulder facing traffic.

Turn Music Down: Using earbuds or headphones with the volume up can limit your ability to hear and recognize danger.
Pedestrian accidents are often caused by reckless and negligent drivers, leaving the victim with a pile of medical expenses and a life turned upside down.
At Siegfried & Jensen we believe that careless drivers should be held accountable for their actions in every possible way, including requiring them to pay for the victim's losses. For a free consultation about your case call (801) 845-2799.
Wrongful Death
When a tragic accident leads to the death of the victim, the surviving family is entitled to file a claim and seek a wrongful death settlement. Damages available to families who have suffered a wrongful death may include:
Medical bills

Funeral and burial expenses

Pain and suffering compensation

Loss of companionship compensation

Lost wages

Lost inheritance

Loss of support

Additional compensation may be awarded
We understand that no amount of money can compensate for the loss of your loved one, however, a wrongful death settlement can help ease the financial burden the loss has placed on your family and give you peace of mind that the responsible party was held accountable.
Siegfried & Jensen: We Care About Injury Victims
If you have been injured in an accident, contact the law offices of Siegfried & Jensen as soon as possible. We are dedicated to ensuring victims get the maximum amount of compensation they deserve for their losses.
Orem Office
160 E University Pkwy Suite L
Orem UT 84058
Get Directions