Shoulder injuries are often extremely serious and very difficult to treat. Unfortunately, recovery from these injuries can take several months to years depending on the severity of the injury incurred. Between dealing with multiple surgeries and other medical treatments, associated costs can add up quickly.
If you or a loved one suffered a shoulder injury as the result of a car accident or another type of accident caused by a negligent or reckless party, it is imperative to contact a personal injury attorney as soon as possible. You may be entitled to compensation which can help alleviate some of the financial burdens you face in the aftermath of your injury.
Attorneys at Siegfried & Jensen specialize in helping victims deal with various types of personal injury cases, including those where joint injuries occur. With over 30 years of experience, our team has helped over 35,000 victims handle their personal injury cases effectively. We may be able to help you to secure the financial restitution you deserve.
Types Of Shoulder Injuries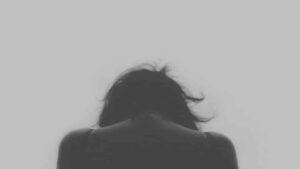 There are many different kinds of shoulder injuries one can sustain. Unfortunately, individuals of all ages are susceptible to enduring shoulder injuries that have a debilitating impact on their lives. Some of the most common types of shoulder injuries include dislocations, fractures, arthritis, separations, and contusions. Individuals can also sustain tears to the rotator cuff, which is an important group of tendons that provide stability to shoulder joints in the human body. Another common injury is bursitis, which is the inflammation of the bursa – a fluid sac that provides cushions to tendons.
What Are Some Symptoms Of Shoulder Injuries?
Individuals who sustain shoulder injuries can experience a variety of symptoms associated with their injuries. Some of the most common symptoms include sore muscles, chronic pain, and aching. Unfortunately, those who suffer from shoulder injuries often experience difficulties in their ability to use their arm. Individuals may experience tingling, numbness, pain, swelling, changes in their range of motion for arm movement, weakness, and discoloration in the shoulder area.
Shoulder joints are one of the move movable joints in the human body. The humeral head, or the upper arm "ball," is significantly larger than the glenoid cavity. In order for the shoulder to remain stable, it is anchored by tendons, muscles, and ligaments. If any of these components are injured, it can be extremely painful.
Personal Injury Cases Involving Shoulder Injuries
There are various ways in which a person can receive a shoulder injury. Unfortunately, many ways in which these injuries occur are due to negligent and reckless behaviors of other people. Individuals sustain shoulder injuries quite often in automobile accidents, slip and fall accidents resulting from negligent property owners, and workplace accidents.
Individuals who sustain shoulder injuries due to the negligent acts of another person or party may be able to recover financial reimbursement for their injuries.
Siegfried & Jensen often see clients with bursitis and torn rotator cuffs, among various other shoulder injuries. Each of these injuries can cause excruciating pain and require orthopedic surgeries and extended recovery periods.
Furthermore, shoulder injuries often require expensive treatment, especially when surgery is included. Victims face even more financial burdens associated with their injuries when they are forced out of work. These factors play a critical role in determining the amount of compensation victims can collect for their injuries.
Damages Available For Shoulder Injuries In Utah
Individuals who sustain shoulder injuries in Utah are able to obtain restitution for various damages. Some of the most commonly sought after awards include compensation for:
Medical Expenses: Courts across Utah are able to award accident victims compensation to cover all the medical expenses related to their injuries. These costs include doctor appointments, specialists, therapy, surgery, hospital stays, medications, and medical equipment. Courts will consider all past, current, and anticipated medical treatments in determining the amount to award a victim. Victims only get one chance to file a personal injury lawsuit against the at-fault party, so it is crucial to maintain adequate and accurate records for all treatments and care plans.
Lost Wages: Victims are able to obtain repayment for lost wages associated with their injuries. These awards often include time off for attending doctor appointments or therapy, extended time off for hospitalization and recovery, and, in some cases, lost salaries for those forced out of work indefinitely. These amounts can be quite substantial, so it is best to work with a reputable attorney who can hire a financial expert to calculate your expected earnings over your lifetime.
Pain And Suffering: Victims are able to obtain restitution for pain and suffering they experience from their injuries. These awards are often determined by considering the severity of injuries and the impact for which they have on a victim's life. It is crucial to accurately display the true impact these injuries have on you in order to obtain full and fair compensation.
Mental Anguish: Individuals often suffer emotionally from their injuries. It is all too common for victims to feel hopeless and helpless. Individuals often seek mental health treatment to help them cope with the complications of their injuries. Courts are able to award compensation for all treatment and suffering.
Loss Of Consortium: The injuries victims sustain often have a major impact on their relationships with their spouses and children. In some cases, victims are able to obtain recompense for their injuries when the impact is so severe that it impedes on their ability to maintain pleasurable relationships with their spouses.
Working with an experienced personal injury attorney will ensure you obtain the maximum amount of compensation for which you are entitled.
A Utah Personal Injury Attorney Can Help You
If you sustained a shoulder injury due to a negligent or reckless person or party, contact Siegfried & Jensen at (801) 845-9000 to schedule a free case evaluation as soon as possible. Our team of experienced and reputable attorneys is dedicated to helping victims obtain compensation and justice for their injuries. With over 30-years of experience, we have helped over 35,000 accident victims across Utah obtain $850 million for their damages. Contact us now to see how we can help you.