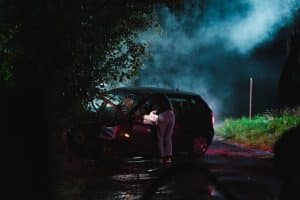 If you recently suffered an injury in a severe car accident, you know the significant pain and suffering that comes with the physical and financial repercussions, especially when someone else is at fault. In addition to other damages, your attorney will calculate pain and suffering to determine the value of your claim and what compensation the other driver owes for violating their duty of care. Depending on the details of your accident and the severity of your injuries, their methods for proving and calculating may differ.
How Does the Law Define Pain and Suffering?
Personal injury law uses "pain and suffering" to describe two types of damages in a case involving bodily harm. One is the physical pain and suffering from injuries, and the other is the psychological pain and suffering, also known as mental anguish. As the plaintiff, you are responsible for proving your pain and suffering claim and calculating its monetary value.
Proving Pain and Suffering
There are several ways to prove the pain and suffering you endured as a result of your injuries:
Keep records. Talk to your doctor about the pain at every visit and how it affects your life, so it is on your medical records. In addition, keep a personal journal to document your day-to-day struggle.
Expert testimony. A doctor can testify to how people with similar injuries typically suffer afterward.
Testimony for those close to you. Your family, friends, and anyone who sees you regularly can testify to how you changed post-accident.
Mental health evaluation. A licensed mental health expert, such as a therapist or psychiatrist, should evaluate you if you intend to claim emotional distress or mental anguish. They could potentially provide a diagnosis.
Gathering this evidence is crucial to your claim, and this is part of the investigation process that your attorney will conduct. They can help you access this information and may even be able to connect you with healthcare experts who have experience in car accident cases.
Calculating Pain and Suffering
There are two standard methods for calculating pain and suffering: the multiplier method and the per diem method. The multiplier method requires totaling your medical bills caused by the accident and multiplying that number by a value between 1.5 and 5. To determine which value to use, your attorney will consider some aspects of the accident:
How clear it was that the other party was liable
The severity of your injuries
How your injuries impacted your daily life
How long it will take you to recover from your injuries
The per diem method assigns a daily rate and applies it to every day you suffer from your injuries, physically and mentally. The insurance company will typically attempt to assign a value, but this can be complicated. For that reason, the per diem method is not as common as the multiplier.
What Other Damages Can You Recover From a Car Accident Case?
Personal injury claims are based on the idea that you seek compensation for your losses from the party that caused your accident. The court refers to those recoverable losses as compensatory damages, and they include economic and non-economic losses. Pain and suffering is just one example of non-economic damages.
Economic Damages
Car accidents often have severe financial repercussions, which are your economic losses. Examples include:
What you pay for medical care to treat your injuries, including any medical devices and prolonged treatment
What you lost in wages while you were unable to work
What you will lose in wages because of a loss of earning capacity
The cost of replacing or repairing any damaged property
The loss of income or benefits you would have received from a loved one that died in the accident
The cost of funeral and burial expenses if you lost a loved one
Any other expenses you paid for out-of-pocket, such as transportation to doctor visits or help inside the home during recovery
Economic damages are often easy to calculate, but it can be tedious collecting all the evidence you need to support them, especially if you will need to prove ongoing expenses, such as future medical treatments and future lost wages.
Non-Economic Damages
Physical and emotional pain and suffering fall under the umbrella of non-economic damages. Other examples include:
Loss of the ability to enjoy your life
Loss of companionship if your loved one died as a result of the accident
Loss of a fetus if an accident victim was pregnant at the time
Loss of consortium if you lost a spouse
Loss of the love and nurturing a deceased family member provided
There are various ways to prove non-economic damages, and the methods vary from case to case depending on several factors, including the accident's severity.
How Does No-Fault Auto Insurance Affect Non-Economic Damages?
Some states require drivers to carry a type of no-fault auto insurance called personal injury protection. For example, in Utah, a licensed driver must file a claim for damages with their PIP policy rather than filing with the other driver's policy. PIP insurance only covers necessary medical expenses, a portion of lost wages, and a small death benefit if someone dies in an accident. Liability is of no consequence in a PIP claim. The purpose is to ensure victims have access to compensation without needing to file a lawsuit.
Unfortunately, PIP insurance does not cover property damage or non-economic losses. Therefore, to recover pain and suffering, you must bypass the no-fault system, file a claim with the other party's insurance, or file a lawsuit with the civil court. Thankfully, non-fault states typically have a serious injury threshold. For example, Utah allows you to avoid no-fault requirements if your medical bills are more than $3,000 and your injuries meet the state-mandated threshold for a serious injury, which includes dismemberment or permanent impairment, disfigurement, or disability. In this case, you would not need to file a claim through your PIP policy. Instead, you could hold the at-fault party in your case liable for the economic and non-economic losses you suffered.
When Do You Need a Car Accident Lawyer?
Pain and suffering is only a portion of the potential damages from a car accident claim. If you suffered an injury or lost someone close to you due to another driver's actions, you deserve compensation for all your financial and psychological losses. When you hire a car accident lawyer, the chance of receiving a better settlement that more accurately reflects your losses is substantially higher, and it is never too soon to call and schedule your initial consultation.
A car accident lawyer will investigate your case to determine what losses you sustained and who is liable for them. Their legal experience provides them with the information you need to ensure you recover everything. In addition, they know how to calculate and prove pain and suffering and will start negotiating with the insurance company immediately. With the help of a car accident attorney, you can shift your focus to healing and rebuilding your life while your legal representative handles everything else. At Siegfried and Jensen, our skilled team of lawyers helps car accident victims get the compensation they need without adding to their financial burdens. Contact us today to schedule your free case evaluation. We will answer all your questions and help you decide what your next move should be without pressure or gimmicks.