Layton Personal Injury Law Firm
Siegfried & Jensen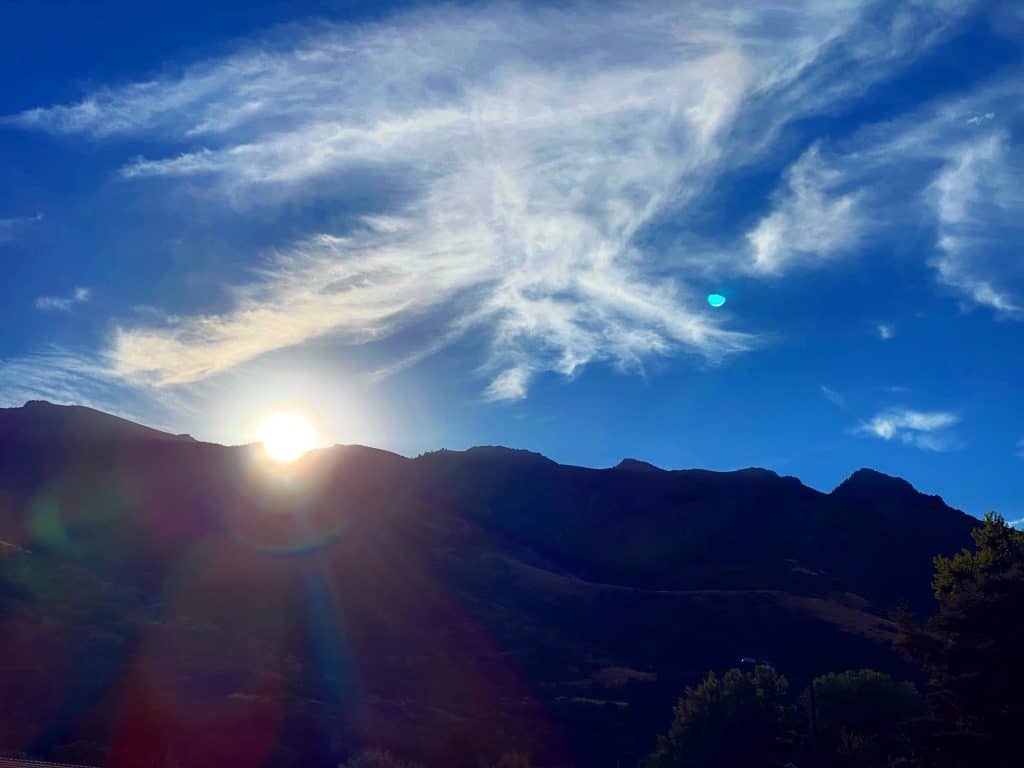 Layton is a city in Utah situated in the northern section of the beautiful Wasatch Front. Layton Ut. boasts a population of over 80, 000 residents and is the most populated city in Davis County, ranking as the 9th most populated city in the whole state of Utah.
Residents of Layton Ut enjoy easy access to Interstate 15, which runs straight through town and provides transportation north and south. If a trip to Salt Lake City is in order, residents need only to access the interstate and they are on their way.
For travel within the city, many surface streets, parkways and U.S. highways are available. For those who prefer to leave the driving to the professionals, Layton Ut provides a bus and commuter rail system through the Utah Transit Authority with well-placed routes and stops at the most desired locations throughout the city.
Visitors to Layton Ut enjoy a robust hospitality district with over one thousand hotel beds, a conference center, the Layton Hills Mall and many fine eateries and restaurants. If shopping is on the to-do list, Layton Ut has you covered with numerous retail stores and buying opportunities.
Layton Ut has all the amenities you would expect in a city of its size. Layton Hospital and Davis Hospital and Medical Center provide top-notch medical services. Other professional establishments include mechanics, plumbers, home builders, grocery stores and all other expected services.
People who have suffered a personal injury in Layton Ut have access to legal services through a top-rated law firm specializing in personal injury law.
The law firm of Siegfried & Jensen has over 30 years in personal injury practice law and is dedicated to helping people who have been injured due to the negligent actions of another party. Contact Siegfried & Jensen at (385) 207-2071.
Personal Injury Law: A Resource For Accident Victims
Personal injury law is a legal system designed to allow individuals who have suffered losses due to the wrongful, negligent or careless actions of another party, to seek to hold the responsible person financially accountable for their actions.
Personal injury law is based on the concept of fairness. If someone causes harm to another person and that harm results in damages, it is only fair that the person responsible be required to compensate the victim financially in an attempt to make them whole.
Criminal law and personal injury law are not the same, although they may overlap in some cases. For instance, in the case of a car crash caused by drunk driving, the driver may face criminal charges because it is illegal to drive while intoxicated and may also face a personal injury lawsuit from the victim seeking compensation. Additionally, burden of proof requirements in personal injury cases differ from those required in criminal cases and the focus of action is different. In criminal cases the focus is on punishment of the defendant, whereas in a personal injury claim, the focus is on compensation and the best outcome for the victim.
The personal injury legal process can be complicated. The attorneys at Siegfried & Jensen are available 24 hours a day, 7 days a week to serve you.
Do I Have To Have a Layton Personal Injury Lawyer to File A Claim?
You are not required to have a personal injury attorney to file a personal injury claim in Layton, UT, however, it is likely in your best interest to do so.
As a Layton, Utah resident, you deserve to get full and fair compensation for your losses. In a study conducted by the Insurance Research Council, victims of accidents who were assisted by personal injury lawyers were able to recover 3.5 times more compensation than victims without legal counsel. This study even takes into account attorneys fees and other expenses.
Many factors can influence the outcome of a personal injury lawsuit. Having an experienced personal injury attorney on your side increases the odds that you will receive a fair settlement.
How Can A Personal Injury Attorney Help Me?
If you or a loved one have been injured in an accident due to another person's negligent actions, a personal injury lawyer can help you in the following ways.
Case Evaluation
Not every injury accident meets the negligence threshold to be a successful personal injury case. A personal injury lawyer can evaluate the merits of your case and give you an expert opinion on whether or not compensation is worth pursuing. Knowing beforehand the realities of your situation and whether or not you are likely to recover compensation can save a lot of heartache and disappointment. During a case evaluation, personal injury attorneys can answer questions you may have about the process and you can make an educated decision on how to best move forward.
Insurance Negotiation
Whether it's medical malpractice, a car accident, slip and fall, or many other types of accidents, quite often personal injury cases involve negotiations with an insurance company. A personal injury attorney understands the tactics used by insurance companies to avoid paying a fair settlement and will present the medical bills, evidence of damages, and other facts to ensure the best outcome possible. Your personal injury lawyer works for you and is motivated to do what is in your best interest.
Filing Your Claim or Suit
Personal injury claims and lawsuits all have one thing in common: Paperwork. As part of their legal services, your Layton Utah injury lawyer will handle all of the forms and paperwork that need to be accurately filled out and submitted in a timely manner. Your attorney has the knowledge and expertise to make sure that all filing deadlines are met and that no violations of the statute of limitations occur. A simple mistake in this area could limit or even eliminate your chance of receiving compensation for your injuries and suffering as the result of an accident.
Investigation and Evidence Collection
A successful accident claim hinges on being able to prove certain assertions. First, your Layton Utah attorney must show evidence that the accident was due to negligence and that another party is legally responsible. Second, that the accident resulted in you being injured and as a result of being injured you suffered damages that fairness requires you be compensated for. Third, that settlement amount you are seeking is justified.
Lawyers are familiar with the types of evidence that will lead to a successful settlement and will use the resources of their law office to make sure that the insurance company and/or the judge is presented with the facts.
Legal Representation
Your personal injury lawyer will represent you and your best interests in all situations regarding your claim. If negotiations fail to lead to a fair settlement and you decide to take your case to court, your personal injury attorney will argue your case, present evidence, make motions and ensure that your rights are protected throughout the process. For many victims, having a personal injury lawyer by their side provides valuable emotional support in addition to the legal services that are provided.
Contacting a Layton Utah law firm after an injury accident is an important step in getting your life back. Lawyers provide clients with the legal expertise and emotional support that is critical at such a vulnerable time.
Layton Utah attorneys, Siegfried & Jensen are dedicated to helping people who have suffered injuries in accidents that are caused by someone else's reckless and negligent behavior. We understand that serious accidents change the victim's lives and the lives of their families, sometimes forever. We have the knowledge and combined experience to fight for you to receive the maximum compensation that you deserve.
Siegfried & Jensen proudly serves residents of Layton, Utah and the larger Salt Lake City area. To talk to an attorney about your case by calling (385) 207-2071.
Layton Utah Personal Injury Practice Areas
Personal injury attorneys are able to practice law in a variety of areas. Some law firms employ multiple attorneys with a wide-range of specialties, while others focus on one or two accident types. Common practice areas for a full-service personal injury law firm in Layton Utah may include but are not limited to:
Motor vehicle accidents often result in personal injury claims in Layton Utah and throughout the Salt Lake City area. Personal injury accidents are often caused by a negligent driver engaged in drunk driving, texting, speeding, driving too tired, driving too fast for the weather conditions etc. Serious car accidents often cause severe injury and may even result in a wrongful death.
Dog bites and other animal attacks happen far too frequently and are often the result of a careless, inattentive owner. Due to the complicated nature of dog bite law, it is critical that victims seek an attorney with a thorough knowledge of Utah dog bite statutes. Injuries from dog bites can lead to infections, permanent scarring and psychological trauma. The team at Siegfried & Jensen are committed to ensuring that Layton Utah victims receive fair compensation for their losses.
Taking on the medical establishment is not something a victim should attempt to do alone. Medical malpractice cases are complicated and time consuming but worth the fight if you have been injured, misdiagnosed, or in any other way harmed by the very people who were supposed to help. Siegfried & Jensen has the resources, manpower, and expertise to successfully negotiate a fair settlement in the case of medical malpractice.
Layton, Utah businesses and other public and private establishments have a duty to maintain a safe environment. If you have been involved in an accident and suffered an injury due to a slippery floor, broken handrail, icy parking lot or other negligent behavior, you need a lawyer. A lawyer with experience in this type of premises liability accident case can gather evidence to prove the property owner was negligent and should be responsible for your medical care.
Many personal injury accidents can cause a wrongful death. Car accidents, medical malpractice, and nursing home neglect have all resulted in injuries serious enough to result in the loss of life. Wrongful death cases go beyond recovering medical expenses and require wrongful death attorneys who are both skilled and compassionate.
Nursing Home Neglect and Abuse
Nothing is more tragic for families than to have a loved one abused or neglected by a nursing home or care center. Residents of such facilities are incredibly vulnerable and often unable to protect themselves from physical or sexual abuse. Oftentimes victims are too confused or frightened to report what is happening. If you suspect a family member is being abused in a Layton Utah, or Salt Lake City care facility, call the authorities, transport them to safety and then contact the law firm of Siegfried & Jensen. At Siegfried & Jensen we take abuse of the elderly seriously and will fight to hold the responsible parties accountable for their actions.
Industrial or Workplace Accidents
Layton, UT personal injury lawyers can help victims of workplace accidents file a worker's compensation claim, work through the appeal process, and ensure that the medical expenses incurred don't come out of the victims pocket. No one likes to cause problems on the job-site, but if you were in an accident and needed medical care, you deserve to be compensated for your losses. For a free consultation regarding your Layton, UT claim, call Siegfried & Jensen at (385) 207-2071 or visit www.siegfriedandjensen.com. There is no obligation and you pay nothing until we win your case.
Perhaps no event is anticipated with as much joy as the birth of a new baby. Tragically, despite a healthy pregnancy, some Layton, UT parents are faced with the devastation caused by a birth injury due to negligence. The personal injury attorneys at Siegfried & Jensen are here for you and your family. We will fight to hold the medical establishment accountable for their actions and do everything we can to get justice for you and your little one.
Siegfried & Jensen is a full service law firm with the expertise, resources and support staff to litigate all types of accident claims. Our personal injury attorneys are dedicated, compassionate and committed to helping Layton UT victims recover the compensation that they deserve so that they can rebuild their lives. If you have been involved in a car accident, slip and fall or any other accident caused by negligence, we can help.
Compensation for Layton, UT Accident Victims
No two accidents are exactly alike and the compensation you may be awarded will be specific to your individual circumstances. In general, compensation, often called damages, for victims falls into two categories:
Economic Damages
Economic damages are fairly easy to quantify in that they are tangible financial losses that are directly attributed to your accident and injuries. Personal injury attorneys are skilled at estimating the amount your case may be worth and gathering evidence to support that amount. Typical economic damages include:
Medical Bills

Ambulance Fees

Surgery/Anesthesia

Medical Equipment

Physical Therapy/Rehabilitation

Lost Wages

Future Lost Wages

Loss of Benefits
Non-Economic Damages
Non-economic damages are harder to quantify as they involve things that are somewhat intangible but no less impactful. In fact, non-economic damages often exceed economic damages in dollar amounts. Personal injury attorneys are experts at investigating your injuries, analyzing their long-term impact and negotiating a settlement that is fair and in your best interest. Non-economic damages may include:
Pain and Suffering

Disability

Disfigurement

Loss of Enjoyment
Personal injury attorneys can help victims become aware of all of their losses, even the ones that may not be apparent at the time, and ensure that they receive full compensation.
Siegfried & Jensen Help Layton Utah Accident Victims
If you have been hurt in an accident in Layton or another area in Utah. Siegfried & Jensen can help. Being involved in a car crash is bad enough, but when the car accident is due to someone else's negligence, you shouldn't have to carry the financial burden. Siegfried & Jensen can help you not only recover payment for your medical bills, but ensure that any future expenses and complications are accounted for in your settlement.
We understand that any accident causes emotional and financial stress. At Siegfried & Jensen we want to help relieve some of that pressure by offering a free consultation. You can visit with one of our personal injury attorneys and discuss your case completely free of charge and there is no obligation. In addition, our attorneys work on a contingency basis, meaning you pay nothing until we win your case.
Contact Siegfried & Jensen today by calling (385) 207-2071.
Layton Office
920 Heritage Park Blvd Suite 200-J
Layton UT 84041
Get Directions