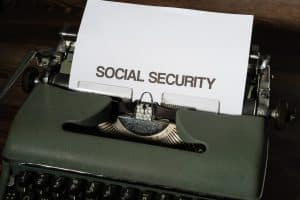 When an accident or other catastrophic event leaves you disabled and unable to work, your thoughts likely turn to applying for Social Security Disability benefits to cover not only your continuing medical expenses, but also your day-to-day living expenses. But how do you do this? Do you even qualify? How much will you likely receive each month? Do you need a Social Security Disability lawyer? The answers to those questions depend on a multiplicity of factors.
SSDI Defined
Social Security Disability Insurance is a federal benefits program for disabled Americans. Benefits are paid through the Social Security Administration, but the application process and, if need be, the appeals process is administered by the state in which you live.
Whether you qualify depends on two things: the type of disability you have and the number of years you worked and paid Social Security taxes.
Utah SSDI Statistics
In Utah, SSDI statistics reveal the following:
Utah population: 1,720,648
Percentage of residents on SSDI: 3.0%
Average monthly SSDI benefit: $1,093.46
Average application processing time: 499 days
Percentage of cases approved: 55%
Percentage of cases denied: 27%
Percentage of cases dismissed: 18%
Average appeals hearing wait time: 16 months
Application Information Required
Unfortunately, applying for SSDI benefits is time-consuming at best due to the information and documentation you must provide.
Personal Information
Required information about you and your family includes:
Your full name, Social Security number and date and place of your birth
The full name, Social Security number and date of birth of your current spouse, plus all former spouses
The dates you married your current and former spouses, the places where each marriage occurred, and the dates on which you divorced each spouse or he or she died
The full names and dates of birth of any children you have who are currently not yet 18 years old
Your bank account number and the bank's Routing Transit Number
Medical Information
The extensive medical information you must provide includes:
Name, address and phone number of someone other than you that the SSA can contact to verify your medical condition and help process your application
Names, addresses, phone numbers, patient ID numbers and treatment dates for each doctor, hospital or clinic where you have received treatment
Names, dosages and prescribing physicians of all medications you currently take
Names and dates of every medical test you have undergone, plus the names of the physicians who ordered them
Employment Information
Your required employment information is just as extensive and includes:
Your gross earnings for the current year and the immediate past year
The names of the companies and their addresses for which you worked this year and last year
A list of five jobs you held during the 15 years prior to your disability, and the dates during which you held them
The dates you began and ended any active U.S. military service prior to 1968
A list of any workers' compensation or other benefits you receive or for which you intend to apply
Required Documentation
The SSA will not just take your word for any of the above. You will need to provide the following documentation:
Your birth certificate
Your proof of either U.S. citizenship or status as a lawful immigrant if you were born somewhere other than in the U.S.
Your W-2 forms for last year, or your 1099 forms for last year if you were self-employed
Your military discharge if you served prior to 1968
Your award letters, settlement agreements or other proof of any temporary or permanent workers' compensation you have received in the past or are currently receiving
All the hard-copy medical information you currently have regarding your disability
Furthermore, while you can provide copies of your W-2s or 1099s, the SSA insists upon seeing the originals of virtually all of your other documents. Consequently, be sure to take these originals with you if you're applying in person for SSDI, or send them by certified mail, return receipt requested, to the appropriate office if you're applying online or by phone. The SSA assures you that they will return all your originals to you after they view and verify them, so be sure to include your full name and Social Security number in your cover letter.
Appeals Process
Given that the SSA approves only about half of the SSDI applications filed by Utah residents, you stand a good chance of having your initial application denied. If this happens, you have the right to appeal the denial by means of the 4-step appeals process.
1. Reconsideration Request
Step 1 consists of requesting a reconsideration. You can do this online and you can request a medical reconsideration or a nonmedical reconsideration, depending on the reasons why the SSA denied your application. Either way, if the SSA accepts your reconsideration request, a team of people who did not participate in your initial claims process will review your claim, including any new information or evidence you submit with it.
2. Hearing Before an Administrative Law Judge
If you are dissatisfied with the outcome of your reconsideration request, your second step is to request a hearing before an administrative law judge. Again, you can request this online. The hearing will take place at one of Utah's hearing offices, and the SSA will notify you of the date, time and place where you must appear. Keep in mind that it could take a year or more before you can be heard. Also, if you have not already engaged the services of a knowledgeable SSDI lawyer, you definitely should do so prior to this hearing. Going to court by yourself is a really bad idea.
3. Appeals Council Review
If the administrative law judge denies your appeal or you are dissatisfied with his or her decision, which could take three months or more for you to receive, your third step is to request a review by the Social Security Appeals Council. You can make this request online, too. The Appeals Council will then do one of four things:
Deny your request
Dismiss your appeal
Grant your appeal
Return your appeal to an administrative judge for further review and action
4. Federal Court Review
Your final step in the appeals process if you want to dispute the actions of the Appeals Council Review is to file a civil action in Utah's Federal District Court.
Finding Your Utah SSDI Lawyer
If all of the above seems overwhelming to you, that's because it certainly can be. That's where Siegfried and Jensen can help. We know you need a lawyer who will:
Give you sound SSDI legal advice and counsel
Work with you to prepare your SSDI application
Make sure that it's properly filled out
Make sure that you submit all the medical and other evidence you need
Aggressively represent and advocate for you at any and every step in the appeals process that may be required
Relieve your stress and anxiety to the greatest extent possible by assuming all the burdens inherent in an SSDI filing
We are fully prepared to do all of the above. We know and empathize with the fact that you need your SSDI benefits as soon as possible because they are crucial to your financial well-being. We also know that your chances of having your SSDI application approved are greatly enhanced when you have a knowledgeable lawyer at your side.
So contact Siegfried and Jensen today. We're here to help you and will review your case at no cost or obligation to you.