Social media is used to talk about what is happening in your everyday life. This includes things that may have happened after an accident. This can do more harm than good if you are thinking about filing a personal injury claim as this post can be used against you. You need to know how social media can impact your case and how you can protect your injury claim.
Luckily, you have someone on your side. The qualified Salt Lake City personal injury lawyers at Siegfried & Jensen are here to give advice and the guidelines of using social media when you are in the process of a personal injury claim. We are here to answer questions and offer a free, no obligation consultation. We want to help you after your accident.
Social Media and Right to Privacy
Social media can be used to connect and interact with people all over the world. Social media is more popular than ever as it continues to grow in use in the United States. More and more, what is being said on these platforms is being used in courts. These comments and posts made on these sites are considered to be public knowledge in the eyes of the law, regardless of how you have adjusted your privacy settings.
It is pretty easy for others to gain access to your social media accounts. You can simply pretend to be someone else to gain access or use information that is gathered from a friend's page. Insurance adjusters can possibly request certain information involving your social media account to gain access.
Sometimes, past posts are public from times before you changed your privacy settings. You may think you have a right to share with whomever you want to, but there are legal methods that can circumvent your own privacy settings. Courts can use these loophole to gain access to information, even if it is hidden from the public.
How Social Media Can Hurt Your Claim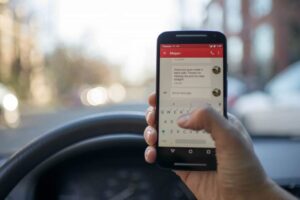 The job of the insurance adjuster is to gather evidence that you at-fault for the accident, to convince the jury that your injuries are not as severe as you say, or that your injuries are made up. If they can find proof of this on social media, they can maybe find support for their theories and use this information against you.
Insurance adjusters and the legal representatives of the defendant's insurance company will try to find the following social media information:
Comments.

Adjusters could read comments that you made about your injury to gather information that would otherwise only be shared between you and lawyer. They can even go back on your timeline to check for pre-existing injuries to argue that the accident did not harm you.

Pictures.

Adjusters could try to find photos of you doing something active, like dancing or going out, to argue that you were not seriously harmed. Even something as simple as a picture of you smiling can be used to argue you are not in pain.

Videos.

Videos on your social media may show that you are feeling okay after an accident. This can upset your claim of suffering and the severity of your injuries. Adjusters can also use videos so claim your injuries are exaggerated.
All this seemingly harmless information can be used against you and your personal injury claim. It is careful that you think twice about posting about your accident or injury in order to not jeopardize your case.
How to Protect Yourself
It is best to not use social media when you are in the process of a legal proceeding because of its ability to be used against you. Some people do not choose to take this action because social media is an important tool to stay connected with others. Other methods that can protect your case when using social media are to:
Choose what you post carefully.

You should always think twice before making a public post. You need to consider how the insurance adjuster can use that information against you. You shouldn't discuss your claim online, including anything you discussed with your personal injury lawyer or pictures of the scene of the accident.

Adjust your privacy settings.

You should make changes to your privacy settings to only allow friends and family to see them on your profile. This anything but a foolproof plan, but it may help add a layer or protection.

Ask friends and family to do the same.

You should request that your friends and family not be public about your personal injury claim online. This includes the extent of your injuries or other relevant information that insurance adjusters could use against your case.
By limiting the insurance adjuster's ability to gather information against you, you are protecting your case. It may seem harmless to post online, and you may just want to vent after the accident. But, you should be conscious about what you are posting and to keep information about your claim private.
Personal Injury Accidents in Utah
Personal injury can happen for many reasons. It can be a car wreck, medical malpractice, or a slip and fall at the grocery store. The Centers For Disease Control (CDC) states that 161,374 deaths due to unintentional accidents in the United States annually. These incidents can result in longstanding injury or disability, greatly affecting your ability to live your life. You need to partner with an experienced Utah personal injury attorney to protect your rights after an accident.
If you or a family member were harmed in an accident, call the offices of Siegfried & Jensen to fight for your claim. We will give you the information needed to win your claim and keep your social media information safe. We have recovered over $850 million for our clients, and we can help you, too. Our cases have a 97 percent success rate, meaning you are in good hands when you partner with Siegfried and Jensen. Call us today at (801) 845-9000 to discuss your claim with a free, no obligation consultation.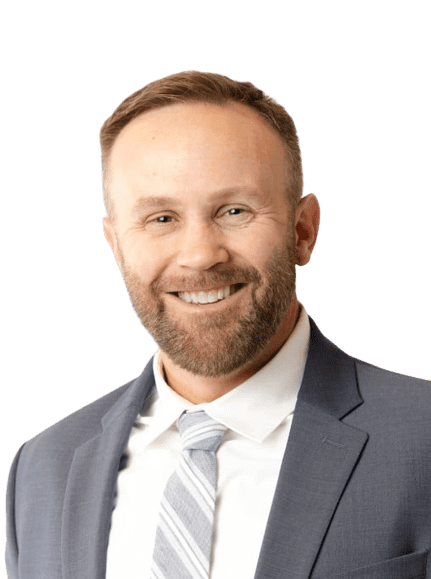 Content checked by personal injury attorney Todd Bradford. I worked for a small law firm in Utah County, where I handled various types of cases. My main focus was personal injury and I decided that is what I enjoyed doing the most. I rejoined Siegfried and Jensen in 2012 where my focus is solely on helping personal injury clients. I take pride in helping personal injury clients and enjoy serving them. If you need an attorney for auto accidents or injuries of any kind in Salt Lake City, UT, Ogden, UT, Spokane, WA, or Boise, ID, contact us.