As if being injured in a car accident, and sustaining thousands of dollars in property damage, isn't enough, now you have to deal with difficult insurance companies. Unfortunately, this is a necessary part of dealing with the aftermath of a car accident, which can be stressful and overwhelming.
Insurance companies function in a manner similar to other businesses. Their primary focus is on earning as much profit as possible. Unfortunately, this is not a good thing for victims who are injured in crashes by individuals whom they represent. Insurance companies often try to minimize the impact on their bottom line as much as possible. They will try to offer minimal settlements to accident victims so they will sign away their rights to go after them in court.
When it comes to dealing with insurance companies, it is imperative to hire a personal injury attorney as soon as possible. Attorneys at Siegfried & Jensen have over 30-years of experience helping accident victims protect their rights to compensation and justice for their accidents.
Protecting Victims From Being Taken Advantage Of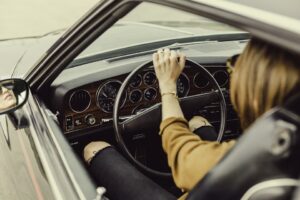 The time immediately following a car accident can be extremely difficult for victims. Quite often, victims are left with injuries that cause excruciating pain and keep them out of work. Because of their injuries, victims are often unable to work and struggling financially. Insurance companies are well aware of the difficulties accident victims face, and they are willing to fully exploit the desperation of victims in order to protect their bottom line.
Car insurance companies may rush to victims with minimal settlement offers for their injuries and damages. Quite often, victims are tempted to accept the offers because they enable them to deal with some of their more immediate financial burdens. Unfortunately, signing away your legal rights can have a detrimental impact on you in the long run. Victims who sign away their rights to file suits are unable to recover compensation for lost wages and medical expenses in the future. It is imperative to refrain from signing any agreements, no matter how desperate you may be.
When talking to insurance companies, they will ask questions to try to trick you into saying something that can be used against you or something they can construe as guilt or admitting fault. They may ask whether or not you apologized after the crash or they may ask for a statement for which they may try to use against you in the future. Typically, the conversations with insurance companies are recorded in hopes of catching you saying something that will hurt your case. Do not answer any questions the insurance companies ask without first consulting with your attorney. You do not want to put your legal case in jeopardy before it even begins.
Guiding You Through Trial
Regardless of whether you are working through a settlement or a trial, you never want to face the insurance company alone. Their first attempt will be to offer a settlement that may be much lower than you may earn by going to trial. If you go to trial against the insurance company, you need to understand that the insurance company has a very large legal team working on their behalf. They will work diligently to minimize the impact of the claim on their own.
For this reason, it is imperative for you to have an adequately experienced legal team working on your behalf. A reputable lawyer will know whether or not you should accept a settlement amount and they will provide you with the protection you need, should you have to go to trial. Having a personal injury attorney on your side will ensure you are able to fully utilize the evidence you have available to support your claim and to help you get the justice and compensation you deserve.
Personal Injury Attorneys Can Help You
Working with a skilled personal injury attorney will ensure you are able to protect your legal rights to compensation and justice. When it comes to dealing with car accident cases, personal injury attorneys often help victims obtain compensation for a variety of damages sustained in the car accident. Some of the most commonly sought after awards in Utah car accident cases include:
Money for lost wages;
Money for lost earnings (in cases of long-term disability);
Money for pain and suffering;
Compensation for mental anguish;
Money to pay for the repair or replacement of vehicles;
Compensation for loss of consortium; and
Punitive damages in cases of extreme neglect.
Personal injury attorneys from Siegfried & Jensen work diligently to protect each victim's best interest during the entire legal process. Our team is dedicated to helping victims recover the maximum amount of compensation for which they are entitled to every time.
Protect Your Legal Rights In A Utah Car Accident
If you have been harmed in a car accident caused by another person's negligent acts, our team is here to help. Attorneys at Siegfried & Jensen have protected the legal rights of 35,000 victims across Utah to obtain full and fair compensation for their injuries.
Our attorneys work diligently to help victims by gathering evidence and documents from law enforcement and medical professionals, speaking with witnesses, gathering photographs, hiring expert witnesses to re-create the scene of the accident or make necessary financial calculations, and negotiate full and fair settlements with even the most difficult insurance companies.
Our 30-years of experience has gained us the reputation of being reliable and extremely knowledgeable about personal injury law in Utah. We work diligently to ensure our clients obtain the outcome they expect for their case. If you were injured in a car accident, by no fault of your own, contact our law firm today at (801) 845-9000 to schedule a free consultation today. We have four offices located throughout Utah, so clients are able to choose the location closest to hope to get adequate legal representation during their time of need. Don't hesitate. Contact us now to get started.