When you are involved in a car crash, you may have a lot of questions. You may wonder: who is at fault? Who is going to pay for damages to my car? Who will cover my medical expenses? How much can I recover for pain and suffering? Can the insurance provider reimburse me for time off work? If you hire a skilled Utah personal injury lawyer, you will be better prepared during the chaotic and confusing legal world of insurance claims and settlements.
Because many injury lawyers work on contingency, only receiving payment if there is a successful settlement for your personal injury claim, there is no reason that you should handle these types of cases alone, unless no harm or serious damage resulted from the accident. This would result in a minimal settlement amount. If you are harmed in an auto accident, then hiring an attorney will almost always lead to you receiving a more satisfying settlement. 
Understanding the Law and Procedural Rules
When you hire a personal injury lawyer to represent your case after being involved in a car crash, you will have a professional on your side — one who is very experienced and knows about relevant case law, as well the laws that may impact your claim.
A lawyer will advise you on the statute of limitations, or time limits, for your individual claim that may stop you from filing a lawsuit against the reckless driver who injured you. For example, in Utah, you must file your personal injury claim within four years after the date of the accident. If you do not file within that time, you will likely be unable to recover any compensation due to the incident. A lawyer would let you know about any special exceptions to the statute of limitations under Utah law, such as cases involving minors.
Your lawyer can also file a lawsuit for you. He or she will know the most effective way to resolve any possible defenses raised by the defendant, Also, once your case is in progress, your attorney will act in an important role when preparing your case for trial — even going to trial if your case does have a satisfactory settlement.
Even though a lawsuit may not be required for your case, the threat of legal action can also provide significant leverage when you are attempting to negotiate your settlement with the insurance company or the legal representation of the defendant.
Lastly, and maybe even most importantly, having a lawyer who knows all aspects of the law will be in your best interest, especially when you are dealing with the experience and vast resources of a massive insurance provider.
Lawyers Do the Hard Work
There is a lot of work that goes on behind the scene when negotiating a settlement with an insurance company for a personal injury claim. After being injured in a car crash, taking on this much work and effort may be the last thing on your mind, and for some, it may even be impossible. In these cases, an accident lawyer can take over the entire process for you, allowing you to focus on recovery after a car crash.
In many cases, this may be the first time the plaintiff has had to deal with the intricacies of a personal injury claim. Luckily, injury lawyers have experience dealing with many kinds of claims and with a large number of insurance companies. He or she will know how to gather the necessary evidence to support your case, including obtaining police reports, witness testimony, medical records and billing, and information regarding employment or lost income.
Your lawyer will also help organize the evidence and prepare a settlement demand letter for the insurance provider. If attempts to settle your accident case are not successful, your lawyer can help you file the required paperwork to begin a court case and deal with the legal representation of the defense for you. Having someone with experience to handle the difficult aspects of your claim can make things easier for you, and this is especially crucial if you have been severely harmed when trying to recover from your injuries.
An Attorney Is Your Advocate
Maybe the most influential way a lawyer can help you on your car crash claim is by being an advocate for your needs. Essentially, a vehicle accident lawyer will act on your behalf and for your best interests throughout the entire legal process, such as when negotiating with the car insurance provider, and possibly in court, if a lawsuit is required for your settlement. He or she will champion your interests before the judge, jury, and other lawyers, ensuring that your side of the story is heard and that you receive compensation for all your damages.
Having a skilled and knowledgeable advocate working on your case is crucial in receiving a reasonable and fair settlement for your personal injury claim.
Motorcycle Crashes in Salt Lake City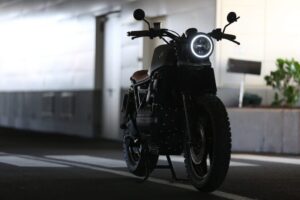 In 2008, 35 percent of all fatal motorcycle crashes were due to speeding. There has also been an increase in deadly motorcycle crashes in the state of Utah in recent years. Unfortunately, a large percentage of motorcycle accidents result in death. This is due to many reasons but primarily due to the lack of security and safety provided to motorcycle riders. Because of these realities, motorcycle riders are extremely vulnerable when they are involved in a motor vehicle accident. In some cases, victims can contact a Salt Lake City motorcycle crash lawyer in order to regain lost compensation after a crash.
The team of Utah personal injury lawyers in Utah at Siegfried & Jensen have been helping motorcycle riders recover after being injured in a car accident for over 30 years. We believe in taking on the confusing and difficult aspects of a personal injury case, leaving the injured victim to focus on their recovery. If you or a loved one has been injured due to a negligent driver in a motorcycle accident, contact our law offices today at (801) 845-9000 to discuss your case with an experienced legal professional.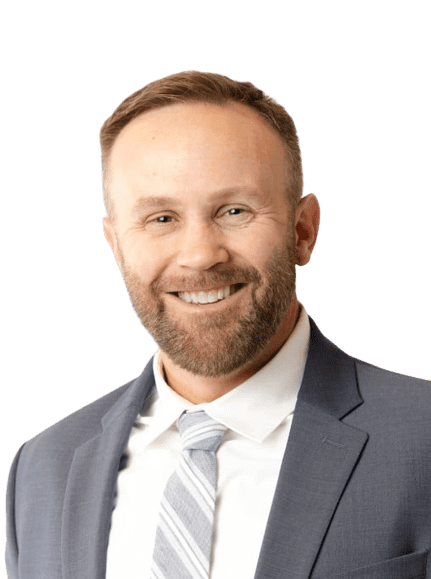 Content checked by personal injury attorney Todd Bradford. I worked for a small law firm in Utah County, where I handled various types of cases. My main focus was personal injury and I decided that is what I enjoyed doing the most. I rejoined Siegfried and Jensen in 2012 where my focus is solely on helping personal injury clients. I take pride in helping personal injury clients and enjoy serving them. If you need an attorney for auto accidents or injuries of any kind in Salt Lake City, UT, Ogden, UT, Spokane, WA, or Boise, ID, contact us.