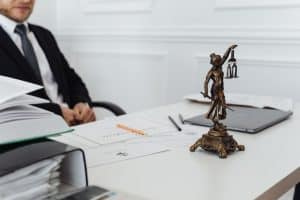 In 2021, more than 2 million vehicles were registered in Utah, and more than 9 million people visited the state's natural places. With so many people moving on the roads in the state, it's no surprise that traffic accidents are a common occurrence. That same year, there were 61,420 crashes, 18,227 leading to injuries, and 293 resulting in fatalities. While some collisions are inconveniences most people could do without, others create significant disruptions and can lead to trauma and long-term financial and quality-of-life impacts.
If you are involved in a crash that leads to serious injuries, getting the compensation you need and deserve may prove to be more challenging than you counted on. Unfortunately, the insurance system is not set up to benefit the insured and injured, and the legal system is complex and often intimidating to those without experience navigating it. An experienced car accident attorney can assist you in all aspects of handling your case, leaving you to focus on your recovery and getting your life back on track.
Dealing With the Insurance Company
Utah's insurance code mandates vehicle owners to carry minimum coverage levels on their insurance. Like most states, it requires drivers to have liability insurance to pay for damages in an accident they cause. However, it is also a no-fault car insurance state. Utah residents and visitors in the state for 90 or more must have personal injury protection. PIP coverage pays for:
Reasonable and accident-related medical expenses up to the policy's limit
The lesser of $250 per week or 85% of lost income for up to a year
Up to o$20 per day for household services for up to a year
The law stipulates that the minimum limit for a policy is $3,000 per person. If you have a car accident that results in injuries, you file a claim with your own provider, and your policy covers the costs related to your injuries, regardless of who is at fault.
However, even if your injuries require treatment that does not exceed the policy limits, you may find the insurance company more than a little reluctant to pay the full extent of what your policy covers. Dealing with the insurance company is often a battle, and it's one that a car accident lawyer knows how to fight. Experienced attorneys understand insurance company tactics, and they know the law and your rights. They take care of all communications and handle the negotiations. They won't back down from fighting for what you are due.
Managing a Legal Claim
Though a lawsuit may be an intimidating and unwelcome prospect, it might be your only avenue for recovering the full extent of your losses. Even if you get the insurance company to pay up, your policy won't cover non-economic damages such as physical pain or mental anguish. Furthermore, you may find that your policy's coverage is not sufficient to pay for all your economic damages either.
Filing a personal injury lawsuit against the at-fault driver may offer you the opportunity to obtain a fair settlement. A car accident lawyer can take care of each step in the process, from gathering the evidence to negotiating compensation.
Gathering Evidence
Immediately after an accident, claims adjusters and the police investigate the crash site. Claims adjusters look for evidence that helps them reduce how much they have to pay to car crash victims, whether it's their customers or another party with rights to a claim. You can't count on them to seek a full accounting of the incident.
Law enforcement gathers statements from those involved in the accident and witnesses. They also document visible evidence such as property damage, skid marks, weather conditions and other indications of the factors that contributed to the accident. If any of the drivers committed a traffic violation, they ticket them. All this information goes into a police report.
Your attorney would get ahold of the report and any evidence law enforcement gathered and made available. The lawyer will also conduct a thorough investigation, talking to witnesses, taking photos or videos of the crash site, and compiling reports from your doctors, employer and other relevant professionals.
Calculating Damages
When you file a lawsuit, you need a complete calculation of your losses. Your settlement should reflect accrued expenses as well as likely future costs. A car accident lawyer knows how to use the available evidence to discover what expenses you may incur in the future, including additional medical bills, therapies and rehabilitation costs and lost earnings. If you sustained severe injuries that impacted your ability to work in the same capacity as before the accident, your lawyer would also calculate lost earning capacity.
After considering all economic expenses, the attorney will determine non-economic costs. States have varying guidelines for what constitutes eligible non-economic damages. However, most of the time, the figure is calculated using a multiplier of your economic losses. The specific facts of your case determine what multiplier your attorney uses.
Establishing Fault
Car accident attorneys have an in-depth knowledge of relevant laws and utilize them and the evidence to establish fault. Liability in a personal injury case relies on proving that the other party was negligent in their actions and that the negligence contributed to the accident that caused your injuries. In many cases, the other side does its part to put the burden of blame on you. In doing so, you risk losing any right to compensation, which is one of the reasons people hire car accident lawyers.
Utah operates under a modified comparative negligence rule. While your role in the crash doesn't necessarily bar you from seeking compensation, it can. If you are less than 50% at fault, you take home a settlement percentage equal to the other party's degree of responsibility. However, you won't receive anything if you are 50% or more at fault.
Filing Paperwork
Filling out and filing the paperwork is not just a mundane task. It's a critical step in the process. The courts may turn down your lawsuit if the forms aren't completed accurately. Your paperwork also needs to be filed on time.
All states have statutes of limitations for filing legal proceedings. These are hard deadlines, and if you file too late, you miss your opportunity. In Utah, the statute of limitations for personal injury lawsuits is four years from the accident.
Negotiating a Settlement
Most lawsuits begin with attempts to arrive at a settlement agreement through negotiations rather than in front of a judge and jury. Negotiating fair compensation with the defense requires experience, determination, finesse and skill. It also takes an assertive stance and an unwillingness to back down in the face of anything the other side throws at you. Experienced car accident lawyers thrive in negotiations. Their goal is to ensure their clients get what they deserve.
Representing You in Court
Personal injury lawsuits rarely go to court. However, if they do, you want a car accident lawyer representing you. If the other side does not agree to a fair settlement, your attorney will go the distance for you.
Finding an Experienced Utah Car Accident Lawyer
At Siegfried and Jensen, we've been helping car accident victims get their lives back on track for more than 30 years. We've handled more than 34,000 cases and counting, helping our clients recover more than $1 billion. We're here to help you, and it won't cost you a thing unless we win your case. Give us a call, and we'll provide you with a free case review.