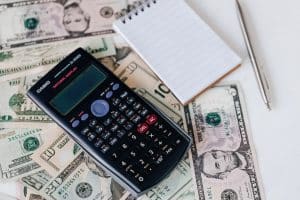 Getting in a car accident is a stressful and frightening event. If you sustain property damage or bodily injuries, you face many concerns and expenses. Typically both drivers have the legally-required insurance coverage. However, the process of filing a vehicle accident report, submitting claims and negotiating with insurance agencies is still overwhelming. So, what happens if the driver who causes your accident does not have automobile insurance?
What Are the Legal Insurance Requirements?
Utah laws mandate that all drivers carry a minimum amount of liability coverage. When registering a vehicle in the state, owners must present proof of insurance. Allowing protection to lapse and driving without adequate coverage are criminal offenses. State laws require the following coverage that applies if you are the driver at fault in an accident:
$25,000 in liability insurance for bodily injuries per person.
$65,000 in total liability coverage for a crash that causes injuries to more than one person.
$15,000 in property damage protection.
Drivers must also have $3,000 in no-fault, personal injury coverage.
What Is a No-Fault State?
Utah is a no-fault state, meaning that regardless of who causes your motor vehicle collision, you and the other driver cover costs with your own insurance policies. You can use personal injury protection coverage to pay the first $3,000 of any medical bills, lost wages and other relevant expenses.
If your costs exceed this, you can file a personal injury claim for compensation against the at-fault driver. The other person's insurance would typically reimburse you for reasonable accident expenses. However, you must pursue other options when dealing with an uninsured driver.
Do You Need Uninsured Motorist Coverage?
Although Utah does not require you to carry underinsured and uninsured motorist policies, you should consider having them as part of your automobile coverage. A 2019 study shows that about one in eight drivers hits the road without insurance.
This optional insurance can save you significant time, money and frustration if you get into a wreck with an uninsured driver. It can pay medical, property and other expenses resulting from a motor vehicle accident. It can also cover the damages caused by unusual circumstances, such as a hit-and-run collision or incident with a stolen vehicle. Waiving uninsured motorist coverage to save money may cost you significantly in the long term.
How Do You File Your Uninsured Motorist Claim?
Utah insurance agencies must offer drivers the option to purchase uninsured motorist coverage to protect against drivers without adequate insurance. If you have an uninsured motorist policy, you can file a claim against your policy to cover any additional expenses resulting from the accident.
The state has a three-year statute of limitations for this type of claim, meaning you have three years from the accident date to get compensation for your damages. The process can be frustrating and confusing, as insurance companies are usually reluctant to pay claims, even to their policyholders. A legal professional can help you understand your coverage and rights.
What Are Your First Steps After a Motor Vehicle Accident?
Following a crash, you should immediately file a report with your insurance company. Because your insurer is essentially covering costs in place of the other party's insurance, you will likely have to prove your case. You will also need to establish that the accident was the other driver's fault.
Seek medical treatment right away, document any evidence from the collision, and prepare the following information:
Photos of your injuries and the accident scene
A copy of the police report
Records of your medical visits
Medical bills and documentation of lost wages
Daily notes regarding your physical and emotional state after your accident
How Can Your Insurance Company Help?
Your insurance agency can determine if the at-fault driver is genuinely uninsured. Your insurer may choose to subrogate the claim. If the person has some insurance coverage but not enough, they can file a suit against the driver's insurance company. They may decide to sue the driver directly if there is no coverage.
The at-fault driver may ask you to sign a subrogation waiver that prevents your insurance company from pursuing this option. Make sure you understand your legal rights and insurance policy rules before signing anything. Some insurers do not allow waivers that affect recovery efforts.
What Damages Can You Seek?
If you sustain bodily injuries in the collision, you have the legal right to seek monetary compensation for several types of damages. If someone else causes the crash that results in injuries, you can seek recovery for any associated medical bills. You may also ask for compensation for future medical costs, like impending surgeries, chiropractic care or physical therapy needs.
A judge may grant you general damages to compensate for your pain and suffering or emotional trauma related to the incident. You can also try to recover the cost of lost wages or diminished ability to earn a living due to the accident.
How Can You Get Reimbursement From the Driver at Fault?
When you are in a wreck caused by an uninsured driver, you want to avoid paying for the property damages and medical bills yourself. If you do not carry uninsured motorist coverage or your expenses exceed the monetary amount your insurance company will pay, you can legally seek compensation by filing a civil suit against the other driver. This action involves pursuing compensation for your expenses by going after the driver's assets.
What Are Some Possible Roadblocks?
Filing a lawsuit against the other party means you must prove to the court that that person was at fault for the accident. A judge will not award you damages if the responsibility is in question. Before starting the legal process, you must understand that the uninsured driver may not have enough assets to pay for your injury expenses. If the person files bankruptcy following a judgment, the law will not require them to compensate you for your losses.
Should You Pursue a Personal Injury Lawsuit?
When you lack an uninsured motorist policy or have limited coverage, a legal suit can help you recover the additional costs of your car crash. Even with potential barriers, filing a claim against the at-fault driver may still be advantageous. Running credit and asset checks on the uninsured driver before proceeding can help you identify whether the defendant will have the means to provide compensation.
What Can You Do if the Driver Does Not Pay?
If you receive a favorable judgment in your case, but the driver does not pay, you can request that the court set up a payment plan. Although you will not receive the entire sum at once, you can still recoup your losses over time.
You can file a lien against the defendant's property if the motorist has assets. This legal action freezes property, investments and bank accounts, so the person cannot avoid the judgment. If the defendant sells the property, you receive the money from the sale.
Get Legal Assistance To Help You Recover Losses
Getting into a traffic accident is troubling enough without the added stressors of dealing with an uninsured driver. Medical bills, work absences and other expenses can quickly add up following a vehicle collision. It is crucial to understand your legal options, the ins and outs of negotiating with insurers, and the rules and regulations of Utah courts.
Contact us today to set up your free case review. We can help you assess your options for financial recovery.