Almost all employers in the state of Utah are mandated to carry some form of workers' compensation insurance for their workers. The system of workers' compensation in Utah is by design a no-fault system that is meant to compensate injured employees for their medical costs, lost income, and any permanent bodily injuries associated with their injuries. In order to reap the benefits of this system, injured employees are required to take key steps as prescribed under Utah law. 
Who Can Receive Workers' Comp Benefits in Utah?
Workers' comp will cover all injuries or illness that occur while a worker is performing required duties on the job. Generally, injuries that take place while running work-related errands performing work-duties will be covered. However, any injuries sustained while off-duty will not likely be compensated through workers' compensation. For instance, if you sustain injuries on your break from work or during your commute, you will not usually be covered. For more information on what is applicable under workers' comp, contact a qualified Utah workers' comp attorney. 
Workers' comp does cover traumatic injuries — including broken bones sustained in a slip and fall — and occupational illness — including cancer from asbestos exposure.
What Should I Do if I'm Injured on the Job?
You have 180 days to report any injuries to your employer without impacting your workers' comp claim in Utah, but it is in your interest to report your injuries immediately after an accident. The sooner notice is provided, the sooner you will be eligible to receive benefits under workers' comp. Insurance providers are also less doubtful of claims that are reported promptly.
Once notice is given for sustained injuries, your employer is required to fill out a form, the "Employer's First Report of Injury of Illness," and send it to the insurance provider within the span of seven days. The insurance provider then has 21 days to choose if they will accept your claim, deny your claim, or inform that further investigation is needed. The employer has an extra 24 days to choose to accept or deny your claim if the insurance provider wants further investigation.
How Do I Receive Medical Treatment?
In case of an emergency, you are able the hospital and physician to seek treatment from. For non-emergency cases, you must follow guidelines under workers' comp for choosing a physician. Employers must select the doctor for the initial visit for Utah workers' comp claims, but only when they have previously given employers notice of Preferred Provider Organization (PPO). If this has not been provided to you, you can see whichever doctor you choose.
Be certain that you explain the circumstances of the accident and that it happened on the job during your first appointment. Your physician is required to fill out a form — the "Physician's First Reports of Injury or Illness" — within seven days. You are able to request a copy of this document from your physician. This report and your employer's report officially start your workers' compensation claim. 
What Benefits Am I Eligible for in Utah?
All medical care associated with work injuries is covered under workers' compensation, even the cost of doctors' visits, medical bills, prescriptions, and prosthetics. You will even be reimbursed for any mileage involved in driving to and from medical appointments. More than medical benefits, you will also be able to potentially be eligible for temporary disability payments and permanent disability awards. 
Temporary Disability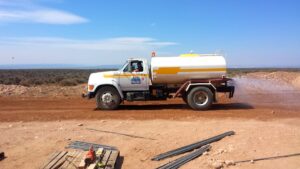 You may be able to receive compensation for lost income when you were unable to work. Temporary total disability payments come out to be two-thirds of your median weekly wage but are limited by maximums set each year by law. Temporary disability payments are often paid out every other week.
You can keep receiving temporary total disability until your physician believes that you have obtained maximum medical improvement (MMI), which means that your illness or injury is not expected to improve. The maximum availability of these benefits is 312 weeks.
If you are able to go back to work on a part-time basis while in recovery but are earning less than you would normally, you may be able to recover temporary partial disability benefits. Temporary partial disability benefits are two-thirds of the difference in your median weekly income with an addition $5 per spouse and dependent child (with a set maximum of four). The same weekly maximum provided here applies to temporary partial disability benefits.
Permanent Disability
If you are considered to be permanently disabled, you will receive two-thirds of your average weekly income. These permanent total disability benefits are available under these conditions. Workers with severely debilitating injuries are also eligible for these benefits. Employees are only found to be totally disabled if they are unable to return to work and there are no other jobs available to them.
For a majority of other employees, (801) 845-9000permanent partial disability benefits are available. Permanent partial disability benefits are two-thirds of your median weekly income and are limited to a maximum of $586 weekly. Workers are able to receive benefits for one to 218 weeks depending on the circumstances and severity of their condition. For unscheduled injuries, workers are able to receive benefits up to a maximum of 313 weeks, depending on the circumstances and severity of their condition.
On the Job Accidents in Salt Lake City
Every seven seconds in the United States, a worker is injured while on the job. This comes out to 540 injuries every hour and 12,900 injuries each day. This adds up to hundreds of thousands injures at the work site each and every year. Certain industries account for a greater number of injuries, with construction and oil pipeline jobs making up the bulk of workplace injury claims. Workers should contact a skilled workplace injury lawyer in order to get help with their case.
Siegfried & Jensen has helped workers and their families recover after being injured in an accident on the job. If you or a loved one has been severely injured while at work, contact us today at (801) 845-9000.