Statistics from the National Safety Council claim that a worker is harmed every seven seconds while working. These injuries can disrupt life and can make workers unable to go back to their job.
There are several kinds of worksite accidents that can result in serious injuries, leaving workers eligible for workers' compensation benefits. If you or a family member have sustained serious injuries or illness while at the job, you may be able to seek benefits for medical costs and lost income.
The qualified Salt Lake City workers' compensation lawyers at Sigfried & Jensen are here to help you with your case. We can help you receive the benefits you deserve after a work-related injury. We are going to share some information on common types of accidents related to workers' compensation claims. You can request a free, no-obligation consultation to talk about your case.
Slip and Fall Accidents
Employers usually put in place precautions to prevent slip and fall incidents by enforcing state regulations and having workers wear non-slip shoes or protective equipment.
Despite these precautions, slip and fall accidents still happen on the job. Slip and fall incidents account for 25 percent of all on-the-job injuries. This can include a fall on the same floor or a fall to a lower floor. An employee can slip on a slippery surface, loose mat, or an uneven floor.
There is no way to totally prevent an accident from happening, even with safety measures in place. However, when a company does not take the time to follow safety regulations, the likelihood of being involved in workplace injury is increased.
Falling Objects
There are many jobs across various industries where falling hazards can harm a worker. You can be struck by a falling object that fell from a shelf, or something can be dropped from a higher level. These accidents can result in severe and sometimes deadly injuries.
It is important to protect your rights after a workplace accident. Contact a Utah workplace injury attorney today if you or a loved one was injured on the job.
Fires and Explosions
Fire and explosions on the job are usually unexpected. They are usually due to key risk factors like improper storage of combustibles, gas line malfunctions, pipe fitting flaws, or open flames.
Fires and explosions cause 3 percent of all worksite injuries. They also have the highest fatality rate among the kinds of accidents that happen on the job.
If a worker is involved in a fire or explosion while working, possible injuries can include:
Damage to the respiratory system

Various blast injuries: lungs, ears, and body tissues

Crush injuries
Being struck by an object

Breathing in toxic materials

Permanent disfigurement
Vehicle-Related Incidents
When a workplace accident involved a vehicle, it is just like a claim for a regular car crash, but it happened when the worker for driving for a professional purpose. Depending on the incident, the work-related car accident may happen in a personal or commercial vehicle. Police officers and those who travel for business are more likely to be involved in this type of workers' compensation accident.
A worker can also be injured by passing cars while working on or repairing a roadway.
Machine Accidents
These accidents can result in extreme injuries. They involve a worker being harmed by a piece of machinery, either by being crushed, trapped inside, or pinned down. There are definite risks involved when using heavy machinery, and employees should be trained on how to operate the equipment properly before ever using it. The maintenance of the equipment is also important to prevent machinery accidents.
Violence in the Workplace
In certain fields, workplace violence is also pretty common, even accounting up for 20 percent of work-related injury or death. These jobs include:
Police officers

Security guards
Nursing aides and medical attendants

Correction officers
These jobs require a greater level of physical activity and exposure to potentially risky situations. This increases the overall risk of injury and can be seen as potentially deadly work hazards.
Repetitive Stress and Overexertion Injuries
Repetitive stress injuries are caused by repetitive moments required to do specific job activities. When a worker is required to perform the same action repeatedly, they are vulnerable to certain injuries such as carpal tunnel, tendonitis, or bursitis. These types of injuries are common in certain professions, such as line workers, typists, or those who lift objects repeatedly.
Overexertion injuries can happen after lifting, pushing, pulling, or throwing an object. This kind of injury is common in certain professions that involve physical labor, like factory or construction workers. Overexertion injuries are probably the most common on the job injury, according to the Department of Labor. These injuries result in pulled muscles and joints moving outside of their normal range of motion. These can make it difficult to return to work, and this creates problems for you and your family. If you were injured due a workplace injury, you can possibly regain lost compensation from the company's insurance company with the help of a Utah works compensation lawyer.
Workplace Injuries in Utah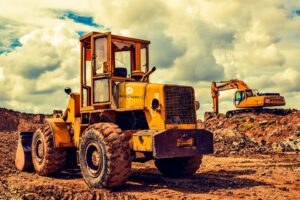 In the United States, construction workers account for 20.7 percent of all workplace deaths each year. A majority of these accidents were due to falls on the job. When someone dies in a workplace accident, they will leave behind a family who must take on all the pain and anguish. In some cases, they are able to contact a Utah wrongful death attorney in order to see if they are eligible for a claim. You could be eligible for benefits from workers' compensation to cover the cost of your damages, including medical costs and lost income.
At Siegfried & Jensen, our qualified Salt Lake City workers' compensation attorneys have helped families recover millions after an injury on the job. We believe in holding at-fault parties responsible for their actions today.
For the last three decades, we have been helping the residents of Utah and the surrounding area get back on their feet after tragic workplace accidents. If you or a loved one has been injured as the result of a workplace accident, contact us today at (801) 845-9000  to see how we can help.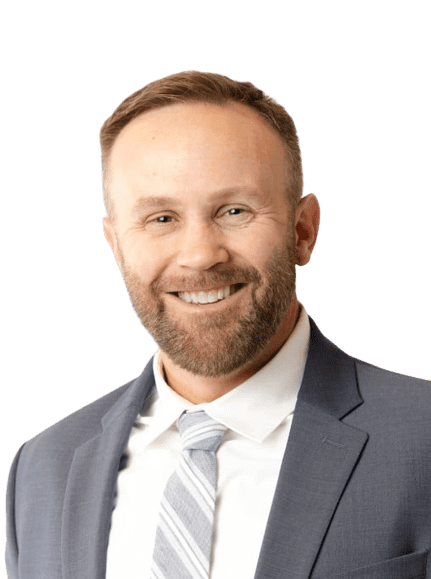 Content checked by personal injury attorney Todd Bradford. I worked for a small law firm in Utah County, where I handled various types of cases. My main focus was personal injury and I decided that is what I enjoyed doing the most. I rejoined Siegfried and Jensen in 2012 where my focus is solely on helping personal injury clients. I take pride in helping personal injury clients and enjoy serving them. If you need an attorney for auto accidents or injuries of any kind in Salt Lake City, UT, Ogden, UT, Spokane, WA, or Boise, ID, contact us.