In many cases, workplace burn injuries that are caused by electrocution or some other type of hazard will likely require extensive medical treatment that can only be provided by a trained doctor. The cost of care for the treatment of a burn injury can rapidly increase, causing the victim to be overwhelmed with an unexpected financial burden. In the event that you have sustained serious workplace burn injuries, inform a lawyer who specializes in personal and workplace injuries in order to better your chances of recovering full compensation. The Salt Lake City lawyers at Siegfried & Jensen have been fighting for the rights of victims for over 30 years. We can help you regain compensation from physical, emotional, and financial damages associated with an accident. This article is going to focus on workplace burn injury claims in the state of Utah.
On-the-Job Burn Injuries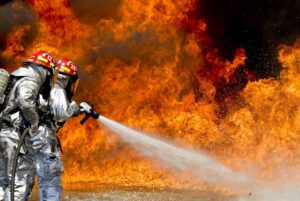 Burns can range in severity, from mild to serious, depending on how many layers of tissue were damaged in the accident. For a majority of burns at-home caused by cooking or beauty appliances, a simple ice pack or some aloe vera gel can be enough. However, for particularly severe burns, particularly those that happen in the workplace, it is helpful to know what to do next:
What do I do right after a burn injury in the workplace?

The first step after being injured on-the-job is to secure the area and ensure that no other dangers are present. You should report the injury to a supervisor immediately and seek medical treatment for any sustained injuries.

Who is required to cover the medicals bills after burn injury at work?

When a business or company fail to adhere to safety regulations or rules, they are liable for the cost of treatment when an employee is injured on the job. This could involve a civil suit or by filing a workers' comp claim.
What evidence is required to provide evidence of a burn injury on the job?

Evidence could include photographs of the scene, medical reports or diagnoses, witness testimony, or company safety logs. These are all solid pieces of evidence for workplace burn injuries. The more severe the injury, the greater chances that you will have a large amount of evidence concerning how the accident took place, how it could have been prevented, and the extent of required medical treatment.

How is my claim evaluated for financial damages?

Each claim is unique and will offer unique damages. Usually, victims are able to pursue compensation for time missed from work medical costs, lost earning capacity, and other damages associated with the burn injury. The evaluation of your damages to decide what your case is worth will depend on the kind of claim that is filed, as civil cases have different guidelines than in workers' comp cases.
Recovering from an On-the-Job Burn Injury
If you have been burned after being involved in an accident at the workplace, you should take steps to hold your employer liable for your injuries. Working with an experienced Salt Lake City burn injury attorney on your case will let you focus on recovering from your injuries while your case goes through litigation. A lawyer will work with you one-on-one and aggressively pursue the full amount of compensation you deserve to aid in your recovery. You may be eligible for recouping any lost income, medical costs, future medical treatments, pain and suffering, and any out-of-pocket costs that are related to the incident.
Why You Need an Experienced Utah Personal Injury Attorney
Seeking adequate financial compensation after being injured in an explosion or burn injury accident required legal representation with the appropriate background, experience, and access to necessary resources to protect the rights of a client. An experienced lawyer will bring the negligent parties to justice for their role in a life-changing injury to the injured party and their family.
Siegfried & Jensen's team of expert personal injury lawyers consults with medical specialists, physical therapists, economists, and life planners in order to build a strong case that details the severity of the injuries and their impact on the life of the client. A Utah burn injury attorney can handle cases involving:
Burn injuries due to fires or defective products;

Heat and smoke inhalation injuries;

Burns caused by exposure to chemicals;

Electrocutions at home or in the workplace; and

Propane and natural gas explosions.
Understanding Other Hidden Damages and Expenses
Some burn injuries take months to heal, but those related to internal organ and tissue damage can cause extensive health complications, such as reduced mental capacity, memory loss, and self-esteem issues. Severe brain damage and spinal cord injuries caused by explosions or burns can require significant lifestyle adjustments that may last the rest of the victim's life. We want to help address all the concerns faced by the victim and their family, even dealing with uncooperative employers and insurance providers.
Workplace Burn Injuries in Salt Lake City
Burns are the third leading cause of home injuries in the United States, with the country ranked 8 in a list of 25 developed countries. Each year, nearly 450,000 burn injuries require medical treatment. Burn injuries are prevalent in certain industries where workers may be vulnerable to explosions or electrocution in the day-to-day activities required on the job. The Occupational Health and Safety Administration (OSHA) found that around 2,220 workplace injuries were burns linked to fires or explosions. Whatever the reason, certain workers are at risk of sustaining severe burn injuries. These injured employees may be eligible to regain damages outside of a workers' compensation claim through partnering with an experienced Salt Lake City burn injury attorney after being injured due to fire, explosion, or electrocution on-the-job. 
Siegfried & Jensen has been helping the workers of Utah receive the compensation they deserve after being injured in an accident in the workplace. Certain industries are more vulnerable to these types of injuries, and these workers need significant legal assistance to regain the full value of their damages. Contact us at 801-845-9000 if you or a loved one has been injured in an accident on the job.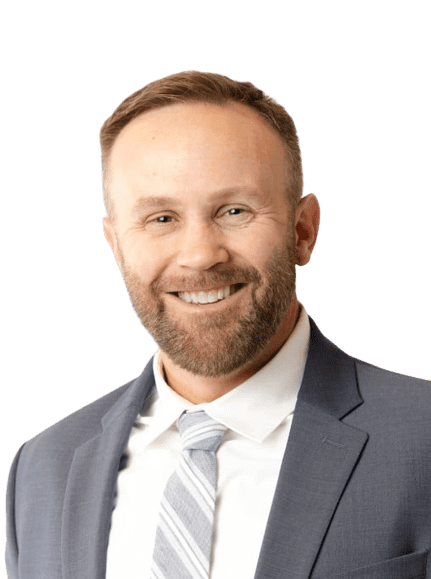 Content checked by personal injury attorney Todd Bradford. I worked for a small law firm in Utah County, where I handled various types of cases. My main focus was personal injury and I decided that is what I enjoyed doing the most. I rejoined Siegfried and Jensen in 2012 where my focus is solely on helping personal injury clients. I take pride in helping personal injury clients and enjoy serving them. If you need an attorney for auto accidents or injuries of any kind in Salt Lake City, UT, Ogden, UT, Spokane, WA, or Boise, ID, contact us.