Working on a construction site is inherently dangerous, but that doesn't mean that construction workers have to just accept the risk of injury as a part of the job. To the contrary, laws in the state of Utah promote the safety of construction workers. When an employee is injured on the work site, the worker can almost always seek legal relief available to him or her — such as recovering compensation from an employer or another involved party — due to sustaining injuries while on the clock.
There are three main legal options for injured workers while on the construction site: 
A workers' compensation claim;

A personal injury lawsuit; and

A products liability lawsuit.
One or more of these options could be available to an injured worker. We are going to take a look at each of these options in more depth. 
Workers' Compensation Benefits
Rules involving workers' compensation provide injured employees with entitlement to payment for losses sustained due to these injuries. These claims are usually paid through the insurance coverage that employers are required to carry. Workers' compensation is a no-fault system, meaning an injured employee is entitled to compensation despite if the employer caused the injury. Because of this, an employee will be able to receive workers' compensation for nearly any injuries that happen on the work site.
However, the amount of compensation that is available through workers' compensation benefits is nearly always less than the full amount that would be available through a personal injury claim, if this option is available to the injured party, but employees are unable to opt out of workers' compensation. In most cases, this is the only legal route available to injured workers.
Personal Injury Case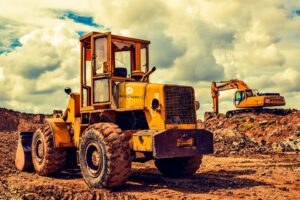 Workers' compensation rules are only relevant in the context of the relationship between the employer and the employee. Consider how many different people and parties are involved in a majority of construction projects: a general contractor, a property owner, numerous subcontractors, an architect, engineers, and material suppliers. If an injured construction worker chooses to venture outside of the workers' compensation system, the worker just has to provide evidence that some other person or a party other than the employer is at least partially responsible for the accident that caused the injury.
A worker has to prove three elements in order to win a personal injury lawsuit caused in a construction accident:
The defendant had a duty to provide for the safety of the construction worker;

The defendant breached that duty; and

The defendant's action or negligence caused injury to the worker.
Any party that has decision-making power at a construction site often has a duty to provide safe conditions for everyone on the work site. If the owner of a property under construction routinely directs workers on what to do, he or she may be responsible for unsafe work conditions.
Any inability on part of the defendant to adequately provide for the safety of all workers could be viewed as negligence. A violation of any OSHA regulation or another safety standard will often be seen as a breach of duty of care. This can be in the form of action or inaction. For instance, a defendant could be responsible for the action of using an unsafe scaffold. A defendant could also be liable for neglecting to adequately train an employee concerning safe lifting practices.
The most common kinds of damages involving construction injury cases include:
Medical expenses, physical therapy, and any other procedure required due to the injury;

Lost income;

Pain and suffering; and

Loss of quality in life.
Product Liability Case
In some cases, a worker could be injured due to a defective piece of equipment or construction material. In this situation, the designer, manufacturer, or distributor of the equipment could be held liable for the accident and the worker's injuries. An injured construction worker has to prove three elements to win a products liability lawsuit:
That the equipment was unreasonably dangerous when it left the control of the defendant;

That the equipment was being used in a foreseeable manner at the time of the accident; and

That the defect resulted in the harm of the worker.
Unreasonably Dangerous. In the event that a designer, manufacturer, or distributor sells a piece of equipment with a dangerous defect, the party may be responsible for resulting injuries. It is not necessary that the defendant had prior knowledge of the defect or that the defendant contributed to creating the defect. It only has to be established that the equipment was defective when it left the possession of the defendant.
For example, let's say that a manufacturer's machinery malfunctioned and over-pressurized the fuel tank of a forklift due to uncontrollable circumstances. While a worker of a construction company was operating the forklift, the tank exploded. Despite the fact that the manufacturer may not have behaved negligently, it will probably still be held liable for the accident because the forklift was defective when it left the possession of the manufacturer.

Foreseeable Manner. Designers, manufacturers, and distributors often escape liability after their products are modified or used improperly. For instance, let's say a worker attempts to make modifications to a forklift to increase its speeds. The forklift then falls over, injuring the worker. The employee will likely not be able to file suit against the manufacturer of the forklift because the worker used the equipment in an unforeseeable manner.

Harm. The same damages regulations applicable to personal injury cases are often applied to product liability cases as well. 
Utah Construction Accidents
A majority of OSHA violations happen on construction sites. Even more, OSHA also reports that 1 in 10 construction workers are harmed each year while on the job. When a construction worker is harmed, they are often unable to return to work while they deal with their injuries, and in severe cases, they may never return to their profession. 
The qualified Salt Lake City construction accident lawyers at Siegfried & Jensen have helped victims and their families recover lost damages resulting from construction accidents for over 30 years. If you or a loved one has been harmed while working on a construction site, contact our law offices today at (801) 845-9000 to see what options are available for your case.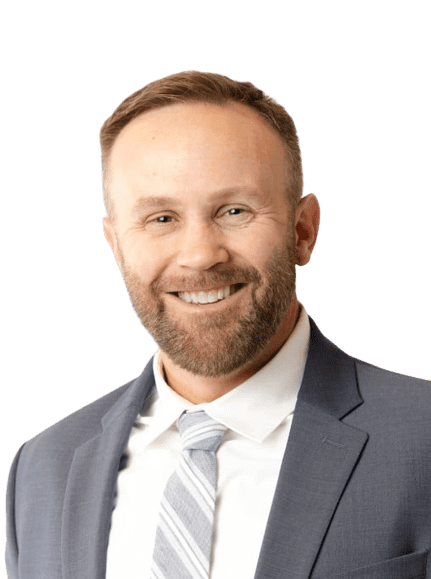 Content checked by personal injury attorney Todd Bradford. I worked for a small law firm in Utah County, where I handled various types of cases. My main focus was personal injury and I decided that is what I enjoyed doing the most. I rejoined Siegfried and Jensen in 2012 where my focus is solely on helping personal injury clients. I take pride in helping personal injury clients and enjoy serving them. If you need an attorney for auto accidents or injuries of any kind in Salt Lake City, UT, Ogden, UT, Spokane, WA, or Boise, ID, contact us.