Employers in the state of Utah are required to provide their employees with a reasonably safe and healthy environment on the job. There are cases where employers fail to live up to this obligation, and employees are consequently harmed. However, sometimes employees can still be injured at the workplace even if all necessary efforts have been taken to provide a safe working environment. These injuries could include everything, from broken bones, aggravations of pre-existing conditions, occupational illness, and even sometimes psychological harm. It is a requirement that all states have some type of system in place to help employees who sustain work-related injuries.
Today, we are going to discuss the rights of workers when they are injured performing work-related duties. 
How Can I Protect My Rights If I Am Injured on the Job?
The most important and perhaps the simplest way to protect your legal rights is to report your injuries to your employer. Depending on the circumstances of your sustained injuries, it may be difficult to report the incident the day it occurred. However, it is important that you report your injury as quickly as you are able to do so. After this, Utah requires then that employers submit a First Report of Injury to the Utah
Labor Commission's Division of Industrial Accidents within 7 seven days after being notified of the accident. The next step that should be taken to protect your legal rights is to file a claim with the state. This provides formal notice to your employer, the court, and the insurance provider of your employer with a formal notice of the accident that resulted in injury.
After your claim has been filed, there are certain protections that are automatically put in place. These will be discussed in the following section. 
What Are My Rights?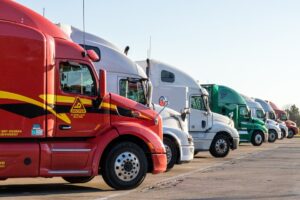 The rights that are given to employees can vary, as do the different legal procedures that are used to ensure these rights. However, speaking generally, there are certain legal rights are largely in common:
Workers have the right to file a claim for their injury or illness in workers' compensation court;

Workers have the right to seek medical treatment and meet with a doctor;

If a worker is released to return to work by their physician, he or she has the right to return to your job;

If a worker is unable to return to work due to their injury or illness, whether permanently or even temporarily, he or she has the right to some form of disability compensation;

If a worker disagrees with any decision by their employer, the employer's insurance company, or the workers' compensation court, he or she may have the right to appeal that decision; and

Workers have the right to be represented by a lawyer throughout the entire process.
When understanding your rights to act, as an employee is just as crucial understanding your right to refuse specific offers or requests. For instance, if you are harmed and your employer encourages you to utilize your own health care coverage to pay for your medical expenses, you have the right to refuse this request, or simply say "no."Also, if your boss offers you some form of an incentive, trying to encourage you to not file a workers' compensation claim, this is extremely illegal. You have the complete right to refuse and say "no."
The laws in Utah provide that you can seek a workers' compensation claim without fear of harassment or reprisal from your employer. If your employer attempts to make it difficult for you to exercise your legal rights freely, the penalties that may be imposed on your employer can be quite serious. It is illegal for your superior to harass you on the job or otherwise make it difficult for you to accomplish your required tasks at work, if your pursuit of a workers' compensation claim is the reason for this behavior. 
What Are My Rights Against Third-Parties Other Than My Employer?
There are times when on-the-job injuries may be the result of negligence by a third-party. Depending on the circumstances of the accident, this outside entity could be a manufacturer of a defective piece of machinery or maybe the driver of a delivery truck. If you are injured on the job caused by the negligence of another party, you have the legal right to bring a claim against that person or entity. These are referred to as "third-party claims." Usually, these claims are not filed in the realm of workers' compensation. Instead, they are civil lawsuits that are filed in state courts.
Civil lawsuits for injuries sustained on the job can often be used to pursue additional personal injury damages that are not able to be recovered through a workers' compensation claim. For instance, the benefits you receive from a workers' compensation claim are usually meant to reimburse you for your medical costs and lost income — you are not usually allowed to receive compensation for pain and suffering. However, in a third-party claim, you are allowed to pursue compensation for pain and suffering, under what is referred to as "non-economic" damages. 
Workplace Accidents in Salt Lake City
Certain professions are inherently hazardous and result in their employers being injured on the job. Some of the most dangerous industries include construction and oil and gas, which account for a large percentage of workplace injuries nationally. Whether these accidents are caused by the negligence of an employer that fails to create a safe environment or that of a manufacturer or employee that does not take reasonable care, there are certain legal options available to those have been injured on the job. In these cases, workers should contact a skilled Salt Lake City workers compensation lawyer in order to understand the full extent of their legal options and regain fitting compensation for their damages. 
The experienced legal experts at Siegfried & Jensen know that navigating the legal world can be confusing when you aren't sure how to proceed with a personal injury claim. We are here to help you regain the compensation you deserve for your injuries. If you or a loved on has been injured on the job, call us today at (801) 845-9000.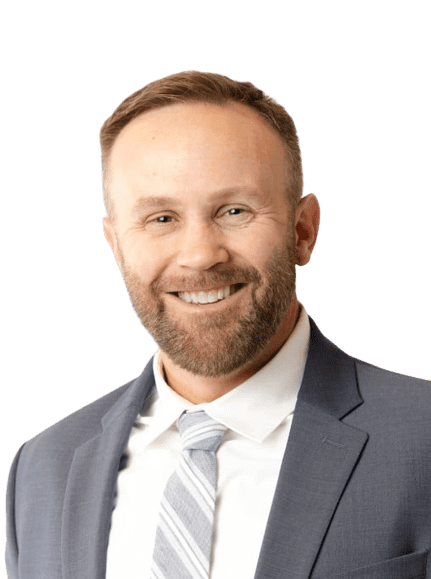 Content checked by personal injury attorney Todd Bradford. I worked for a small law firm in Utah County, where I handled various types of cases. My main focus was personal injury and I decided that is what I enjoyed doing the most. I rejoined Siegfried and Jensen in 2012 where my focus is solely on helping personal injury clients. I take pride in helping personal injury clients and enjoy serving them. If you need an attorney for auto accidents or injuries of any kind in Salt Lake City, UT, Ogden, UT, Spokane, WA, or Boise, ID, contact us.