Motor vehicle accidents can be dangerous and traumatic experiences to go through. In a perfect world, you would be able to take all the time that you need after such a harrowing ordeal, with your position at your job awaiting your return.

It goes without saying that life doesn't always work that way. More often than not, you will be forced to go back to your place of employment with an injury still persisting, most likely because you were unable to get the compensation you were seeking for your injuries and damages.

It often comes down to a frustrating snag in an insurance company's policy or something that feels equally outside of your control, but a countless amount of people are forced to shuffle their injured bodies back to work so that they can keep their job and keep the roof over their heads.
If you find yourself suffering lingering injuries after a motorcycle or automobile accident, be sure to get in contact with experienced Salt Lake City lawyers who can help you get the remuneration you are owed.
What To Do If You Can't Work Yet

Even with an experienced legal team behind you, any lost wages and damages you may have accrued in your accident, even if the accident wasn't your fault in the slightest bit, will not be reclaimed easily or quickly.

The legal system is often a slow-moving, glacial world. You and your legal representatives will have to patiently fight to reclaim your lost work wages and any additional funds you are owed from any damages you received.

It helps to be prepared as best as you can and to do what you can to better your immediate, short-term situation. Luckily, you have some options.

Sick Leave & Vacation Time
It might be an obvious tip, but there's no better chance to use the time off your job might allow you than when you're struggling with a potentially serious injury. Any days off that you have available are best used now. Paid time off will be quite literally "just what the doctor ordered." With any luck, you should have both sick leave and vacation time available to you, which will give you the extra time necessary to overcome your injury.
The time off might give you the chance to contact the proper Salt Lake City legal help that you require.

Short-Term Disability Insurance
Let's say you break your foot on your way to work, where having to be on your feet all day is out of the question. Short-term Disability Insurance was put in place for just such a worst-case scenario. Short-Term Disability Insurance will pay a percentage of your insurance if you are unable to work for a set period of time, due to sickness or injury. The amount of time covered is typically from 3-6 months.

Not every single job will have this certain policy, but if you find yourself having to return to work after an injury has not completely healed, you need to look into your job's insurance policies. If Short-Term Disability Insurance is offered, it might be just what you need to give yourself the extra amount of time to rest and recuperate

Donating Your Sick & Vacation Time
Some jobs offer its employees the opportunity to donate their sick leave and vacation time into a "bank," which they can then use to compensate for their lost wages, basically allowing them to trade off time for the cash that they would be owed.

While not exactly the most ideal situation, this might give you the extra funds necessary to get yourself the medical attention your persisting injury requires.
Protecting Your Job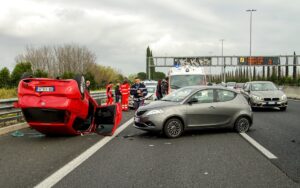 If time off is what you need more than anything, you might be able to take advantage of the Family Medical Leave Act. This labor law makes it so employers are required to offer unpaid medical leave for its employees, under the agreement that their job is protected.

Your wages will cease coming in as soon as you take advantage of the Family Medical Leave Act, but your job will be safe while you take the time you need to recover from any long-standing injury you might have.

When Should You Return To Work?
If you have sustained an injury, it's important that you give yourself the time necessary to recover. Pushing yourself might result in the injury lingering, or even growing worse and more severe, especially if your job involves straining yourself physically.

If you are in a place that you cannot work your job the way that is required of you, you need to take the time necessary to get better.

However, if your injuries are not that severe or hindering in your ability to do your job properly, it's best you return to your job as soon as you can. Even if an injury subsists only a little bit, as long as it doesn't majorly impact your ability to perform your job, you might as well save up your sick leave and vacation time, just in case a situation presents itself in which you'd really need those leave hours.

Either way, you should consult a doctor if you suffer an injury you feel is above the normal wear and tear of everyday life. They can give you a proper diagnosis and would be your most accurate resource in determining if you need to take time off of work, and how to best care for your injury.

The Salt Lake City Lawyers Who Can Help You If You Have a Lingering Injury
Any injury is a cause for some kind of concern. We are not as invincible as we may sometimes feel, and occasionally we might need the time off of our usual routine in order to recover.

If you find yourself injured and unsure of whether you should return to work, contact Utah's Siegfried & Jensen today. We can give you the legal support and advice you'd need to help you regain any of the compensation that you might be owed.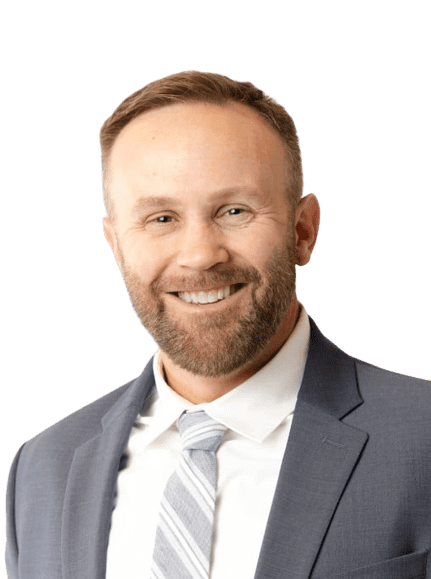 Content checked by personal injury attorney Todd Bradford. I worked for a small law firm in Utah County, where I handled various types of cases. My main focus was personal injury and I decided that is what I enjoyed doing the most. I rejoined Siegfried and Jensen in 2012 where my focus is solely on helping personal injury clients. I take pride in helping personal injury clients and enjoy serving them. If you need an attorney for auto accidents or injuries of any kind in Salt Lake City, UT, Ogden, UT, Spokane, WA, or Boise, ID, contact us.