Car accidents can have a devastating impact on the lives of those involved. This is especially true when the accident results in injuries. Individuals who are injured often face thousands of dollars in medical expenses for various exams, treatments, and surgeries. Those who are involved in car accidents are often well aware of the physical and emotional consequences of their accidents, and they are likely even more aware of the stacking medical expenses they face for treatment of their injuries.
One of the most overlooked aspects of a car accident tends to be the lost wages accident victims face. Individuals who are harmed in accidents often have to take time off work for recovery. In some cases, victims are forced out of work indefinitely as their injuries and conditions are too severe. Thankfully, courts across Utah provide legal options for those facing lost wages from their accidents. Working with an experienced personal injury attorney will ensure you are able to obtain the total amount of repayment for the damages you face.
Recovery Options For Lost Wages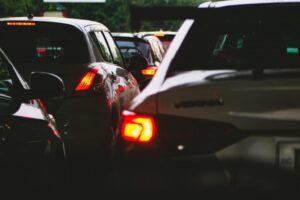 Individuals who face lost wages from accidents caused by negligent or reckless drivers have various legal options available to them, in terms of recovering compensation. In most cases, accident victims file claims for lost wages against the at-fault driver's liability bodily injury coverage policy. These insurance policies often cover lost wages for victims, but in some cases, the amounts recoverable for lost wages often exceed the insurance policy limits.
When this happens, victims will need to file multiple claims against the at-fault driver as well as their own policy. If you have an uninsured or underinsured motorist policy, you may be able to file a claim against your own policy to obtain more reimbursement than what the at-fault insurance provider's policy covers. Personal injury protection policies provide further coverage to individuals who are injured by drivers with low insurance coverage.
Determining Lost Wages
Individuals who are forced out of work due to their injuries will need to acquire a letter from a doctor to submit with their claim. Victims will also need documentation demonstrating the extent of injuries and letters from their employer highlighting the requirements for their position. These documents will help judges comprehend the extent of injuries and their impact on the victim's ability to maintain employment.
Victims will also need to supply the insurance company with a police report highlighting how the at-fault driver caused the accident that resulted in the lost wages. These documents will help demonstrate the severity of injuries and how long the victim will be unable to work because of them.
Types Of Lost Wages Available For Victims
In Utah, accident victims can obtain two different types of compensation for damages related to wages.
The first types of recoverable damages are available for individuals who are out of work temporarily. These damages include compensation for hours the victim has to take off for hospital stays, medical treatments, appointments, therapy, and rehabilitation. These awards are determined by taking a worker's hourly wage and multiplying it by the number of hours missed due to their injuries or recovery.
The second type of damages available for accident victims includes wages for lost earnings for which a victim would make if they continued working. Calculating these amounts is typically more complicated. Quite often, lawyers hire financial experts who work on behalf of victims to calculate the earnings. These wages take into consideration the current employment status of the victim, the victim's level of education, the opportunities for promotions, and inflation rates.
Awards for lost earnings can be substantial, which is why it is imperative to hire a personal injury attorney to work on your behalf to help determine the amount of compensation for which you are entitled.
Lost Opportunity Earnings For Self-Employed
Imagine that you are on the way to meet with a potential client, a multimillion dollar company, who is ready to make a major investment in you. While en route to your meeting, you are struck by a negligent driver and sent to the hospital. Instead of going to meet the client, you never make it and, as a result, the client chose another person to secure the contract. Even if you are able to return to work in the future, this loss will have a significant impact on your earnings.
Courts across Utah recognize that these circumstances happen. For this reason, individuals are able to obtain compensation for lost opportunities. In order to successfully recover repayment for this type of loss, you will need to hire a knowledgeable attorney who can work on your behalf to demonstrate the extent of the negative impacts you suffered from your accident.
Car Accident Cases Are Complex
Dealing with the legal processes following a car accident is often overwhelming, especially for individuals who are recovering from extensive injuries. For this reason, it is highly recommended for accident victims to contact a personal injury attorney as soon as possible. Attorneys help victims file claims for various damages. Victims are entitled to recover compensation for lost wages, as well as:
Working with a knowledgeable and experienced attorney will ensure you obtain compensation which you deserve for your injuries and damages.
A Utah Personal Injury Attorney Can Help You
Facing lost wages due to a car accident can have a major impact on your ability to manage your finances and maintain a sense of normalcy. Dealing with thousands of dollars in medical expenses, while dealing with the loss of your income, can make a painful and emotional experience even worse.
If you are injured in an accident caused by a negligent or reckless driver, contact Siegfried & Jensen as soon as possible to protect your legal rights. For over 30 years, our law firm has helped over 35,000 accident victims earn full and fair compensation for their injuries and damages. Contact our law firm at (801) 845-9000 to schedule a free case evaluation today to explore which legal options are available for you.