With the Occupational Safety and Health (OSH) Act of 1970, the Occupational Safety and Health Administration (OSHA) was established within the U.S. Department of Labor in order to reduce hazards in the workplace and to create programs for health and safety. OSHA safety standards and regulations apply to the construction industry as well, so it is useful to have an understanding of your rights as enforced under OSHA if you are an employee in the construction industry. In this article, we are going to discuss the rights of workers under OSHA and the obligations of employers in the U.S. to maintain safe environments in the workplace.
Employee Rights Under OSHA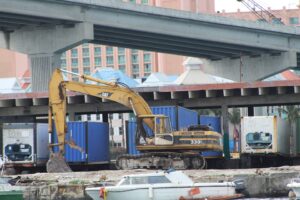 There are certain rights and responsibilities allocated to employees by OSHA. These include the right to:
Review documents of relevant standards, rules, regulations, and requirements which the employer should have available at the worksite;

Have access to appropriate employee exposure and medical records;

Request the OSHA area director to inspect the work area if it is believed that there are dangerous conditions or violations of safety standards, as well as having an authorized employee representative join the OSHA compliance officer during the inspection;

Receive a copy of tests performed to identify hazards at the worksite;

Have their identities withheld from their employer, upon request to OSHA, if they sign and file a documented complaint;

Be safe from any discriminatory or retaliatory action taken by their employer caused by any OSHA complaint; and

Review records of work-related injuries and illnesses at the job. 
It is important to be aware of your rights as a worker in the construction industry to protect your legal rights after an accident on the job. If you believe that your rights as a worker have been neglected in the workplace, contact an experienced Salt Lake City workplace injury lawyer to see if you have a case.
Employer Obligations Under OSHA
There are key obligations imposed under OSHA on employers in the United States. Employers have a duty of reasonable care to:
Maintain an environment for workers that is free from identifiable hazards.

Ensure that employees have access to and use safe tools and equipment;

Inform employees of OSHA safety and health standards that are applicable to their workplace;

Prominently display the official OSHA poster that outlines rights and responsibilities established under the OSH Act;

Implement a written, comprehensive hazard communication program including provisions for things like container labeling, material safety data sheets, and an adequate employee training program;

Provide employees with safety training in a form that workers can easily understand; and

Inform employees of the existence, location, and availability of their medical and exposure records when employees first start employment and at least once each year thereafter, as well as to provide these records when requested.
When an employer does not live up to their legal obligation, it is possible that legal action can be taken with the assistance of a trained Utah workers' comp attorney. 
OSHA Inspections
When a workplace hazard is not corrected by the employer, employees should reach out to an OSHA area office or the Utah Labor Commission through a written complaint. If the OSHA office or the Utah Labor Commission concludes that there is a reasonable basis to suspect that a violation or danger exists, the office will then begin an inspection into the employer. A workers' compensation representative has the right to join an OSHA compliance officer during these inspections. It is required that the representative be chosen by the union, if applicable, or by the employees at the company. In no cases is the employer allowed to choose the workers' representative to accompany the OSHA compliance officer. The inspector is allowed to conduct a thorough inspection of the entire work site or a partial inspection that is limited to key areas or aspects of the project.
The OSHA inspector will then meet with the employer and the representatives of the employees to begin a discussion about correcting any hazards that are found at the worksite at the end of the inspection.
Getting Help For a Construction Accident Injury
If you have been harmed after being involved in an accident on a construction site, there are a few things that you can do protect both yourself and your legal rights:
Receive immediate medical attention for your sustained injuries;

Report the injury to your employer and/or construction site manager, and document the name and position of the person who was notified;

Write down the names and contact information of anyone who could act as a witness to the accident; and

When applicable, always try to preserve any relevant evidence associated with your injury, by taking photographs of the location where the injury took place — and the injuries themselves — or keeping the machinery or tool that was associated with the accident.
A skilled attorney who understands the law regarding workplace injuries can help you structure your case and can greatly increase your chances of obtaining a successful claim. 
Construction Accidents in Salt Lake City
The construction accidents account for a large percentage of all reported workplace injuries in the United States. Each year tens of thousands are injured in accidents in the construction industry, with nearly a thousand workers dying annually. 
These accidents are caused by several events, with the leading ones being falling, being pinned between machinery, electrocution, and being struck by an object. Regardless of the reason for the incident, workers who are injured may be unable to work for an extended time, whether due to spending time on recovery or sustaining permanent disabilities. In some cases, injured workers can contact a skilled Salt Lake City workplace injury attorney in order to regain lost compensation for the accident. 
For three decades, Siegfried & Jensen have helped injured construction workers recover after being harmed in an accident on the job. If you or a loved one has been harmed in a workplace accident, contact us today at 801-845-9000.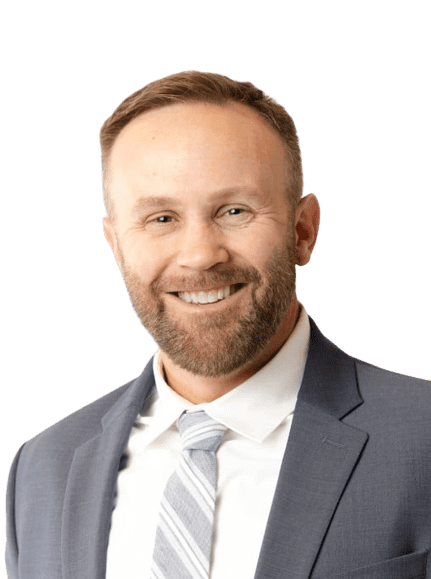 Content checked by personal injury attorney Todd Bradford. I worked for a small law firm in Utah County, where I handled various types of cases. My main focus was personal injury and I decided that is what I enjoyed doing the most. I rejoined Siegfried and Jensen in 2012 where my focus is solely on helping personal injury clients. I take pride in helping personal injury clients and enjoy serving them. If you need an attorney for auto accidents or injuries of any kind in Salt Lake City, UT, Ogden, UT, Spokane, WA, or Boise, ID, contact us.