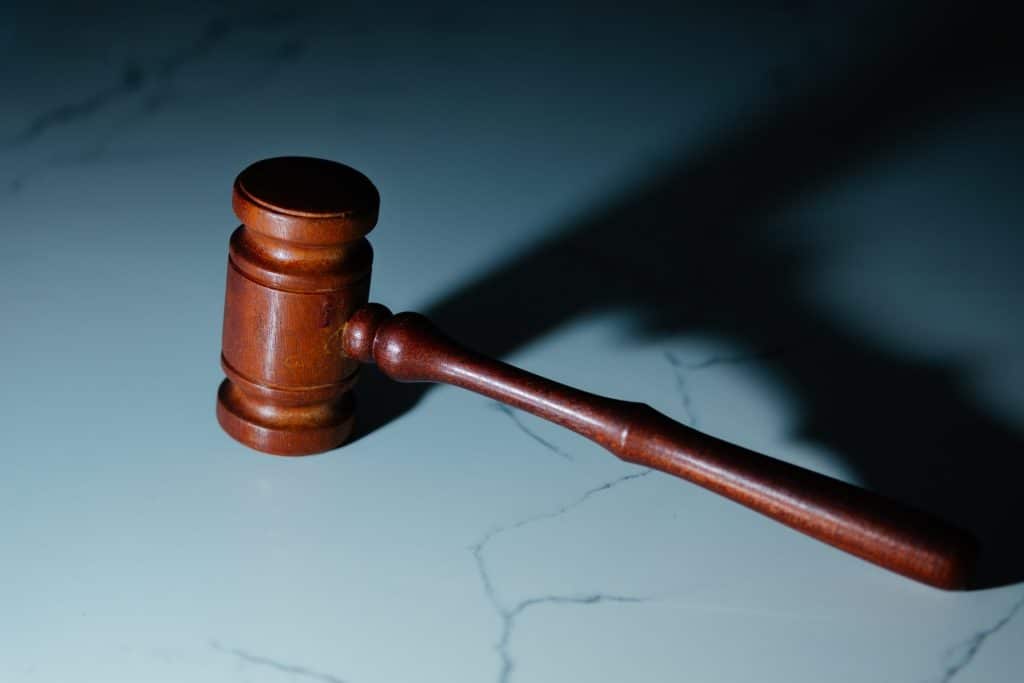 Suffering a severe injury in an accident caused by someone else's negligence can significantly impact your life. In addition to the injury itself, you have to deal with medical bills, filing paperwork, and speaking to insurance companies. This can all be very overwhelming – especially while trying to focus on your recovery.
An accident injury lawyer can help share some of the burden. Hiring an experienced attorney to represent you is the best way to ensure that your claim is handled correctly and that you receive the compensation you need as quickly as possible.
Benefits of Hiring an Accident Injury Lawyer
Have you recently been injured in an accident? If so, you are not alone. According to the National Safety Council (NSC), there were some 62 million reported injuries in the US during 2021.
A severe accident can leave victims with medical expenses, lost income, and other losses. If you are considering handling your personal injury case alone, consider the following reasons why hiring an accident injury attorney could be a better course of action.
Offering you knowledge of personal injury law and the legal system
Accident injury attorneys have spent years studying the law. Therefore, they will know what personal injury laws apply to your specific accident and situation, such as comparative negligence rules and the applicable statute of limitations.
A personal injury attorney will also help you navigate the legal maneuvers of the opposing party and the complicated justice system.
After all, what if the other party has an attorney on his or her side who is familiar with the legal process? Without your own legal representative, you could be left to navigate a legal system of which the other party has more knowledge. That's not ideal.
Communicating with the insurance company for you
Insurance adjusters use numerous tactics to try to convince accident victims that their claims are worth less than they really are. Their goal is to get you to settle for as little of an amount as possible. Insurance companies may call or send letters trying to pressure you into accepting a quick, low settlement offer.
When you hire an accident injury lawyer to represent your claim, your lawyer will handle all communication and negotiations with the insurance company. Since most personal injury lawyers are skilled negotiators, having a lawyer on your side typically results in higher settlements.
Assessing the true value of your claim
It can be difficult to know how much compensation you are entitled to after your accident. An experienced accident injury lawyer will be able to help you determine how much your claim is worth.
A personal injury lawyer will calculate the value based on your financial losses and non-economic damages.
Damages typically included in a personal injury claim include:
Expenses related to medical care and treatment
Loss of income and decrease in earning capacity
Physical pain and suffering
Scarring and disfigurement
Emotional distress such as depression and PTSD
Investigating the cause of the accident
Personal injury accident lawyers can use the resources available to them to investigate the cause of your accident and injuries. This information can be used as evidence to determine fault and liability.
Evidence gathered in personal injury cases may include:
Photographic evidence
Surveillance video or dash cam footage
Eyewitness testimony
Police reports
Accident reconstructionists
Medical records and more
The law firm representing you may have access to field experts and technology that can help them turn up evidence you didn't know existed.
Expediting your claim
Unfortunately, due to legal red tape, witnesses, paperwork, and other delays, the personal injury claims process can carry on for months or even years. However, accident injury lawyers understand that you may not be able to afford to wait months for a payout while you are recovering from an accident.
You need money, and you need it soon. Your personal injury lawyer will work hard to expedite your claim and help you recover compensation as quickly as possible.
Getting you the best possible medical care
It is important to seek medical care immediately after being injured in an accident. Receiving medical treatment and an accurate diagnosis of your injuries is important to your health and financial recovery.
Many personal injury law firms are familiar with the best doctors and hospitals in their area. Your lawyers may be able to use their knowledge and networks to ensure you get the top medical treatment available to you.
Preventing critical mistakes
An accident injury lawyer can offer advice and help prevent you from making mistakes that could be detrimental to your claim.
For example, your lawyer will advise you on how to deal with the other party's insurance company. An insurance adjuster may contact you asking for a recorded statement. The adjuster may seem like a kind person who cares about your injuries. However, if you agree to give a recorded statement, the adjuster can use the information to deny or reduce the value of your claim.
Your attorney will probably also suggest that you refrain from posting anything on social media until your claim has been settled. Photos, videos, or statements you put on the Internet could be used by the opposing party to prove that your injuries are not as bad as you claim or used against you in some other way.
Providing you with peace of mind
Many victims of severe accidents struggle with emotional and psychological trauma. While dealing with these types of injuries, trying to file a personal injury claim can cause undue stress.
When you have an accident injury attorney handling your personal injury claim, you can have the peace of mind that comes from knowing it will be handled properly and that you will receive fair compensation for your injuries.
Litigating your case in court
The majority of personal injury cases are settled through out-of-court negotiations. However, if a fair settlement agreement cannot be reached, an accident injury attorney can litigate your case in court.
Your lawyer will file your case for you with the court and ensure that all necessary documents are submitted on time. The lawyer you hire will present all the evidence gathered strategically and utilize his or her legal knowledge and skills to help you secure maximum compensation.
Contact Our Accident Injury Lawyers Today
Handling a personal injury claim without a lawyer can be needlessly stressful and result in you receiving much less for your injuries than what you deserve.
Hiring an accident injury lawyer, on the other hand, gives you peace of mind and the best chance at a successful outcome. The attorneys at our law firm have decades of legal experience and can handle every aspect of your personal injury case from start to finish.
Siegfried & Jensen takes personal injury cases on contingency, which means you will not pay any upfront costs or fees. We only get paid if you do.
Schedule a free consultation today at a time and location convenient to you. Call us at (801) 845-9000 or complete the contact form.