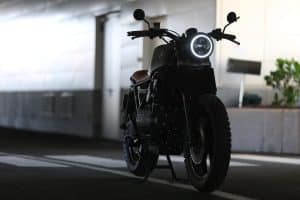 With summer approaching, more Utah motorcyclists will be out on the open road to enjoy the long hours of sunlight and beautiful weather. On the downside, the increase in motorcycles and other traffic on Utah's roadways during the summer months means every rider has a greater chance of being involved in an accident.
The moments following a motorcycle accident in Utah can be overwhelming and confusing. It can be difficult to know what to do in this traumatic situation. As a motorcyclist, the actions you take following an accident can significantly impact your physical health and financial recovery.
The following tips on what not to do after a motorcycle collision could help minimize injury, prevent further harm, and increase your odds of financial recovery.
Do not agree to "just forget about it"
Following an accident, especially if it is just a fender-bender, the other party may suggest, "Let's just forget about it." Even if the accident is minor, though, you should contact law enforcement. Failure to file an official police report of the incident could give the insurance company an excuse for refusing to cover your medical bills or the damage to your motorcycle.
Be wary if the other driver forcefully tries to talk you out of contacting the police, as this could be an indication that he or she does not have a valid license or is uninsured.
Do not leave the accident scene
It is important to remain at the scene of the accident following a crash. Utah state law requires you to remain at the scene until assistance has been provided to all injured parties and the crash has been reported to the authorities.
Leaving before a police report is written could be considered to be a hit-and-run, appear as incriminating behavior, and imply that you caused the accident.
Do not take off your protective motorcycle gear
Immediately following a motorcycle accident, you may be in shock. Adrenaline may prevent you from feeling any pain or injuries, so be careful. Removing your helmet could exacerbate injuries to your head, neck, or spine. Taking off your gloves, boots, or other gear could cause further issues in those parts of your body.
If possible, it is best to try to limit movement and safely reach an area away from oncoming traffic, where you can remain in a neutral position until the paramedics arrive.
Do not decline medical attention
Statistics show that motorcyclists are 4 times more likely to be injured in a motorcycle crash than passenger vehicle occupants.
Some Utah motorcycle riders choose not to seek medical attention because their injuries initially appear minor. This can prove to be an unwise decision, because some serious conditions, such as traumatic brain injuries, may not show symptoms for hours or even days after the collision.
Seeking medical aid following a motorcycle accident is not only best for your overall health, but it also provides a record of your injuries which is beneficial to your case if you choose to pursue compensation for damages.
Do not admit fault at the scene
While it may be your natural reaction to apologize to anyone else involved in the accident, it is important not to do so. Saying you are sorry to the driver, a police officer, an eyewitness, or anyone else at the scene could seem to be an admission of guilt.
Remain calm and objective, honestly answering the police officer's questions while providing only relevant information. Don't blame yourself.
Do not move your motorcycle
Immediately after a collision a motorcyclist should not move his bike or retrieve any broken pieces. Safely moving out of the roadway and out of harm's way should be your priority after the accident, not retrieving your motorcycle. Additionally, the effort of trying to lift and push your bike could exacerbate any injuries incurred in the crash.
Moving your motorcycle could also compromise the crash scene and complicate the process of determining fault and filing a claim or lawsuit.
Do not neglect to gather evidence
For insurance and legal purposes, it is important to gather as much evidence at the accident scene as possible.
Take pictures or videos of your bike, the other vehicle, your injuries, skid marks, roadway features, and anything else that seems relevant. Check to see if you notice any video surveillance cameras that may have recorded the accident taking place. Exchange contact information with any eyewitnesses around.
Do not give a recorded statement
It is in your best interests to avoid giving a recorded statement to the insurance company about the accident or your opinion of what happened. Recorded statements can be taken out of context and used as evidence against you when determining fault.
Insurance adjusters often take advantage of the stressful time right after a motorcycle accident to contact victims, knowing that they may be overwhelmed and flustered. In this condition, accident victims may be pressured to share details or say things they normally wouldn't.
Do not accept the initial offer from the other party's insurer
The other driver's insurer may quickly try to contact you following the accident to pressure you into accepting a low settlement. Keep in mind that the initial offer from the insurer may be much lower than what your claim is truly worth.
Once you accept an offer, you cannot go back and ask for more money. Therefore, accepting even a tempting amount without first speaking to a lawyer could leave you unnecessarily paying for some damages out-of-pocket. You need the total long-term costs to be estimated first.
Do not delay contacting a Utah motorcycle accident lawyer
If your motorcycle accident was caused by someone else's negligence, it is important to contact a Utah personal injury lawyer as soon as possible. Your lawyer can gather necessary evidence before it is lost or destroyed and help you handle communication with the insurance company.
A legal representative will take care of every part of your motorcycle accident case so that you can focus fully on your recovery.
Contact an Experienced Utah Motorcycle Accident Lawyer Today
Knowing what not to do after being involved in a Utah motorcycle accident is essential to your safety and well-being as a rider. Although the actions listed in this article may seem like common sense, they can be difficult to remember or understand in the overwhelming moments following the collision.
The team at Siegfried & Jensen would be happy to clarify things for you. We can answer any questions you have, explain your legal rights, and help you recover maximum compensation for your losses. Our personal injury attorneys are proud to offer the high-quality legal guidance you need following a motorcycle accident.
Get results by choosing us, a law firm that has won over $1.2 billion in total compensation for our clients. Call us at 801-845-9000, chat with a representative online, or fill out our client information form to schedule a free case evaluation.