When you decide to text and drive while behind the wheel of a car, you increase the chances of being involved in a car crash by around 23 percent. When you consider that 8 trillion text messages were sent in 2011, with numbers increasing every year with greater cell phone use, it can be assumed that these numbers will continue to grow. It is likely that millions of these texts are sent while drivers are behind the wheel in Utah every year.
The National Highway Traffic Safety Administration has gathered statistics that show the leading cause of distracted driving is due to cell phone use while operating a vehicle. While cell phones do make aspects of our lives more convenient, they are also becoming an increasing risk for the safety of others on the road.
An accident will happen within three seconds, on average, after a driver becomes distracted. If you have been harmed by another reckless driver in a car accident, or something texting while driving, you may be able to regain lost compensation for damages resulting from your injuries.
Our expert reckless car crash attorneys in Salt Lake City have compiled some information on the risks associated with texting and driving in the state of Utah so you can be more aware of the growing issue on our Utah roadways. 
Dangers of Texting and Driving in Utah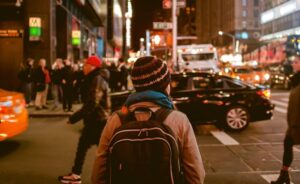 Many studies have established that using a cell phone while behind the wheel is similar to driving while under the influence of alcohol and other drugs. At least 23 percent of all car accidents are because the at-fault driver was using a cell phone at the time of the crash. Other studies have found that almost 21 percent of teenage car accidents are because of their drivers texting while driving.
Texting behind the wheel is dangerous for multiple reasons. Some of the more common risk factors include:
Not paying proper attention to the road;

Taking your hands off the steering wheel; and

Not focusing on the task of driving.
All three of these issues listed here are included in the top causes of car crashes in general. But while the motorist is texting, they are participating in all three of these risky behaviors simultaneously. As stated previously, texting behind the wheel vastly increases the chance of a driver being involved in a vehicle collision in Utah. Because of these issues, Utah has banned all motorists who are operating a motor vehicle from using a cell phone. This is in order to ensure that the driver pays full attention to the road and other cars around them and hopefully to also provide for the safety of everyone on the roadway.
Injuries Caused By Texting While Driving
The University of Utah conducted a study that found teen drivers using a cell phone had the same reaction time as a 70-year-old motorist who was not using a mobile phone. In most cases, it is pretty typical for people to experience injuries after being involved in a car crash caused by texting behind the wheel. These crashes due vary in their severity, but they should never be taken lightly. Anyone who is involved in a car crash, even if they believe they haven't been significantly injured, should seek immediate medical treatment by a qualified professional to discover any unknown injuries that may have happened.
The list of possible injuries is almost endless, but some of the most common include the following:
Concussion

Broken Bones

Internal Bleeding

Psychological Damage

Deep Cuts or Lacerations

Burns
It goes without saying that these injuries are not worth just sending a text. These injuries can be particularly harmful and in some cases life-threatening. If you have been harmed in a car crash caused by a driver who was texting in driving in Utah, you could be able to regain financial compensation for your damages. You should contact an experienced car crash lawyer today in order to see what options are available for your injury claim. And remember that sending a text can wait. Protect yourself and others on the road. 
Tips on How to Avoid Texting and Driving and Promote Roadway Safety
There are some behaviors you can practice in order to prevent others from being harmed on the road. Remember, by setting a good example, you can help begin a trend of safer roads and safer drivers. 
Offer clear instructions

. You should always offer new drivers clear and simple instructions about not using cell phones and other mobile devices behind the wheel. Before a new motorist gets their license, you should talk about the dangers of taking eyes off the roadway — even it's just for a few seconds — and how it could cause someone to injured or even killed. 

Lead by example. You should never text while operating a motor vehicle. You should always be an example to others. If you need to talk on the phone, you should always pull over in a safe area. You should establish rules for you and your household about reckless and distracted driving. 
Become informed and be active

. Tell your family, friends and affiliated organizations about the dangers of distracted driving. You can even bring information to your kid's schools and request that it is shared with students as well as parents. 
Distracted Driving Collisions in Utah
Driving while distracted is one of the leading causes of accidents in Utah and the United States, accounting for around 10 percent of all fatal crashes in 2018. If you or a family member has been harmed due to a negligent driver, contact a skilled Salt Lake City car crash injury attorney today in order to get the justice you deserve.
The Utah personal injury attorneys at Siegfried & Jensen believe in holding at-fault parties accountable for their actions, and that includes drivers who choose to text behind the wheel. Call us at (801) 845-9000 if you or a loved one has been injured to discuss your case today.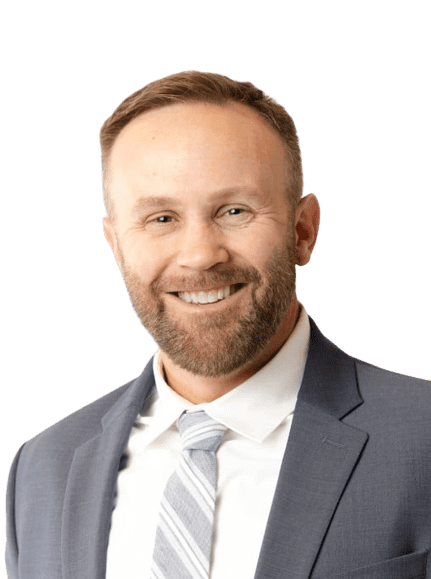 Content checked by personal injury attorney Todd Bradford. I worked for a small law firm in Utah County, where I handled various types of cases. My main focus was personal injury and I decided that is what I enjoyed doing the most. I rejoined Siegfried and Jensen in 2012 where my focus is solely on helping personal injury clients. I take pride in helping personal injury clients and enjoy serving them. If you need an attorney for auto accidents or injuries of any kind in Salt Lake City, UT, Ogden, UT, Spokane, WA, or Boise, ID, contact us.