When cell phones that were capable of sending and receiving text messages first started to catch on, there were no laws pertaining to texting and driving. As cell phone use exploded in popularity, however, especially amongst the younger generations, the need for such laws quickly became apparent. A task that was already dangerous on its own, driving, now had a new nemesis. Today, most people are invariably attached to their cell phones, even when they are behind the wheel of a car, and those cell phones have a lot more features today than just making calls and sending and receiving text messages. In an attempt to try to decrease the number of traffic accidents that are caused by distracted driving, the state of Utah has established some pretty strong laws against texting while you are driving.
If you're accused of being in violation of any of these laws, you risk suffering severe penalties. If you receive a ticket for texting and driving in the state of Utah, it is in your best interest to seek the services of a qualified attorney. An attorney will be able to help you determine your best course of action and potentially lessen any fines or penalties that you may be facing as a result of your citation.
Statistics on Texting While Driving in Utah
An annual report on car accidents is published by the Utah Department of Public Safety, regarding Utah car accident statistics. These statistics include determinants such as the driver's age, what the weather conditions were, and general issues or mistakes that added to the total number of car crashes. The Utah Department of Public Safety reported that, between the years 2012 and 2016, distracted driving was the fifth most frequent cause of auto accident deaths in Utah. This means that distracted driving accounted for roughly 9% of all auto accident related deaths during those years, which translates to a total of 108 fatalities. In addition to that, according to a Utah Department of Public Safety report from 2015 that specifically concentrated on the problem of distracted driving, just texting alone caused 42 crashes that resulted in only property damage, 24 crashes that resulted in some form of injury, and one fatality.
Texting While Driving Laws in Utah
Like in most states, it is against the law to text and drive in Utah. Utah state laws explicitly forbid texting while you are operating a motor vehicle under Utah Code § 41-6a-1716(2), which states that "a person cannot use a cell phone or smartphone while operating a moving motor vehicle on a highway in Utah" to do any of the following:
Dial phone numbers;

Watch videos;

Access the internet;

Use an instant messaging service;

Record videos;

Send emails;

Send text messages; and/or

Enter or retrieve any data from a "handheld wireless communication device."
The law, however, does make a clear exception. It is worded to specifically disallow manual entering or retrieving data. This means that the voice-activated features of your smartphone are still useable while you are driving. The laws also allow for a few exceptions for the manual use of a phone by a driver. It is currently legal in the state of Utah for you to use your phone under the following circumstances:
Viewing a GPS or other similar navigation device;

Talking on the phone;

Reporting suspected criminal activities;

Reporting a medical emergency;

Calling 911; and/or

Reporting a safety hazard.
The astute reader will no doubt have noticed that Utah's laws allow talking on the phone yet they do not allow drivers to dial a number while driving. If you have a phone call that absolutely must be made at that moment, you would need to either dial the number before you pull out onto the road, ask someone else in your car to dial the number for you, or take advantage of your phone's voice-activated features in order to make the call. The absolute safest thing to do, however, is simply avoid talking on the phone while you are behind the wheel.
Utah's Penalties for Texting While Driving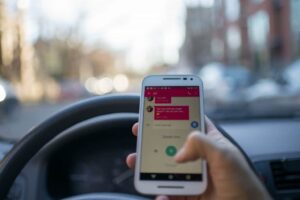 If a Utah driver breaks any of the laws mentioned in the above section, including texting while they are driving, recording a video while driving, using the internet while driving, or emailing while driving, there could potentially be severe results for their behavior. Not only is it possible for the driver to get a traffic citation, but they could also be convicted of a crime.
According to Utah's laws, anyone who is caught texting while driving could possibly face up to three months in jail, as well as a fine of as much as $750 fine, as well as a misdemeanor on their record. If the driver has caused any injury or death, the penalty can increase to a felony, which could be accompanied by a $10,000 fine and a possible 15 years in prison. For drivers of commercial vehicles, texting while behind the wheel can end in the disqualification of the driver. Possible penalties could be around $2,750 for operators and as much as $11,000 for any employers who permit or compel their drivers to utilize a handheld communications device for the purposes of texting or recording while driving.
If you or someone that you love has been injured by a careless driver who was using their cell phone illegally while they were driving or engaging in any other type of distracted driving, then you need to contact a personal injury attorney as soon as you are able to do so. The personal injury attorneys here at Siegfried & Jensen have over thirty years worth of experience in helping victims recover from life-changing auto accidents and making sure that they collect the maximum amount of financial compensation for their losses. Our clients are our family and we always do our best to get what is best for you. If you would be interested in a free consultation with one of our personal injury attorneys regarding your case, then please reach out to us by calling (801) 845-9000.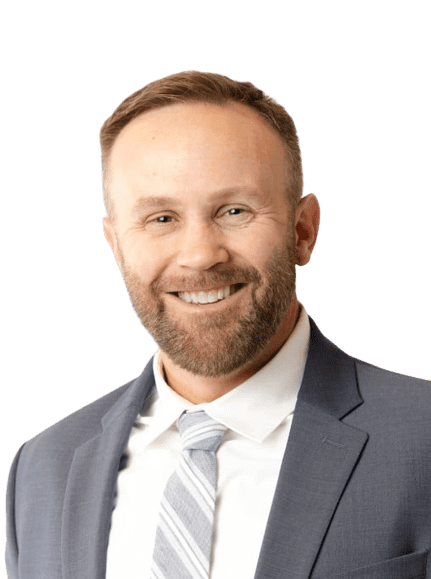 Content checked by personal injury attorney Todd Bradford. I worked for a small law firm in Utah County, where I handled various types of cases. My main focus was personal injury and I decided that is what I enjoyed doing the most. I rejoined Siegfried and Jensen in 2012 where my focus is solely on helping personal injury clients. I take pride in helping personal injury clients and enjoy serving them. If you need an attorney for auto accidents or injuries of any kind in Salt Lake City, UT, Ogden, UT, Spokane, WA, or Boise, ID, contact us.