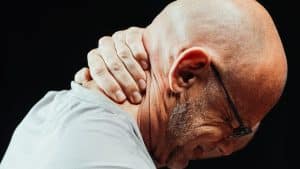 Whiplash is a common car accident injury that usually occurs during rear-end accidents. During the impact, drivers and passengers may experience an involuntary, rapid forth-and-back motion from the force of the strike, which can cause trauma to the neck and spine. Whiplash causes more than $30 billion dollars in medical costs in the United States each year, and the effects of this injury may cause long-term discomfort if the symptoms go untreated.
If you suffered whiplash in a car accident, knowing which steps to take after the accident, how to seek treatment and when to speak to an experienced whiplash lawyer about your injuries may help you move forward with confidence after the crash.
Why Whiplash Happens 
Whiplash usually occurs when one car strikes another, usually from the rear, although it may occur in almost any type of crash, especially if one vehicle strikes another and the car that takes the impact is not in motion, such as when a rear-end accident takes place at a stoplight or intersection. At the time of impact, drivers and passengers tend to lurch forward and then back rapidly, causing a variety of neck and spinal issues associated with whiplash, including:
Soft tissue damage
Stiffness in the neck
Swelling
The symptoms of this type of injury may not appear for hours or even 24-48 hours after a crash but can cause a significant amount of pain and limited range of motion in your neck, arms, and head. You may also experience other symptoms which may indicate you suffered whiplash, such as numbness in your arms and hands. In addition, the severity of the symptoms you feel may vary depending on your height, the type and weight of the vehicle that struck yours, your position in the vehicle and the rate of speed at the time of impact. The greater the speed, the more likely the increased severity of the whiplash.
Whiplash Symptoms 
Monitoring your health after experiencing whiplash can help you identify symptoms during the hours and days after a crash. Depending on the severity of the impact, you may suffer a variety of sensations, including:
Weakness in your arms
Jaw pain
Reoccurring headaches
Overall tiredness
When whiplash goes untreated, you may continue to experience these symptoms, which can grow worse over time. Avoiding treatment can lead to further complications as time goes on and could lead to sleep interruption, mood instability and permanent nerve or tendon damage. Speaking with your primary care physician can help minimize pain with treatment, and you may also want to ask for a complete medical report if you plan to seek compensation for the cost of your medical bills and future treatment.
Finding a Whiplash Attorney 
Once you decide to file a whiplash injury lawsuit, finding an attorney who suits your needs can seem like a daunting task, especially when the pain and discomfort from your symptoms make even everyday tasks seem difficult. However, you can move forward by taking a few simple steps.
Read Reviews Online 
Narrowing a field of attorneys who can help you with your whiplash case begins with narrowing your choices, and browsing a list of local lawyers online may help you make a more informed choice. Read reviews so you can get a feel for the services a firm offers and what kinds of problems, if any, other clients experienced. Consider making a list of your needs as you read reviews, such as:
Access
Cost
Experience
Firm history
You may also want to take advantage of the free initial consultation many lawyers offer and ask whether a firm works on a contingency. Attorneys who offer this service take a certain percentage of your financial award, but only if they win your case. The percentage varies for each attorney, but in most cases, the contingency fee can range from 30% to 40% depending on the details of the case.
Guard Case Details 
As you search for an attorney, you may want to keep the details of the crash and your injuries out of the public eye. Avoid discussing the case with family and friends and refrain from posting photos or comments about your possible court case on social media. These acts could have a negative impact on your whiplash case, and any prosecuting attorney could use them against you during your trial.
Allowing your attorney to speak on your behalf may prevent you from making errors that may affect your case. You can direct any insurance adjusters, legal questions from other attorneys and any other type of contact to your attorney, who can represent you and handle any communications without risking your case. It also takes the burden of such communication off you, which can help you heal and rest more completely.
Gather Important Documents 
Keeping an organized record of crash-related documents can help you present a prospective whiplash injury case to an attorney with more confidence. You can include photos of your damaged vehicle, the location of the accident, police reports, insurance claims and medical reports. If the defendant's insurance company offered you any type of settlement, speaking with an attorney before accepting may prevent you from settling for much less than your case may be worth.
As you gather documents, remember to make copies for yourself and your attorney so you can store the originals and have them at hand if needed. Ask your attorney to track any upcoming police reports and keep in touch with the reporting officer to ensure important details are not omitted from his or her report.
Building Your Case
Once you choose an attorney and the firm begins to build your case, you may not know what to expect in the coming weeks and months. Each time you meet with your lawyer, you can make a list of questions beforehand, such as:
How long will it take to settle my claim?
Do I need to be present at court?
Can you represent me completely if my whiplash prevents me from traveling?
Are you willing to meet me at my home or hospital?
Asking questions can eliminate fear of the unknown and make you feel more confident about the growing relationship between yourself and your lawyer. During this phase, you can also provide an attorney with all your relevant information and contacts, such as the names and phone numbers of your witnesses.
Crash Witness Information 
Speaking to crash witnesses can help your attorney satisfy the burden of proof that falls upon you as a plaintiff in a whiplash injury case. Other drivers at the intersection, nearby pedestrians and passengers in either car can likely provide useful information, including the location of the vehicles involved, which car struck yours and the severity of the impact. Witness testimony can solidify your case and prove liability, so the more you can find, the better.
Find Legal Help Today 
When you have medical bills and cannot work due to a whiplash injury caused by another driver, the attorneys at Siegfried and Jensen understand the type of stress and worry this can cause. We offer a free case evaluation and work to help you recover a variety of damages that may stem from your injuries. Contact us today for more information and discover how our many services can help you form a better future after a whiplash accident changes your life.