We often forget how scared we were as teenagers beginning to drive. We took on the overwhelming responsibility of maneuvering a vehicle weighing thousands of pounds along the roadway with eagerness and excitement. For some of us, it is time to pass the torch down to our children.
Having a teenager who is about to start driving can seem downright terrifying for parents, let alone their children, who are actually behind the wheel. It is no secret that teen drivers are accident prone. In order to prevent your teen from being involved in an automobile accident, it is crucial for you to educate them about the dangers of the roadways.
Encouraging safe driving habits, even before your teen is ready to take control of the vehicle, ensures they are less likely to fall into the accident-prone category. Following these safe driving tips will help you keep your teen safe on the roads so you can avoid using a Utah personal injury lawyer.
Do Not Use Your Cell Phone While Driving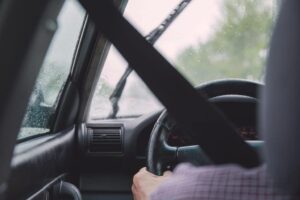 It is crucial to refrain from using your cell phone while driving. Do not text other people, make phone calls, check your email, search for music, browse the internet, or engage in any type of activity on your phone that would take your eyes off the road. Anytime you engage with your cell phone and take your eyes off the road; you are taking your mind off the important task at hand.
Limit The Number Of Distractions Around You
Even if your teen is not texting or talking on the phone, having a cell phone around can still be a distraction. Store away cell phones and other electronics to minimize the urge to use it or look down at it while behind the wheel of the car. Quite often, it is beneficial to set the phone in "driving mode" so text messages and phone calls do not come through.
Do not let your teen drive with a car full of passengers until they are more comfortable behind the wheel. Having several individuals in the car can be extremely distracting and overwhelming for teens new to the roads.
Additionally, keep music levels to a minimum and do not eat while driving. Stay focus and drive safely to avoid causing a car accident.
Encourage Your Teen To Practice Defensive Driving
While behind the wheel of a car, it is crucial for your teen to be aware of all of their surroundings. Teach your teen how to pay attention to what is going on outside of the vehicle, as well as inside. Drivers need to be aware of the vehicles on the road in front of them, to their sides, and behind them at all times. Knowing where vehicles are around you can keep your vehicle safe in the event that another driver on the roadway is not driving safely. This allows your teen to respond accordingly to avoid dangerous situations and accidents.
Drive According To Conditions
Although your teen will learn the rules of the road while taking driver's education, it is crucial to emphasize the importance of driving according to conditions. If there is heavy snow, sleet, or congestion, it is crucial to drive slower to avoid losing control of the vehicle or causing an accident. Even if the posted speed limit is 40 mph, it is crucial to adjust the speed of the vehicle to respond to road and weather conditions. If there is inclement weather outside, be sure to use windshield wipers, headlights, and defrosters, when necessary.
Always Wear A Seatbelt
When your teen enters the vehicle, it is crucial to elaborate on how important it is to wear a seatbelt. Drivers should always put on their seatbelts before starting the vehicles. In addition, every passenger in the vehicle needs to have their seatbelt on before the vehicle moves. Seatbelts are extremely important, especially when vehicles are involved in accidents. Seatbelts can be lifesaving, and they often prevent individuals from sustaining more severe injuries. Putting on a seatbelt every time someone enters the vehicle will establish an excellent, life-saving habit.
Encourage The Use Of Headlights
Even if it isn't dark outside, it is important to get into the practice of turning on the headlights. Headlights help drivers see the roads ahead during various weather and road conditions, helping to create a much safer experience for new drivers. Headlights also help other drivers on the roadway notice your vehicle. Having adequate visibility is important, especially on roadways with a lot of hills and curves, and while driving during night or periods with less visibility.
Following all of these safety tips will ensure your teen stays as safe as possible behind the wheel. Unfortunately, we do not have the ability to control how other drivers on the roadways act. If you or your teen is injured by a negligent driver, it is crucial to contact Siegfried & Jensen as soon as possible. You may be entitled to compensation for your injuries and damages.
A Utah Personal Injury Attorney Can Help You
Being involved in an accident is overwhelming, especially for teen drivers. Accidents can cause great pain, fear, and immense anxiety. If you are ever injured in a car accident caused by another driver's negligence or reckless behavior, it is crucial to contact a personal injury attorney as soon as possible.
At Siegfried & Jensen, we help accident victims recover financial compensation for their injuries and damages like:
Lost wages;
Pain and suffering;
Medical expenses; and
Property loss.
Accident victims should not be forced to bare extensive financial burdens while being forced out of work due to negligent drivers. We believe victims deserve justice and reimbursement. It is crucial that we hold at-fault parties responsible for their actions and help accident victims recover in the best possible way. Siegfried & Jensen works diligently to protect the legal rights of accident victims so they can focus on their recovery. Contact our law firm today at (801) 845-9000 to schedule a free, no-obligation consultation, to see how we can help with your case.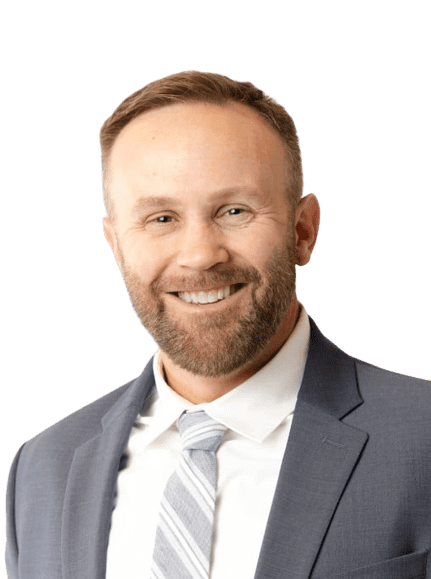 Content checked by personal injury attorney Todd Bradford. I worked for a small law firm in Utah County, where I handled various types of cases. My main focus was personal injury and I decided that is what I enjoyed doing the most. I rejoined Siegfried and Jensen in 2012 where my focus is solely on helping personal injury clients. I take pride in helping personal injury clients and enjoy serving them. If you need an attorney for auto accidents or injuries of any kind in Salt Lake City, UT, Ogden, UT, Spokane, WA, or Boise, ID, contact us.