A published study conducted by the AAA Foundation for Traffic Safety has stated that younger drivers, ages 19 to 24 years old, are likely to partake in risky driving habits.
Younger drivers have less experience behind the wheel of a car, and they often feel as if they already have it down. However, driving is a huge responsibility and should be treated seriously. When you do not practice safe driving habits, you are putting others on the road at risk due to your own negligence. You must always obey posted traffic signs, drive with a clear mind, and focus on the road in order to prevent being involved in an accident with another motorist.
The study was attempting to see if there was a difference in driving practices between various age demographics. AAA researchers evaluated many different generations of drivers to find out their chances of engaging in risky driving behavior that could increase the rate of accidents. The behaviors assessed by the AAA were:
The study found drivers from different generational groups and asked if they had done any of these behaviors in the past month. The results showed that young drivers were much more likely to have had experience committing these dangerous offenses with a significant percentage of young motorists admitting to doing at least one of these actions in the past 30 days.
Ultimately, the study states that 88 percent of young drivers consistently commit these actions and other dangerous driving behaviors regularly behind the wheel of a car.
When you break down the data gathered from the survey, young motorists are seen as nearly twice as likely to partake in dangerous driving behaviors compared to other age groups.

Texting While Driving
Drivers from the ages of 19 to 24 years of age were seen as 1.6 times more likely to admit they read a text message when behind the wheel of a car in the past 80 days. This is 66.1 percent versus 40.2 percent for other age demographics.
Young motorists were seen as almost two times as likely than other drivers to say that they sent a text, message or e-mail while on the road. This is 59.3 percent versus 31.4 percent compared to other age groups.
Texting and other road distractions can potentially put others at risk on the roadway. When your attention and focus are not on the road, you are more likely to be involved in an accident. You should always have your focus on the road in order to protect yourself and other motorists.

Speeding
In the age group of 19 to 24 years old, drivers were seen as 1.4 times as likely to say they have traveled at excessive speeds in the last 30 days. This also includes going 10 miles per hour over the posted speed limit, even in residential-family neighborhoods.
Less than five percent of all surveyed drivers claim that speeding in a school zone is not acceptable as a driver. However, nearly 12 percent of younger drivers claimed that driving over 10 miles per hour more than the posted speed limit in a school zone was perfectly acceptable. This shows how young drivers are more prone to reckless behavior like speeding behind the wheel, possibly endangering school children walking in a school zone.

Running Red-Lights
Overall, the study conducted by AAA revealed that almost 50 percent of drivers in the age range of 19 to 25 years of age admitted to driving through a red light after it had changed. This is when they could have simply stopped at the light, as is the law. This dangerous behavior was not as prevalent among older drivers. Only 36 percent of other age groups admitted to committing this offense.
Young drivers take a lot of blame for the increasingly poor driving displays in the United States. Older generations, such as ages 40 to 59, have said they have also committed similarly poor driving habits.

What Do Young Drivers Think?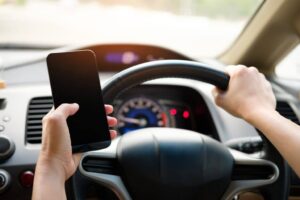 When questioned if they thought their generation had the best motorists, younger drivers were largely self-critical. Only 26 percent believed they could be considered as the best in driving. In the next nearest age demographic, 25 to 39-year-olds, only 34 percent believed that they were the best in driving.
It is the opinion of the AAA that this behavior may have been partially responsible for the increased number of traffic-related fatalities in the United States during 2015 and 2016.
The number of car accident fatalities continues to increase year by year. 2016 saw an eight percent increase just during the first nine months. It is crucial that all motorists practice safe driving habits in order to protect all drivers and passengers on the roadways. If you fail to do so, you are putting others in danger due to your own negligent actions.

Fatal Car Crash Accidents in Utah
People are injured in terrible car accidents every day. Sadly, many of these car accidents are devastating to their victims, sometimes resulting in death. When a victim dies in a car crash, they leave behind families who have to take on the consequences of the accident, forced to pay medical bills, funeral expenses, and deal with a loss of income. In some cases, they can partner with a qualified wrongful death attorney in Utah to protect their legal rights after a crash.
For over 30 years, the experienced car wreck lawyers in Salt Lake City at Siegfried & Jensen have been helping the citizens of Utah get back on their feet after sustaining injuries due to the reckless actions of another driver. We believe in holding the at-fault party liable for their actions and for the harm they did. We have helped countless families win millions in their accident claims. If you have questions, call us today for a free, no-obligation consultation to discuss your case and see what options we have for you.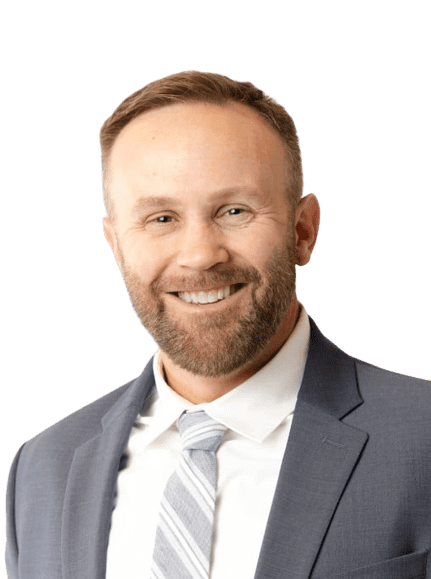 Content checked by personal injury attorney Todd Bradford. I worked for a small law firm in Utah County, where I handled various types of cases. My main focus was personal injury and I decided that is what I enjoyed doing the most. I rejoined Siegfried and Jensen in 2012 where my focus is solely on helping personal injury clients. I take pride in helping personal injury clients and enjoy serving them. If you need an attorney for auto accidents or injuries of any kind in Salt Lake City, UT, Ogden, UT, Spokane, WA, or Boise, ID, contact us.