People who make the choice to send and receive texts messages while they are behind the wheel of a car are 23% more likely to be involved in a traffic accident than those who choose to keep their cell phones out of sight while driving. According to recent cell phone data collection, there were eight trillion text messages sent throughout  2011, and those numbers continue to increase drastically as cell phones continue to add new features and expand their capabilities. With these numbers taken into account, we can safely conclude that, at a minimum, millions of drivers are texting from behind the wheel every day here in Utah.
According to data that was gathered by the National Highway Traffic Safety Administration, the number one cause of distracted driving is the continued use of cell phones while driving in spite of knowing how dangerous it is to do so. Combine that with the various recent technological advances in cell phones, and we can see how they have become an almost inescapable evil to our society as we know it. In the same way that they make several different parts of our modern lives faster, easier, and more convenient, they are, at the same time, becoming an ever-growing menace to the safety of those who travel on Utah's roadways.
It takes an average of three seconds for an accident to happen after a driver becomes distracted. If you or someone you love has been injured in a car accident as the result of someone who chose to be negligent and was texting while they were operating a motor vehicle, you may be eligible to receive financial compensation for most of the damages that you accrued along with your injuries, such as hospital stays, doctor visits, lost time from work, and pain and suffering.
Injury and Accident Statistics
25% of all auto accidents in the United States involve someone using a cell phone while driving

1.6 million accidents every year are caused by a driver's use of a cell phone while behind the wheel

330,000 injuries take place every year because of the use of a cell phone while driving

Texting while behind the wheel is six times more liable to cause an accident than driving while drunk

Using your cell phone in any capacity while you are driving makes you 23 times more likely to get into a car accident

On average, the act of texting while driving takes your eyes off of the road for a full five  seconds

Texting while you are driving increases the amount of time your eyes are not on the road by 400 percent

431,000 people were injured in 2014 due to people driving while they were distracted
Fatality Statistics
Approximately 11 teenagers die every day from car crashes that were the result of someone using their cell phone while behind the wheel

15% of all licensed, teenaged drivers who were involved in fatal traffic accidents in 2013 were using their cell phones when the fatal crash occurred

Roughly 6,000 people die every year from cell phone-related car accidents

21% of teenaged drivers who were involved in fatal car crashes were also using their cell phones when the accident took place

3,179 people were killed due to distracted driving in 2014

Drivers who are in their 20s account for a total of 38% of drivers who were distracted by using their cell phones when a fatal accident took place
Injuries Caused by Texting and Driving
A study that was conducted at the University of Utah demonstrated that a teenage driver who was also using a cell phone has an overall reaction time that is comparable to that of a 70-year-old driver who is paying full attention to the road. Unfortunately, it is fairly customary for people to sustain various injuries after having been involved in a traffic accident that was the result of a motorist of any age texting while driving. These types of car accidents can vary widely in their seriousness. No single scenario, however, should ever be taken lightly. Any person who is involved in a car accident should be examined by a doctor right away for any injuries they may have received, some of which do not become immediately apparent but could take hours or even days before they make themselves known. Some of the more common injuries that go along with texting and driving accidents are:
Concussions

Burns

Broken bones

Lacerations

Spinal cord damage

Psychological damage

Whiplash

Internal bleeding

Traumatic brain injury

Internal organ damage
Everyone who drives a car should be able to agree on the fact that not one of these injuries is worth reading or sending a text over. This is especially true in cases where the injury is life-threatening or fatal. If you have been involved in a car accident as the result of a careless and negligent driver who was texting and driving in the state of Utah, you should contact a qualified car accident attorney to find out if you are eligible to receive financial compensation for any losses and damages that you have suffered as the result of another driver breaking the law.
Enforcement and Penalties
In the state of Utah, the no texting while driving law is considered a primary law. This means that any law enforcement officer who sees a driver committing a violation is allowed to stop the driver without having any other reason for doing so. The consequences of the violation of this law hinge on the circumstances surrounding each individual incident, but generally speaking, the penalty structure is laid out like so:
Standard First Offense – A first-time distracted driving violation is considered a class C misdemeanor and could possibly carry a $100 maximum fine
Repeat Offense and/or Injuries
In the event that a driver has a prior distracted driving charge sometime within the past three years, or the current charge involves a serious bodily injury that was done to another person, the offense then becomes a class B misdemeanor. A conviction on this level can carry with it up to six months in jail and a $1,000 maximum fine
Offenses Involving Deaths
If an instance of driving while distracted has led to the death of another human being, the driver could very well be charged with vehicular homicide, which can be either a second or third-degree felony. Depending on the circumstances surrounding the incident, a conviction f this magnitude carries with it a penalty of up to a 20-year prison sentence and up to $10,000 in fines
In Utah, a judge has the ability to suspend a driver's license for as long as three months for a distracted driving violation, although they are not required to do so. A charge of distracted driving will, however, add 50 points to the offender's driving record. Generally, the accumulation of 200 or more points inside a three-year time period will lead to the suspension of the driver's license.
If you have been injured in a traffic accident at the hands of a driver who was texting behind the wheel, you need to talk to a trained car accident attorney about your case. A car accident attorney will fight to get you the financial compensation that you are entitled to under the law. A skilled attorney will also help you to communicate with the other insurance company involved so that you do not mistakingly accept a lowball offer.
The personal injury attorneys here at Siegfried & Jensen have over thirty years worth of experience in helping victims recover from life-changing auto accidents and making sure that they collect the maximum amount of financial compensation for their losses. Our reputable and dependable Utah car accident attorneys are proud of their winning track records and the legal skill they bring to the table.
If you would be interested in a free consultation with one of our personal injury attorneys regarding your case, then please reach out to us by calling 801-845-9000 today.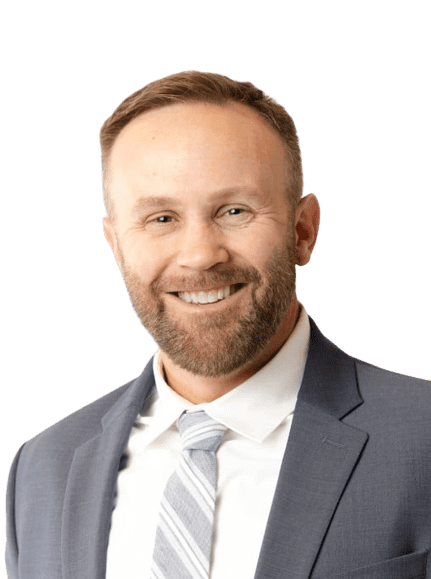 Content checked by personal injury attorney Todd Bradford. I worked for a small law firm in Utah County, where I handled various types of cases. My main focus was personal injury and I decided that is what I enjoyed doing the most. I rejoined Siegfried and Jensen in 2012 where my focus is solely on helping personal injury clients. I take pride in helping personal injury clients and enjoy serving them. If you need an attorney for auto accidents or injuries of any kind in Salt Lake City, UT, Ogden, UT, Spokane, WA, or Boise, ID, contact us.