Each and every single personal injury case is different. There is no one exact way to handle all personal injury claims. They do, however, all tend to follow a similar process. If you keep reading, you will find a general summary of a few of the main steps that are involved in handling a personal injury case.
If you or a family member have been injured due to someone else's negligence and are currently considering taking legal action in order to collect any financial compensation that the state of Utah says you are owed, then it might be helpful for you to know what to expect as you go through your personal injury claim from start to finish.
Consultation With an Attorney
After any car accident, it is important that you seek experienced legal representation so that you may discuss the circumstances of your personal case and receive valid legal advice on what your next steps and your end game should be. You will go over things such as:
Was the other party involved the party deemed to have been negligent?

Is there a valid defendant from whom you are able to seek financial compensation

What is the severity of your injuries? What kind of medical treatment will be required?

What are your expected overall medical costs? What is your expected recovery time?

What, if any, legal options are available to you?
Here at Siegfried & Jensen, we offer a free consultation to go over these matters with you.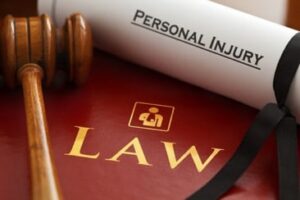 Investigation of Your Case
If you do end up deciding to retain legal counsel, your personal injury attorney will then fully and individually (separate from the police) examine your personal injury claim. This is a detailed process and will include police reports, photographs, studying the scene of the accident, medical records, witness testimony, any other related bills, your earning potential, your employment history, and more.
If he determines that it is needed, your personal injury attorney will also meet with accident reconstruction specialists, medical experts and any other experts in a number of different fields depending on the particular details of your injuries. Your attorney will likely also examine the possible defenses that the opposing party might come up with and determine the liability.
In most cases, your attorney will also want to retrieve the vehicle data from before the crash from your car's black box, if it has one. In many cases, this will provide useful insights as to the car's condition and the condition of the roadway on which the accident occurred. Your personal injury attorney will also be able to access and video surveillance from traffic cameras or nearby stores or houses that may have captured the accident on tape.
Finally, your attorney will also need to contact any witnesses to the accident and obtain their statements. You should be kept up-to-date and informed on the progress of your case at all times.
Demand Package
This part of the legal process involves what is known as a "demand for settlement." This includes a demand letter which is an overview of your case, including any liability and any damages, such as injuries, lost wages, medical bills, loss of the enjoyment of life, pain and suffering, and future medical care. The letter will then be reviewed by the defendant's legal team, whether it is an individual, an insurance company, or a business.
When responding to the demand letter, the defendant will usually either make a counteroffer, reject the demand, or accept it.  The demand letter is the most significant impression you and your personal injury attorney will make on the defendant and his legal team, so creating a high caliber letter is crucial.
Filing the Actual Suit
If it does not appear as though your case is able to be settled up front, then at this point your attorney will work with you on filing a lawsuit seeking compensation for you.
Discovery Phase
Before your trial begins, those on both sides of the lawsuit will gather additional evidence from each other. Each side is then able to review the arguments that are being presented by the other side.
Mediation
At some point during the filing of the lawsuit, a mediator who is usually a current or former judge will oversee what is known as mediation between the two opposing parties. This is an attempt to avoid going to trial. Mediation is a type of informal process in which both of the parties endeavor to come to a mutual agreement on the outcome of the lawsuit. The steps that are taken during mediation can greatly affect the outcome of a case, so it is essential to have a personal injury attorney who is practiced and capable in the art of mediation.
Trial
If the lawsuit still has not been able to be settled in mediation, or determined by the court through a motion, then the next phase of your personal injury case in Utah will be to go to trial.  During the trial, someone will be responsible for deciding the outcome. In most cases, this will be a jury. They will be required to evaluate all of the facts, determine who was at fault for the accident, and perhaps award and financial compensation that they find necessary.
Appeal
Depending on the facts of the case and on what the outcome was, the losing party will most likely appeal the results of the case. The appellate process is very different from the trial process that you just went through. It is usually important to have a well-experienced appellate attorney to assist you through this final part of the claims process in the state of Utah.
If you have been injured in a traffic accident and are considering bringing a lawsuit against the negligent driver, you need to talk to a practiced car accident attorney about your case. A car accident attorney will fight to get you the financial compensation that you are entitled to under the law and to keep your financial obligation to the other drivers involved as low as they possibly can. A good attorney will also help you to communicate with the other attorneys that have been hired by the other people involved and their insurance companies.
The personal injury attorneys here at Siegfried & Jensen have over thirty years worth of experience in helping victims recover from life-changing auto accidents and making sure that they collect the maximum amount of financial compensation for their losses. Our clients are our family and we always do our best to get what is best for you. If you would be interested in a free consultation with one of our personal injury attorneys regarding your case, then please reach out to us by calling 801-598-1218 today.