Personal injury law — also referred to as tort law — gives the injured plaintiff the ability to recover compensation when someone else's negligent actions result in the bodily harm of the injured party. There are many scenarios that could allow someone to levy a personal injury claim against an at-fault party. However, not all of these situations involving an injury will necessarily lead to the liability of the negligent party — also known as the defendant. We are going to discuss some of the more common types of personal injury cases so you can be informed of your legal options in case of sustaining serious injuries in an accident. 
Auto Accident Cases
In the United States, a great majority of personal injury cases are caused to vehicle collisions involving another driver. When someone is injured in an accident, it usually is because a driver isn't following the regulations of the roadway or not driving with reasonable care for others on the road. A reckless driver can often be held financially liable for any injuries that result from a car accident where they are at fault. There are certain exceptions to this fact, such as in Utah, which is a "no-fault" state. This means that drivers are required to collect financial compensation for their medical costs from their own insurance provider when they sustain severe injuries in a car crash. 
Medical Malpractice
Medical malpractice claims can be caused by a doctor or some other health care professional who does not provide their patients with competent care that a similarly-trained reasonable practitioner would have provided. When a patient is harmed resulting from the error of a trusted physician or medical professional, they may be eligible to file a medical malpractice suit against the practitioner or the hospital.
Medical malpractice cases can often be extremely complex cases. This is because there are often many parties involved — the physician, the hospital, the manufacturers of medication, etc. If you find yourself bogged down in the details of a medical malpractice claim, you should consider contacting an experienced Salt Lake City malpractice attorney for guidance. 
Slip-and-Fall Cases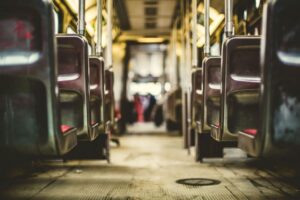 Slip-and-fall claims are also a very common form of personal injury case. There is a legal obligation on part of property owners — or, in certain cases, those who are renting property — to maintain their premises to be reasonably safe and free of hazards for visitors and guests. This is ultimately intended to reduce the chances of those who enter the property of becoming injured in an accident, such as a slip-and-fall.
However, not all injuries that take place on someone's property can result in liability of the property owner. The specific nature of the property owners legal duty may vary depending on certain circumstances and local laws in the municipality where the accident took place.
Many slip-and-fall claims are based on premises liability laws which regulate the responsibility of property owners to others who enter the property. 
Defamation: Libel and Slander
Defamation of the plaintiff's character, either in the form of libel slander, generally refers to the fact that someone can suffer an injury to his or her reputation due to untrue statements that are made about them. The nature of what evidence is needed in these cases largely depends on what type of defamation is being argued by the plaintiff and depending on who the plaintiff is, as well as the forum where the statement was made. In cases involving everyday people, the plaintiff just has to provide evidence that a false and negative statement was made that resulted in actual harm — often in the form of a financial loss — on part of the plaintiff. In cases involving public figures of celebrities, however, the plaintiff will have to provide evidence of "actual malice." This essentially means that he or she has to show that an untrue statement was made with intent or in negligence.
Dog Bites Injuries
In a majority of personal injury cases in Utah, the owners of a dog will be held financially liable for bites and other injury caused by their dog. Utah is a strict liability state, which means that the dog owner will be held responsible for the dog bite damages even if the dog has never previously exhibited aggressive behavior or tendencies of biting others in the past. Because of this, Utah is extremely favorable toward the plaintiff in dog bite cases. In other states, it is required that the plaintiff establish that the owner had knowledge of the dog's aggressive actions. 
Assault, Battery and Other Intentional Torts
Unlike many other kinds of personal injury cases, intentional torts are not resultant of accidents due to negligence or carelessness of another party. They instead involve when someone intently harms or injures another person. In a majority of cases, these cases will also involve criminal lawsuits against the defendant as well. For instance, when someone attacks someone, he or she will likely face criminal charges. On top of this, the victim is able to file a personal injury claim in civil court and attempt to regain compensation for their injuries.
Slip-and-Fall Accidents in Salt Lake City
The Centers for Disease Control and Prevention claims that 19,565 deaths are caused to slip-and-fall injuries each year in the United States. These accidents are also leading cause of hospital visits, accounting for over 21 percent of these visits. The accidents can result in significant injury to the victim. The injured party may be able to partner with an experienced Louisiana slip-and-fall lawyer in order to bring the property owner to justice.
The team of lawyers at Fisher Injury Lawyers has helped our clients recover over $125 million in financial compensation in their own personal injury cases. Property owners who fail to keep their property safe for visitors have a liability to pay for your injuries. If you or a loved one has been injured, contact our offices today at (801) 845-9000 to see how we can help you.