Litigation is a term used to refer to the process of a case going through the civil court system, and the process of litigation can be extremely expensive. Often, a plaintiff will consider the cost of litigation and factor this into their ultimate strategy when determining if he or she should settle a personal injury case. It is a useful tip to consider the costs of the other side as well, such as the insurance provider who is representing the defendant. The expense of litigation is the primary reason that insurance companies decide to settle a credible injury claim out of court, rather than go through the lengthy and costly process of litigation. Let's take a closer look at the details.
Attorney Fees
It should be noted first that there are substantial legal fees that coincide with taking a case to court and fighting it out. This usually goes toward the costs of the attorneys
The Plaintiff's Attorney Fees. The plaintiff's attorney — who is representing the injured party — will usually work on what is called "contingency." This essentially means that he or she will receive a portion of whatever is recovered — or they get nothing if the case isn't successful. This usually means that the plaintiff is not responsible for any upfront cour costs unless he or she wins the case — which will provide for money to pay for these expenses. It is important to remember that a majority of personal injury attorneys will require a higher contingency fee if the case goes through litigation. Usually, a fee agreement between the plaintiff and his or her legal representation would include one contingency percentage — usually around one-third — if the case is settled before trial and a higher percentage — maybe forty percent or more — if the case requires litigation. Even though the bulk of the cost of a personal injury lawyer is contingent on a successful case, it's still expensive for an injured party to fight their case through to trial. A lot of what is recovered will go toward their legal fees.
Legal Fees for the Defense. Insurance providers do not have contingent fee agreements in place. They will pay their defense counsel per hour, racking up the costs as a case proceeds. Insurance companies will usually not in-house counsel during litigation, meaning that they hire outside counsel. Depending on the experience and level of expertise of the attorney, a rate for a personal injury lawyer could range from $140 to $400 per hour. Most trials take at least 50 to 60 hours to be completed — and sometimes much longer. This means legal fees will stack up fairly quickly.
Expert Witness Fees
A second notable expense is expert witness fees. Experts aren't cheap, and some personal injury cases may utilize multiple experts: engineers to testify about car models, accident reconstructionists to testify on the circumstances of an accident, medical professionals to testify about the injured parties treatments, and sometimes even accountants to testify about lost wages or time missed from work. Many experts can earn tens of thousands of dollars for collaborating on just one case.
"Administrative" Fees
Third, there are costs for transcription, copying, messenger, and delivery. Lawsuits require a lot of documents and hiring a court reporter to take testimonies, making copies of transcripts or massive medical reports, and sending documents through high priority delivery can really add up in costs and expenses throughout the litigation process.
Court Filing Fees
Fourth, there will be court and filing fees, including expenses for service processing. These costs may only be tens of dollar each, but throughout the course of a complete trial, this could easily add up to several hundred — and sometimes thousands.
Miscellaneous Expenses
Fifth, there will be other out-of-pocket expenses, like travel costs for lawyers and expert witnesses. If anyone requires transport or board, these costs can add up significantly.
What Is the Final Cost of a Typical Trial?
There is not really a "typical" personal injury trial because the facts and circumstances of each case can vary tremendously, which also affects what is required to defend a given case. However, perhaps more importantly, an inexpensive case can even add up to around $15,000 just involving costs for lawyers, court, transcription, copying, etc. It is easy for more complex cases to rack up to $30,000 or more, and it is not entirely uncommon in larger cases which may involve multiple lawyers and hundreds of attorney hours to cost $100,000 or more.
Cost in Time
The amount of time required to resolve a personal injury case through the court system should be considered. If the plaintiff chooses to take his or her case all the way to court, it could be years before any award is actually paid. Negotiating a settlement before going to trial has the extra benefit of expediting payment for the injured party.
Car Crashes in Salt Lake City
You may think that a car crash is entirely unlikely — until it happens to you or someone you know. There are nearly 6 million car crashes in the United States each year, with 2 million people sustaining permanent injuries in the aftermath of a collision. This adds up to 90 people being injured each and every day across the country. These are significant injuries that can create expensive and unforeseen expenses. These can easily upset your life and provide for extra concerns that distract you from recovering. It is in your favor to contact an experienced Utah personal injury lawyer immediately after a crash to safeguard your legal rights.
At Siegfried & Jensen, we understand that being traumatically injured in a collision is hard enough, without having to worry about taking a claim to court to recover lost damages. Our expert team of attorneys is here to take over the legal aspects of your case so you can concentrate on rehabilitation after a terrible accident. If you or a loved one has been harmed by a reckless driver, contact our law offices today at (801) 845-9000.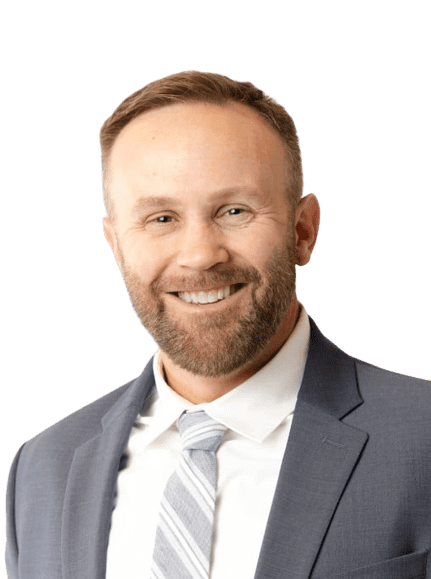 Content checked by personal injury attorney Todd Bradford. I worked for a small law firm in Utah County, where I handled various types of cases. My main focus was personal injury and I decided that is what I enjoyed doing the most. I rejoined Siegfried and Jensen in 2012 where my focus is solely on helping personal injury clients. I take pride in helping personal injury clients and enjoy serving them. If you need an attorney for auto accidents or injuries of any kind in Salt Lake City, UT, Ogden, UT, Spokane, WA, or Boise, ID, contact us.