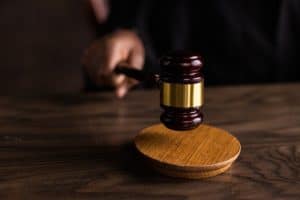 When you sustain injuries in a car crash caused by someone's negligent or wrongful acts, you have every right to sue that person for personal injury. You may, nevertheless, feel hesitant to pursue your legal rights by hiring a personal injury lawyer because you fear having to go to court.
Take a deep breath and relax. Statistics reveal that only 4% of personal injury lawsuits go to court nationwide. The other 96% settle or otherwise resolve before a trial becomes necessary.
Settlement Process
Simply put, settlement is an out-of-court process that resolves your case by giving you a favorable amount of compensation for your injuries. Settlement can take several forms, but its ultimate result depends on the answers to questions such as:
What types of injuries did you sustain?
How serious were they?
How long were you in the hospital?
What hospital treatments and care did you receive?
How long were you off work and losing income while in the hospital and recovering at home?
Will your injuries require continuing rehabilitation, therapy or in-home care?
Will they make it impossible for you to resume your current job?
Did your own negligence contribute to the accident?
If so, by what percentage?
What are the limits of the insurance policy that each at-fault person or entity has?
Straight Settlement
The most well-known form of settlement is negotiation between your attorney and the insurance company or companies representing your accident's at-fault party or parties. This process begins more or less immediately after you hire your personal injury lawyer and can continue for several months depending on the complexity of your case and the negotiation progress being made.
Keep in mind that your lawyer likely will continue to prepare your case for trial while settlement negotiations proceed, and may even file such a suit. Not only does this give him or her a negotiation advantage, signaling to the insurance company or companies that you are serious about pursuing your claim, but it also ensures that you file your lawsuit within the time limit imposed by the statute of limitations.
Also, keep in mind that your lawyer is ethically bound to tell you whenever the insurance company or companies offer a settlement figure and the amount thereof. He or she can also advise you regarding whether to accept this amount or continue with negotiations.
Alternative Dispute Resolution
In addition to straight settlement, the Utah courts have two types of alternative dispute resolution programs: mediation and arbitration. They encourage potential plaintiffs to engage in one of these out-of-court programs whenever it appears that such a program could benefit them.
Both programs offer you considerable flexibility in resolving your dispute with the insurance company or companies representing your potential defendant or defendants. They can also take less time than traditional litigation and therefore save you money.
Mediation
Mediation is a process whereby you meet with the other parties involved in your accident to resolve your differences, guided by an agreed-upon neutral third-party mediator certified by the courts. All meetings are informal, out of court, and completely confidential. You can have your lawyer present with you at these meetings if you so choose, as can the other parties.
Mediation is a collaborative process, meaning that you should not think of the other parties as your adversaries, but rather as parties with differing interests and positions than yours who, nevertheless, are just as committed to a good-faith resolution of the issues as you are.
Mediation meetings generally last for three or four hours, and the process may require several such meetings depending on the complexities of your case and how far apart the parties are when it comes to resolution.
Arbitration
Arbitration is more like an informal trial, overseen by the agreed-upon skilled and approved arbitrator, who acts as judge. Here, you definitely need the services of a lawyer, because all parties can engage in the discovery process and will present evidence at the arbitration hearing. After hearing all this evidence, the arbitrator will review it and make a decision as to how much of an award to grant you.
If you and the other parties agreed that this was to be a non-binding arbitration, you then have the option of accepting the award, thus ending your case, or proceeding to a trial de novo, that is, a full trial of all disputed issues as though the arbitration and its award had never taken place.
Advantages of Alternative Dispute Resolution
ADR has many advantages over traditional litigation, including:
Non-adversarial proceeding
Neutral out-of-court setting
Shorter time expenditure
Confidentiality assurance
Greater flexibility
Less stress
Potentially less cost
ADR does, however, involve expenses. Both mediators and arbitrators set their own fees, which could be anywhere between $30 and $300 per hour depending on their credentials and experience. The good news, however, is that these fees are split equally among you and the other ADR participants. In addition, if you cannot afford to pay your portion of these fees, you can petition the court to waive them. If the court grants your waiver, the Director will appoint a pro bono provider, i.e., one who works for no fee in the interests of public service.
Another thing to keep in mind is that, however advantageous an ADR process may be, there's always the chance that it will fail despite the good-faith intentions of all parties concerned. This is why your wisest course of action is to engage an experienced personal injury lawyer as soon as possible after your accident so that he or she can be on your side from the very beginning, ready to step in whenever necessary.
Choosing Your Attorney
As one of the premier personal injury law firms in Utah, Siegfried and Jensen has been representing injured clients for over 30 years. Our attorneys and other legal professionals know the law inside and out and regularly appear in Utah state and federal courts. To date, we have recovered more than $1.3 billion for our injured clients via favorable settlements or jury awards.
Personal injury law is all we practice, and our auto accident experience is second to none. We have the resources and dedication necessary to do all of the following:
Thoroughly investigate the circumstances of your accident
Determine fault
Handle all insurance company negotiations
Handle all legal work required, including that involved in alternative dispute resolution if you choose to go that route
Take the stress and worry of your financial situation, with its ever increasing medical bills and loss of income, off your shoulders so you can concentrate on recovering from your injuries
Ensure that you file your lawsuit in compliance with Utah's statute of limitations that allows you only four years from the date of your accident in which to bring your lawsuit
Contact Siegfried and Jensen today. We will provide you with a free case evaluation with no obligation on your part. In addition, we will be happy to answer all your questions, including those having to do with alternative dispute resolution, and advise you of your options. Finally, you can rest assured that we never charge you an attorney's fee unless and until we successfully resolve your claim, in which case our fee comes out of your settlement or jury award amount, not your pocket.