The days directly following an accident can be the most crucial for gathering and preserving evidence of what happened leading up to the incident. The same can be said about documenting any sustained injuries. 
Physical Evidence
Determining who is responsible for an accident can sometimes be shown by using pieces of "physical evidence, such as something you can touch or see, instead of merely describing the events that took place. Examples could include a worn or broken staircase that resulted in the plaintiff falling, a dent in a vehicle showing where it was struck, or even a branch that blocked a cyclist's visibility on a bike path.
Physical evidence is also helpful in proving the extent of sustained injuries. For instance, vehicle damage can show the impact of a collision, and ripped clothing can provide evidence of the extent of your harm.
If physical evidence is not adequately preserved or photographs within the days after an accident, it can be lost forever, corroded by weather, destroyed, or even fixed. This means that any physical evidence available — such as your damaged vehicle or bike, ripped clothing, or the malfunctioning product — should be preserved just as it was leading up to the incident. This can later be used to show the insurance provider what happened during the accident.
Police Reports in Cases Involving Car Crash
It is crucial that any serious accident is reported to local police. These officers will file a report, likely becoming a crucial piece of evidence when determining the liability of who is at fault for the collision — even though it is often not admissible during trial.
Photographs and Pictures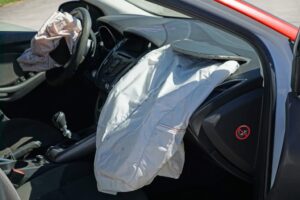 If there is no physical evidence available, or you were just unable to preserve it, the next best alternative is to photograph it. A photograph taken on your phone or a digital camera is better than a Polaroid. They will show greater detail and more accurate conditions of the scene, and these photographs can be more easily shown to the insurance provider. Of course, most cell phones have digital cameras that are more than enough to document evidence — and they are nearly always available at the scene of a crash.
You should take many photos from different angles so you can pick and choose the ones that more clearly show what you are wanting to highlight in your case with the insurance provider. It also may be a helpful option to take some video footage as well.
Always take pictures as soon as you can so that they will most accurately show the condition of evidence immediately following the crash. In order to establish the time when the pictures were taken, you should have a friend observe you while taking the photos and perhaps write a note that will confirm the date they were taken. You should always process photos immediately and make sure there is a time stamp on the photo, the receipt, or the digital file.
You have a legal right to take photos in public spaces, so if your accident took place somewhere that is available to the public, you are allowed to go back and take pictures. However, if the area is closed to the public, you have to receive permission from whoever is in charge — for instance, if you were harmed in a slip and fall at the grocery store, the manager of the store or security personnel on site if can go past any potential barriers. If your request is denied, you should document the date of the accident, the name of the person who denied your request, and the reasons provided for you being unable to take photos. You should then contact the store's insurance adjuster, explain what took place, and demand that permission is granted for you to get the photographs that you need. You should tell the adjuster that it is in "bad faith" to deny access to examine and document the scene of an accident.
Returning to the Scene
If an accident happens somewhere outside of your home, you should return to the scene as soon as you can to gather any evidence and document the conditions you think could have caused or contributed to the incident. You will be surprised to find something that you did not know of at the time of the accident that may help explain what took place. You may find a worn area where you fell or a malfunctioning traffic light. You could also find a potential witness who observed what took place or who have seen similar accidents in the same area.
You should take photos of the crash site from many different angles — especially your perspective leading up to the accident — in order to keep the scene of the crash fresh in your mind. You should document the scene at the same time of day when you were harmed. For car crashes, document the scene the same day of the week to show relevant traffic conditions.
Evidence of Your Sustained Injuries
Pictures of your injuries can help prove the extent of harm. Photos of any bruising, burns, or cuts can help communicate your suffering.
Medical records are crucial when establishing the severity of your injuries — and accordingly, the value of the settlement you should be seeking. The type of medical treatment needed is also important, and it is likely that the defendant will request copies of your medical record. Because of this, it is important that you see a doctor and follow any treatment recommendations — especially expert referrals. 
Motorcycle Crashes in Utah
Motorcycle accidents have a particularly high fatality rate. When a victim dies in an accident, they leave their family to take on the damages associated with the accident. In certain cases, surviving family members can call a Utah wrongful death attorney to hold the at-fault party liable for the crash.
The Salt Lake City motorcycle accident lawyers at Siegfried & Jensen helped victims and their families recover after an accident for over 30 years. If you or a loved one has been injured in a reckless motorcycle crash, contact our offices at (801) 845-9000 today.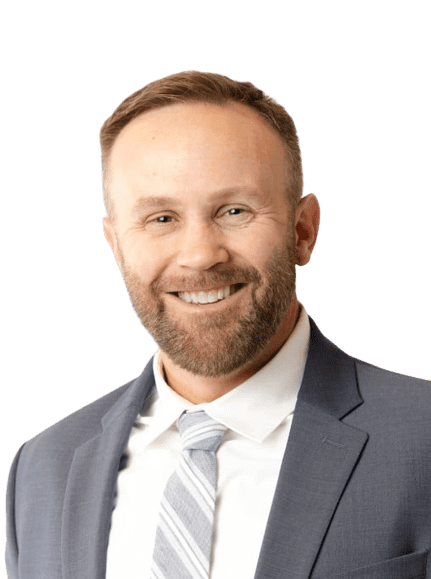 Content checked by personal injury attorney Todd Bradford. I worked for a small law firm in Utah County, where I handled various types of cases. My main focus was personal injury and I decided that is what I enjoyed doing the most. I rejoined Siegfried and Jensen in 2012 where my focus is solely on helping personal injury clients. I take pride in helping personal injury clients and enjoy serving them. If you need an attorney for auto accidents or injuries of any kind in Salt Lake City, UT, Ogden, UT, Spokane, WA, or Boise, ID, contact us.