If you are ever harmed due to another person's negligence, it is imperative for you to seek legal assistance from Siegfried & Jensen as soon as possible. Our team of experienced accident attorneys and personal injury lawyers can help you effectively navigate the complicated legal system and obtain the justice and compensation you deserve.
When it comes to creating a strong case for a personal injury victim, there are several ways in which lawyers go about doing so. One of the most important parts of building and evaluating a personal injury case is deposition. Attorneys at Siegfried & Jensen help guide victims through depositions to better position them for the legal process.
What Is A Deposition?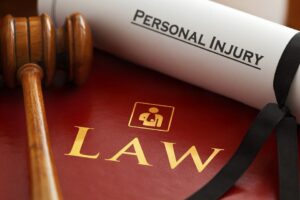 A deposition is an interview with witnesses to the incident that takes place out of court. Witnesses provide sworn testimony, which becomes part of a written transcript. Once transcribed, personal injury attorneys can use the information provided when building the case as well as during the trial itself.
Depositions are conducted by lawyers rather than representatives of the court. These interviews can be conducted in a conference room, at a law office, or in any other location as needed. Sometimes, it can be beneficial for witnesses and lawyers to go back to the scene of the accident to give a more vivid picture of the events.
Why Is Deposition Important?
Depositions Prepare Accident Victims For Trial. Depositions are an essential part of preparing a personal injury case for trial. Witness statements enable lawyers to learn various details about the incident in order to construct the best possible case for the accident victim. Depending on the nature of the witness's testimonies that are gathered, the deposition process could very well lead to an early settlement instead of having to go to trial.
Deposition Establishes Consistency For The Trial. Sworn deposition can be referenced during the trial, which makes it an important tool for ensuring the witness's story is consistent. If there are any inconsistencies within the statement provided by the witness in a deposition and during the trial, they can be pointed out. Being able to reference consistencies from the witness can help to prevent lying and fabrications during a trial.
Depositions Help To Measure The Strength Of A Case. Lawyers are able to determine any potential weaknesses in their case simply by taking witness testimonies. Being able to evaluate the strength of a case or to modify the legal strategy ahead of time can ensure a fair trial occurs and it could even lead to a legal settlement ahead of the trial. Ultimately, personal injury attorneys are able to use witness statements provided in a deposition to determine the consistency and soundness of their case.
Will My Personal Injury Case Go To Trial?
Just because a person files a personal injury case does not necessarily mean they will see the inside of a courtroom. Indeed, there are many personal injury cases that go to trial each year; however, the majority of claims that are filed are settled out of court. Claimants are able to settle their cases through mediation, or a settlement offer may be proposed when a lawyer decides to settle as part of the deposition process. Working with a personal injury attorney will help you best determine if a settlement or a trial is in your best interest.
What Compensation Is Available For Accident Victims?
Individuals who file personal injury lawsuits often do so based on the principle of restitution. This principle is carried out by restoring all that has been lost by the victim. Although there are many physical injuries that cannot be restored, a lot of individuals who are involved in car accidents and incidents caused by negligent parties suffer immense financial losses from their incidents and injuries.
Individuals who file personal injury claims are able to seek two types of compensation. The first type of repayment is for economic damages. These are out of pocket expenses that the insured party and their insurance company have paid for. Economic damages include medical expenses, lost wages, property damage, rental cars, and more.
The second type of damages awarded to victims includes non-economic damages. These damages are awarded to cover the pain and suffering a victim endured due to their injuries. Some injuries are more severe than others, which often means they cause greater pain and suffering to the victim. In certain cases, victims are able to obtain substantially more in pain and suffering damages than economic damages.
Additionally, victims are sometimes able to obtain punitive damages. These damages are often awarded in cases where the at-fault party acted with malice or gross negligence and, as a result, the claimant sustained injuries. These damages are used to punish the at-fault party for their wrongdoing.
Working with a qualified personal injury attorney will ensure you are able to obtain the maximum amount of compensation for your injuries in damages.
A Utah Personal Injury Attorney Can Help You
If you have been injured in an accident caused by a negligent, malice, or reckless party or person, it is imperative to contact a personal injury attorney as soon as possible. You may be entitled to restitution for the injuries and damages you sustained.
For over 30 years, attorneys at Siegfried & Jensen have helped over 35,000 accident victims collect more than $850 million in compensation for their cases. Our team of experienced and reputable attorneys works diligently to ensure each client's rights are protected.
We work on behalf of accident victims to gather documents and evidence, interview witnesses, hire expert witnesses when necessary, and build strong cases that help accident victims earn the greatest possible settlements for which they are entitled.
Individuals are able to rest assured knowing their best interest is protected when they are working with Siegfried & Jensen to handle their personal injury claims. If you were injured due to a negligent or reckless party, contact our law firm at (801) 845-9000 to schedule a free case evaluation as soon as possible. We will explore which legal options are available for your case at one of our conveniently located law offices.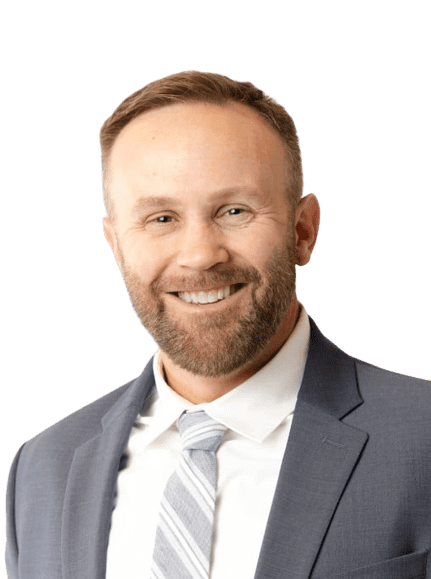 Content checked by personal injury attorney Todd Bradford. I worked for a small law firm in Utah County, where I handled various types of cases. My main focus was personal injury and I decided that is what I enjoyed doing the most. I rejoined Siegfried and Jensen in 2012 where my focus is solely on helping personal injury clients. I take pride in helping personal injury clients and enjoy serving them. If you need an attorney for auto accidents or injuries of any kind in Salt Lake City, UT, Ogden, UT, Spokane, WA, or Boise, ID, contact us.