Every personal injury case is unique because everyone involved and the circumstances of each case. However, the process is fairly consistent. If you have been injured in a collision and are thinking about pursuing a claim at trial, you should first understand how the process works. Your Salt Lake City personal injury lawyer will walk you through each step of the process, but we are going to give you a run-through so you can have a better understanding of what you should expect.
Finding a Personal Injury Attorney
Before a personal injury case can happen, there has to be an accident that resulted in some kind of injury. You have been harmed, tried to work it out with your insurance provider or another party, and you are still not satisfied with the options that you have been given. Choosing a personal injury lawyer seems like a good decision at this point. You should set up an appointment for a consultation, and you need to make sure that you feel comfortable about the person you are going to work with on your case. This will be a lengthy process, but you want to have confidence in your legal representation that will represent you during your trial. 
Investigation of Medical Records
After you have selected a lawyer to represent you, it is time to sit down and talk about the circumstances of your accident and your sustained injuries. Your personal injury lawyer will want to look over all the details of your case in order to determine if there is anything to pursue. They will likely ask a lot of questions in order to better understand exactly what took place and what your side of the story is. Try to answer them as completely as possible and be honest. No lawyer wants to encounter any surprises down the line when they are working on your case. They will likely want to go over your medical records and billing related to the incident. They may also want to take a look at any previous medical records, especially in cases involving an aggravated injury. 
Possible Settlement
The fastest and simplest solution is to not go to trial at all. If you can settle with the other party, you won't have to go to court. This will ultimately save everyone time and money and will offer a faster resolution to your immediate problems. If it is an option, try to pursue a settlement.
It is possible that your lawyer may make a demand to the other lawyer or insurance provider for a settlement offer. This could be unsuccessful, but it is worth a try. Your attorney will base their advice on a settlement over the facts of your individual claim. 
Maximum Medical Improvement
Your lawyer will abstain from filing a lawsuit or demanding a settlement until you have reached maximum medical improvement (MMI). Essentially, this means that you are healthy as you will be, and you no longer require medical treatment. Until you have reached MMI, there is no way of accurately knowing the value of your case. If you still have surgery, treatment, prescriptions, rehab appointments, and lost income expected in the future you, you will likely not get the full worth of what is owed.
Filing a Lawsuit
If the demand for a settlement doesn't work, the next option available is to pursue a lawsuit. This must be filed within a set time period, referred to in the legal world as the "statute of limitations." If you file too late, your case will be dismissed by the courts. This is why it is crucial to contact a Utah personal injury attorney as soon as you can after an accident.
The pre-trial process can often take one to two years to finish before even going to trial. Papers have to be served to the defendant to inform them about the case, giving them a specific court date. There could be motions filed in order to dismiss all or part of the lawsuit. All of these steps take time.
Discovery and Finding the Facts
After the lawsuit is in progress, it is then time to get the facts. Each involved side — the plaintiff and the defendant — will investigate the legal claim and any potential defenses. The legal representation of both sides will ask questions, request certain documents, and take testimony from any witnesses. This can take anywhere from six months to a year.
Settlement, Mediation, or Trial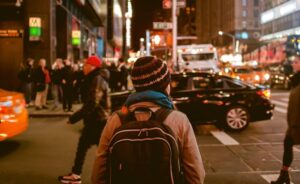 During the legal process, it is common that lawyers will discuss the possibility of settlement. This means that you will not have to go trial and you will get compensation sooner, rather than later. You could also undergo mediation. A third-party mediator will help both sides and their attorneys work toward a settlement that can be agreed upon. If this fails, you can go to trial.
The process of a trial is not usually as exciting as it is portrayed in movies or T.V. Each case will follow a regular order:
Jury selection;

Opening arguments;

Witness testimony;

Closing arguments; and

Verdict.
Your trial could possibly take a day, a week, or even longer. Trials are often re-scheduled before the jury selection process happens. This is very normal and has nothing to do with the circumstances of your case. Do not worry. However, stay patient. The verdict is when you will discover if the jury agreed with your position or not and if you deserve to regain lost compensation. 
Car Crashes in Salt Lake City
Car accidents happen all the time, with nearly 9 million taking place each year in the United States. These accidents result in 3 million people being injured, and 2 million of these victims suffer permanent injuries as a result. These injuries can cause ongoing medical treatment, and injured parties are often unable to return to work while they recover from an accident, resulting in a significant loss of income.
The team of expert Utah car crash attorneys at Siegfried & Jensen has a proven track record helping the people of Utah recover after a collision. We have won over $850 million for our clients, and our firm boasts a 97 percent success rate. Call us today at 801-845-9000 if you or a loved one has been injured by a reckless driver.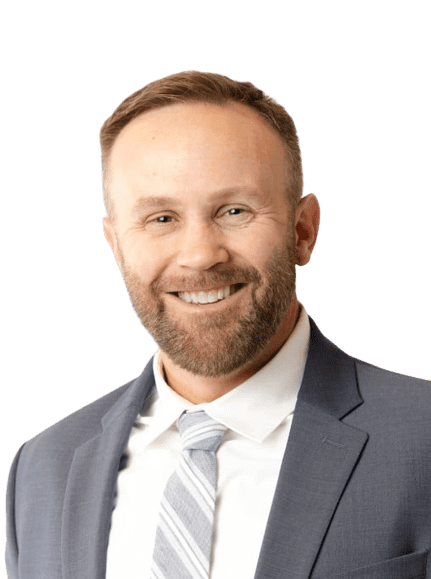 Content checked by personal injury attorney Todd Bradford. I worked for a small law firm in Utah County, where I handled various types of cases. My main focus was personal injury and I decided that is what I enjoyed doing the most. I rejoined Siegfried and Jensen in 2012 where my focus is solely on helping personal injury clients. I take pride in helping personal injury clients and enjoy serving them. If you need an attorney for auto accidents or injuries of any kind in Salt Lake City, UT, Ogden, UT, Spokane, WA, or Boise, ID, contact us.