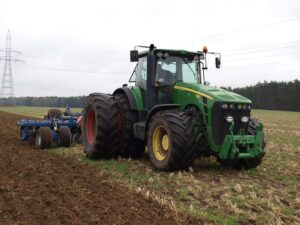 When an employee is injured in the state of Utah, they are usually covered by the employer's workers' compensation benefits. However, workers' comp may not always be able to reimburse the full amount of compensation needed to pay for the employee's medical costs, lost income, and other damages related to the injury.
In certain professional fields, injuries are more common than others. You need to be prepared in the event you are injured on the job, whether it is due to conditions in the workplace or insufficient training procedures in place at the company. The family members of an injured worker can find themselves in a dangerous financial situation very easily after an accident. With the help of a top Salt Lake City workers' compensation attorney, you can have the legal help necessary to receive additional benefits following an on-the-job accident.
After being injured in a worksite accident, there are some significant hardships for the victim. These include drastically expensive medical costs, weeks or months of lost income, and unimaginable pain and suffering.
Even if the on-the-job injury at your place of work is or is not catastrophic, permanently disabling, or deadly, it will still likely be a fairly complicated legal process when attempting to regain lost compensation.
There are over 180 federal laws that regulate activities and accidents in the workplace which are enforced solely by the U.S. Department of Labor. This is not even taking into consideration the large number of state and local laws that are enforced by local government agencies.
This is another reason why you should consult with a Utah accident lawyer after being injured on the job. Despite what rules and regulations that are in place from the federal and state government, it is ultimately up to the employer and the workers themselves to prevent accidents and injuries from happening on the job on a daily basis.
It is the obligation and responsibility of everyone at work to prevent dangerous accidents and their related injuries. This all starts with adequate training procedures, the correct safety equipment, and a secure and well-maintained job environment.

What Are My Options?
Injuries happen all the time on the job, and it could happen at your place of work next. It is true that all employees face some degree of risk, those who are statistically at a higher risk of being involved in an on-the-job accident are truck drivers, roofers, agricultural workers, and employees in the construction industry. An accident can happen in many ways, and the reasons for these incidents are equally varied. Workers' compensation can help to offset some of the costs incurred due to the injury, but you may find that these benefits fall short of offering you the full protection you need after an injury. You may find yourself wondering what you can do in this case and what options are available to you.
When the reckless actions of an employer cause you to be injured on the job, workers' compensation benefits kick in to cover your resulting damages after the accident. These can include lost income, mental anguish, and possibly physical therapy depending on the severity of your injuries. There is always an option to discuss your case with an experienced workers' compensation lawyer, but some employees think that there are no other options available to them outside of workers' comp.
In some cases, a third-party can be held liable for the bodily damage incurred from a workplace accident. Then the employer and employee can file a lawsuit against the responsible third-party. If the court rules favorably for the employee, it is possible to be reimbursed for losses that may not have been covered when only utilizing benefits provided from workers' compensation. Some losses can include:
Permanent disability or disfigurement;

Loss of enjoyment of life.
A workers' compensation claim may help initially, but in many cases, it is not enough to cover the full extent of damages experienced in the accident. Sometimes, it is necessary to file a third-party personal injury claim in order to regain the full amount for your damages.
There is a possibility that someone other than the employer hares some of the liability for the workplace accident, whether it be a sub-contractor, a property owner, or the manufacturer of machinery. In these cases, the injury victim would be eligible to file a third-party personal injury claim with the assistance of a Salt Lake City workplace accident attorney.
How Is a Third-Party Lawsuit Different?
Workers' compensation is provided through the employer, who sets a limit on the available coverage given to employees when they are injured. When you file a lawsuit against a liable third-party, there are no set limits that can put a cap on your final compensation. If your lawyer can provide evidence that the third-party who is responsible for the injury acted negligently, you have a good chance of getting the full compensation you need for your damages and lost wages.
On-the-Job Accidents in Salt Lake City
It is easy to think that a workplace accident won't happen to you. However, if you work within certain industries, you are more prone to being injured on the job. You will likely be left unable to work, lacking the income you need to support yourself and your family. Depending on the severity of the injuries you sustain, you could be unable to return to work completely, putting you in a terrible situation. When workers' compensation is not enough, you can hold a third-party accountable for their role in the accident and receive the full compensation you need after a workplace injury.
The skilled team of Utah personal injury lawyers at Siegfried & Jensen have been helping the people of Utah receive the settlements they need to cover damages stemming from a workplace injury, and we hope to help many more victims with their personal injury lawsuits to gain well-deserved justice after an accident. If you or a loved one has been harmed in a workplace accident and workers' comp is not enough, contact our law offices today at (801) 845-9000 to see how our legal professionals can help you and your family.