Laws that govern semi-truck accidents vary from those regarding other types of automobile accidents simply because of the size and capacity for the damage these vehicles present. When you add in factors like irresponsible drivers, lack of preparation, and failure to follow proper protocols, the capacity for damage is increased even more-so.
The fact that a fully loaded semi-truck can weigh over 80,000 pounds means they are fully capable of creating catastrophic damage during accidents. If you are injured, or a loved one is killed, in a semi-truck accident, it is crucial to contact Siegfried & Jensen as soon as possible. You may be entitled to remuneration for lost wages, medical bills, and other settlements.
Receiving Full And Fair Compensation For Your Injuries
Being involved in an automobile accident means you may be able to recover compensation for injuries and damages you sustained. Because at-fault semi-truck drivers are often required to carry a higher rate of insurance, they have more money that is accessible for damages to the aggrieved.
A truck accident lawyer from Siegfried & Jensen will make sure you are fully recompensed for your injuries. We help accident victims recover reparations for their physical pain, emotional suffering, lost wages, loss of enjoyment of life, and numerous other issues that arise in the aftermath of a truck accident.
Siegfried & Jensen has helped over 35,000 personal injury victims recover over $850 million for their claims. We are here to help make sure you receive the compensation you deserve.
Recoverable Damages In A Truck Accident
Some of the damages we help victims obtain repayment for include:
Lost Wages: Truck-accident victims are often forced out of work to deal with their injuries. Regardless of whether lost wages occur temporarily or permanently, Siegfried & Jensen helps claimants recover remuneration for their lost wages. In cases where victims are forced out of work indefinitely, we hire financial experts to calculate the lifetime of earnings each victim is losing out on in order to recover the maximum amount possible.
Medical Expenses: Semi-truck accidents often result in catastrophic injuries. For this reason, victims are often required to receive extensive medical treatment. They may have to go to the emergency room, undergo testing, go through multiple surgeries, attend follow up appointments, and even partake in months of therapy to care for their injuries. Victims are able to earn reimbursement to cover all past, current, and future medical expenses related to their injuries.
Pain and Suffering: Semi-truck accidents are entitled to receive restitution for their pain and suffering from the accident. This award covers both physical pain and emotional suffering. It is pretty difficult to put a price on the amount of a person's suffering. For this reason, it helps to work with an experienced attorney who can adequately present to the court the extent of your suffering. This award is based on the impact injuries have on a person's life and how much emotional trauma results from dealing with the pain and change in lifestyle.
Loss Of Consortium: In addition to recovering compensation for the accident victim's suffering, Utah allows claimants to recover compensation for their spouse and children's suffering as well. These awards can be obtained for loss of life enjoyment and the relationship changes forced upon families. Quite often, accident victims are unable to perform tasks or enjoy outings with their families because of the restrictions they now face. The courts recognize the impact truck accidents can have on everyone.
Property Damage: Being involved in an accident with a semi-truck most likely results in the complete loss of a vehicle. Semi-truck accident victims are able to earn repayment to cover repairs of their vehicle or to replace vehicles that are beyond repairable. In some cases, accident victims are able to receive reimbursement for personal valuables they had on them at the time of the accident. It is crucial to work with a truck accident attorney to ensure you recover the maximum amount of compensation for which you are entitled.
Mental Anguish: Accident victims who are forced to deal with life-altering injuries from their accidents often suffer severe mental turmoil. Being in constant pain and have limited function can take a serious mental toll on a person. Injured victims are more likely to suffer from distress, anxiety, and feelings of hopelessness as a result of their injuries.
Punitive Damages: In cases where semi-truck drivers cause accidents due to extremely negligent behavior, accident victims may be able to recover punitive damages. These damages do not have to compensate a victim for any specific loss. Instead, they are awarded as a punishment toward the negligent driver, and as a method of deterring others from making the same mistakes.
Beyond Physical Injuries And Mental Suffering
Many problems can arise because of a truck accident, which victims should not be forced to deal with alone. It is critical for an accident investigation to take place in order to determine the specific cause of an accident.
There are some instances where accidents are determined to be caused by drivers or companies acting in bad faith. In these cases, accident victims can recover punitive damages. In some cases, drivers can be charged criminally for their actions. A criminal conviction does not have any impact on an accident victim's ability to recover compensation for their injuries or damages in civil court.
Hiring A Utah Semi-Truck Accident Attorney To Help With Your Claim
In determining a fair and full amount of compensation, the courts often take into consideration:
The severity of the injuries;
The impact the injuries have on a victim's life; and/or
The inability of the victim to return to work.
If you were injured in a semi-truck accident, it is crucial to contact Siegfried & Jensen at (801) 845-9000 as soon as possible to schedule a free consultation. We work diligently to help semi-truck accident victims recover the full and fair amount of compensation they are entitled to for their injuries and to receive the justice they deserve.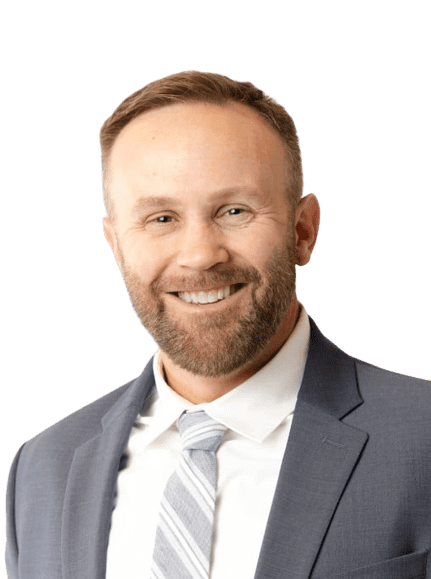 Content checked by personal injury attorney Todd Bradford. I worked for a small law firm in Utah County, where I handled various types of cases. My main focus was personal injury and I decided that is what I enjoyed doing the most. I rejoined Siegfried and Jensen in 2012 where my focus is solely on helping personal injury clients. I take pride in helping personal injury clients and enjoy serving them. If you need an attorney for auto accidents or injuries of any kind in Salt Lake City, UT, Ogden, UT, Spokane, WA, or Boise, ID, contact us.