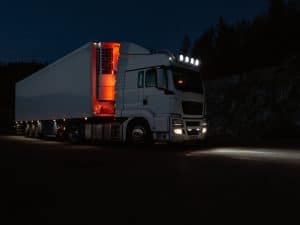 A person is injured in a vehicle accident every 20 minutes in Utah. Some of the most serious accidents occur when semi-trucks and passenger vehicles collide. In many cases, a trucker or another party within the trucking industry failed to take necessary precautions to protect other drivers on roadways. The injuries people suffer as a result are frequently life-changing and debilitating. You may question whether getting legal help is necessary in the aftermath of a crash. Insurance companies will be quick to convince you otherwise.
It is understandable to be confused and concerned about what to do after a truck accident, especially when injuries, expenses, and income loss upend your life. Speaking with a lawyer about your situation is an important decision. The firm of Siegfried and Jensen is here for you and ready to protect your rights.
How Does a Truck Accident Lawyer Help With Your Claim?
A truck accident attorney plays many critical roles when handling issues after an accident. Crash victims need support as they wade through the legal concerns that accompany serious injuries. They also need skilled representation to hold responsible parties accountable for negligent actions. A practiced personal injury lawyer is prepared to manage the countless tasks that surface in these cases. These are reasons to work with a lawyer.
Answers Your Important Questions 
Being in a truck accident is like walking into an uncharted landscape. Without a proper plan, the pitfalls are many. Insurance companies don't make matters any easier by applying consistent pressure. The whole situation can swiftly feel as if it's out of control, as questions about what to do and what the future will hold come in a rush.
An attorney is your advocate in this situation. A skilled truck accident lawyer that handles personal injury cases understands what you're going through and provides an objective assessment of your legal prospects going forward. The stress relief for a victim who decides to seek a case review is often immediate. You can freely inquire about your circumstances and receive professional and caring counsel. Our mission is to fight for the best outcomes for clients.
Knows How Complex Truck Accident Claims Work
Truck accidents are among the most complex legal cases lawyers take on. The trucking industry is a vast and complicated network. Federal, state and local laws regulate it, and the industry involves a variety of actors:
Truckers
Carriers
Vendors
Manufacturers
All of these parties play a part in the safe transportation of goods across states. If you get hit by a trucker, multiple parties could be responsible for the accident. An attorney conducts a thorough investigation to reach an accurate conclusion about the event. Thus, having an experienced legal professional on your side is essential to developing your case. You benefit from the sharp insights an attorney puts forward.
Handles Exchanges With Insurance Companies
Interactions with insurance companies are notoriously convoluted, even when fault is apparent. Truck accident cases can require much more mining for evidence to determine who is at fault. Your case may require an accident reconstruction specialist or other experts to validate your side of the event. Insurance company negotiations need strong facts to support your claim for damages.
Attorneys enter these discussions focused and prepared for what comes. Part of an experienced injury attorney's skill set is knowing the fundamentals for successful negotiations.
Allows You To Focus on Healing
If you suffer serious injury from a truck accident, you need time to heal and concentrate on putting your life back together. Trying to handle a truck accident case on your own is nearly impossible. Legal knowledge aside, the sheer demands of cases of these proportions are far too demanding for one person. Most firms have teams supporting an attorney's quest to get you compensation and manage the many issues related to your case.
Healing time is critical to your case for another reason. Understanding the extent and permanency of your injuries is necessary to calculate damages in your case. Determining your expenses and losses means your lawyer has the information to seek a full and fair settlement.
Establishes Who Is At Fault for Your Injuries
Proving fault in a personal injury claim is paramount for a case can proceed. While some injury cases can be settled with an insurance company without issue, truck accident complexities often necessitate filing a personal injury lawsuit. Four elements must be met:
Duty of care
Breach of duty
Damages
Causation
An attorney determines if the facts of an accident fall within these parameters before pursuing a case. It is important to have a case review to see where your stand. An attorney can uncover many hidden details that make a difference, even given circumstances where you are partially at fault.
Holds Negligent Parties Accountable
Under Utah law, accountability for injuries is a serious matter in accidents. You deserve compensation for your losses due to another party's carelessness toward your safety and well-being. Furthermore, if truck drivers or companies within the trucking industry are not held responsible for their negligence, continued breaches could hurt other persons. We fight for a just resolution.
Keeps the Damage Recovery Process Moving Forward
Truck accident cases can get bogged down in the legal mire, particularly if more than one party is at fault for your injuries. An attorney knows how to keep a case moving forward. Delays and fruitless arguments and motions are common tactics. Monitoring your case consistently and pushing back on unproductive demands is essential.
Encourages You Not To Lose Sight of Legal Objectives
A big hurdle for clients in truck accident cases is deciding to continue with a case after months have passed. Truck accident claims can be drawn out by many factors while working toward a settlement. Moreover, there are no guarantees of a specific outcome.
However, a lawyer takes your case with clear objectives in mind. It is essential to trust the attorney you hire and stay the course. You are counseled throughout the process on how your case evolves and advised when a fair settlement is offered.
How Much Does It Cost To Hire a Personal Injury Attorney?
Most personal injury law firms represent clients on a contingency fee basis, which means firms don't get paid unless cases are settled or won. A firm takes a percentage of what is recovered, so clients don't pay any fees out of pocket. This is a considerable aid to victims already under mounting financial pressure after a truck accident. Moreover, clients who hire attorneys have the potential for substantial recoveries over persons who accept initial offers from insurance companies.
Get a Utah Truck Accident Lawyer Who Fights for You
At Siegfried and Jensen, we understand how difficult life can become after a truck accident changes everything. Routine activities may be insurmountable obstacles for you. This may include enjoying family activities, going to work, or spending time with friends. All parties whose negligent actions or inactions in a truck accident caused you harm need to be held responsible for your current and future losses. You need a lawyer to protect your interests.
Most truck accident claims settle outside of court, and our attorneys know how to resolve these cases. When insurance companies don't play ball, we don't hesitate to pursue litigation. Contact us for a case review. Getting started today is a step toward a better tomorrow.