In civil cases, damages are a monitory allotment awarded to a plaintiff. They are given to the plaintiff in claims where the defendant has been found to be negligent for an incident that occurred and caused harm to the claimant. In personal injury cases, victims are awarded damages to cover a variety of financial damages the claimant sustained on behalf of the defendant's wrongdoings.
Compensatory damages are essential following a personal injury accident. These awards often help victims cover the losses they sustain from the accident. There are various damages a victim can recover in a personal injury case.
In order to obtain compensatory damages in Utah, a claimant must prove the defendant liable for the accident and resulting injuries. Working with a personal injury attorney will ensure your best chances of obtaining compensation for damages and injuries.
Attorneys at Siegfried & Jensen work diligently to protect our client's best interest. We understand the difficulties accident victims face during their recoveries, both physically and financially. For this reason, we work to ensure victims obtain a full and fair amount of remuneration for their injuries.
Types Of Legal Damages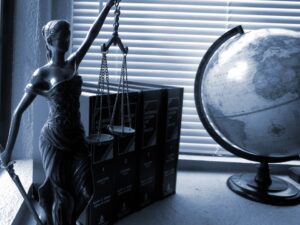 It is critical to understand that there are two types of damages that can be awarded in Utah courts to accident victims. The first type is referred to as "compensatory damages," which are awarded to cover material and financial losses resulted from the accident. The second type of damages awarded are "punitive damages." These damages are intended to punish the negligent party for their actions. These awards are not linked to any particular loss, but, rather, are determined by the nature of the incident.
Compensatory Damages In a Personal Injury Case
Accident victims are awarded various compensatory damages to cover various damages sustained in their accidents. Some of the most common awards for compensatory damages include:
Compensatory Damages In Wrongful Death Cases
In cases of wrongful death, surviving family members are able to request compensation for the areas provided in personal injury cases, as well as other damages. Some damages awarded in wrongful death cases include:
Loss Of Consortium: In cases where a victim dies as the result of their injuries, surviving family members are able to request restitution for loss of consortium in their legal claims. These damages are awarded due to loss of companionship to spouses and loss of parental guidance for children.
End Of Life Arrangements: Claimants are able to receive repayment for funeral and burial expenses for the deceased.
Emotional Pain And Suffering: The surviving family members are able to obtain remuneration for the emotional trauma they experience as a result of dealing with the tragic loss. These can include costs for counseling and other
How Are Compensatory Damages Calculated
It is critical to keep thorough records of all of the costs associated with the incident. In order to calculate damages, lawyers use bills, receipts, and invoices related to the various losses associated with the incident. Calculating future wages is a process that requires accurate estimations with inflations. These calculations often take in a person's level of education, the field of employment, and their potential for advancements in their career. Working with an experienced and reputable attorney will ensure you are able to earn the largest-possible indemnity for damages in your case.
A Utah Personal Injury Attorney Can Help You
If you are injured in a car accident, it is crucial for you to contact an experienced attorney as soon as possible to protect your legal rights. You have a limited time in which you can file a personal injury claim. Working with an attorney from Siegfried & Jensen will ensure your claim is filed correctly within the statute of limitations.
Attorneys at Siegfried & Jensen have helped over 35,000 accident victims obtain over $850 million for their injuries. For the past 30 years, we have worked diligently to ensure victims obtain the compensation and justice they deserve for their injuries and damages in Utah.
Contact our law office today at (801) 845-9000 to schedule a free case evaluation. We will review the unique circumstances of your case to determine which legal route is best. We will work diligently to ensure you obtain full and fair remuneration quickly through aggressive negotiation and establishing a solid argument on your behalf. Best of all, you will be able to focus on your recovery knowing your best interest is protected by us.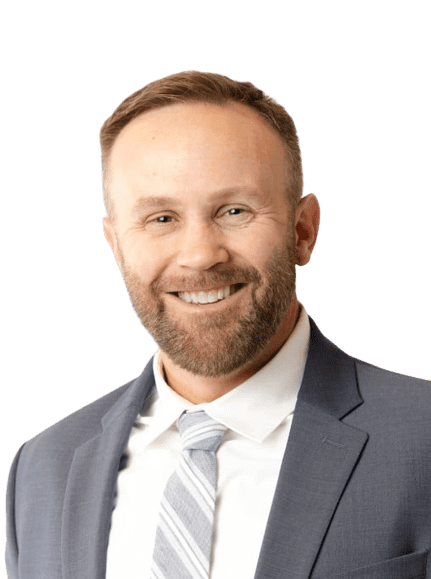 Content checked by personal injury attorney Todd Bradford. I worked for a small law firm in Utah County, where I handled various types of cases. My main focus was personal injury and I decided that is what I enjoyed doing the most. I rejoined Siegfried and Jensen in 2012 where my focus is solely on helping personal injury clients. I take pride in helping personal injury clients and enjoy serving them. If you need an attorney for auto accidents or injuries of any kind in Salt Lake City, UT, Ogden, UT, Spokane, WA, or Boise, ID, contact us.