You can generally define a hit-and-run as being involved in a car crash (as either a pedestrian, another vehicle, or a stationary object) followed by fleeing the scene without allowing time to identify yourself or provide help to those who may need after the fact. Some states also use the phrase "hit-and-run" when discussing a collision with an animal of some kind.
In a lot of states, there isn't a requirement that the collision causes an accident. The act of a hit-and-run is simply when you leave the scene after the incident. If you are forced to leave the scene in order to get emergency help, such as going to a hill to get phone signal, many states would not consider that as a hit-and-run event. If you return as soon as you are finished, you should be okay.
A majority of states do not maintain that a hit-and-run take place on a public road or a highway. Hit-and-runs can also relate to parking lot collisions as well. An example is if you back into a car located in a lot without leaving a note with a way to contact you. Many states would define this as a hit-and-run.
What Are the Penalties for Leaving the Scene of a Hit-and-Run?
State's have various criminal penalties for hit-and-run crashes. Some states may classify the penalty as a felony, and others may classify it as a misdemeanor depending on the circumstances of the hit-and-run. A felony hit-and-run is usually defined as leaving the scene of a crash when there is an injury to an involved party. This is the case whether the injured individual is a pedestrian or a motor vehicle passenger.
There can be severe penalties for a felony hit-and-run. Many states will require you pay fines that are between $5,000 and $20,000. There is also a real chance of being incarcerated as a punishment. Depending on the extent of the resulting injuries and the nature of the incident, some states require that a felony hit-and-run be punished by 15 years in prison.
Keep in mind that a hit-and-run can be seen as a misdemeanor as well. While the term itself may seem to be a pretty minor concern to some, in many states misdemeanors are still punishable by a notable fine of at most $5,000 as well as a year in jail.
What About Administrative Penalties?
There are more than just criminal penalties for hit-and-run accidents. Nearly every state has some sort of administrative penalty that affects your driver's license status. The state's department of motor vehicles (DMV) often imposes this penalty.
Regardless if the hit-and-run considered a felony or misdemeanor, the conviction often has the repercussion of an automatic suspension of the at-fault party's driver's license for a period of time, usually at six months. In other states, the process can be for as long as three years. This depends on which state you live in or the circumstances of the vehicle crash. The penalty for the hit-and-run could potentially include a lifetime suspension of your license to drive. All these administrative penalties are just a small part of the overall punishment that could be imposed after a hit-and-run incident. You should be aware of what can happen if you are involved in a hit-and-run in order to protect your rights after a crash.
What About the Civil Penalties?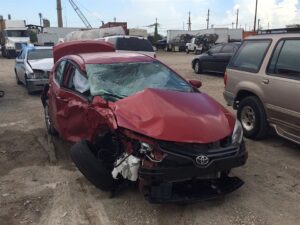 If you were the at-fault driver who caused the accident, the other person involved in the accident could potentially file suit against to recover damages sustained in the event. This suit would likely ask for some type of financial compensation for damages such as lost income, medical costs, or property damage.
It goes without saying that this type of suit would be likely to occur even if you were not involved in a hit-and-run at an accident if you are labeled as responsible for the crash. If you are at-fault for a hit-and-run as well as having caused the crash, it is likely that the court will require you to play an increased amount in financial damages. Some states refer to these as "treble damages." This essentially means that damages which are awarded to the plaintiff become tripled in order to provide for greater punishment for bad behavior on part of the defendant.
An example is if a civil suit jury is to award the plaintiff $10,000 in financial damages, the judge will then set the final amount at $30,000 due to the fact a hit-and-run is seen as a very reckless action without just cause. Many times, treble damages such as these are not covered under a normal auto insurance policy. Simply put, this means you will have to pay for these costs out of your own money.
Hit-and-Run Crashes in Sale Lake City
Hit-and-runs are a very common facet of traffic accidents. 11 percent of all accidents involved in a policy report were related to hit-and-run collisions where someone left the scene of the crash.
In the state of Utah, a motor vehicle accident is seen every 10 minutes.
The firm of Siegfried & Jensen has been active in helping the citizens of Utah for many years now. The purpose of the firm is to provide help for those who have been recently harmed in some kind of traffic accident or collision. It is important for us to hold at-fault parties accountable for their actions in order to provide for the safety of local communities in the Salt Lake City area.
Our firm has an impressive background in helping our clients. We have helped to recover over $850 million in compensation for our clients who needed it to pay for their injuries.
It may not always be feasible to file suit against someone who harmed you due to their own negligence. But sometimes it can mean the difference between paying for your injury costs and going bankrupt. If you have been harmed as the result of another driver's carelessness, please call us at (801) 845-9000 to talk with a Utah car wreck attorney.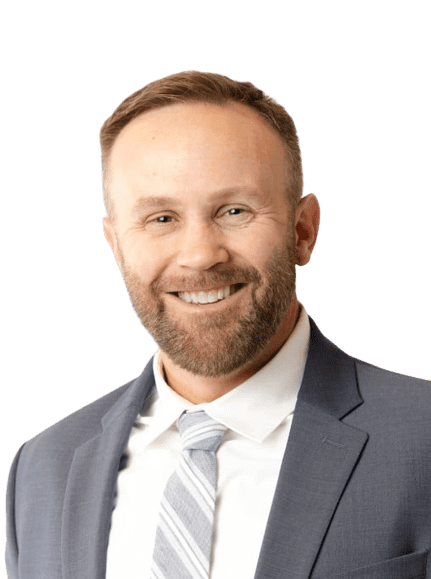 Content checked by personal injury attorney Todd Bradford. I worked for a small law firm in Utah County, where I handled various types of cases. My main focus was personal injury and I decided that is what I enjoyed doing the most. I rejoined Siegfried and Jensen in 2012 where my focus is solely on helping personal injury clients. I take pride in helping personal injury clients and enjoy serving them. If you need an attorney for auto accidents or injuries of any kind in Salt Lake City, UT, Ogden, UT, Spokane, WA, or Boise, ID, contact us.