If you are harmed in a crash and do not have any health insurance coverage, you will likely be concerned with how you are going to cover the costs of your medical treatments. You may be able to receive compensation for your medical costs and other damages after finally settling your personal injury lawsuit, but this could take months to weeks, and your medical expenses will need to be covered immediately.
You may be wondering why the person who is at fault for the crash — or their insurance provider — is not able to cover your bills. The simple answer is, for better or for worse, if you are involved in an accident, you are largely responsible for covering your medical costs as you take them on. Even if the person who injured you is obviously responsible, the law does not automatically require that they cover your medical expenses as they are incurred.
It is only required under the law that, in the event that the other person is liable, he or she has to cover your damages after the lawsuit is resolved. However, depending on the circumstances, or if you have no health insurance after being involved in a crash, you may be able to utilize one or more of the following methods to relieve a few your medical expenses:
No fault car insurance;

The medical policy coverage of the negligent party;

Medicaid; and

Arranging a payment plan with your health care providers. 
We are going to examine some of these options a bit closer in the following sections. 
No-Fault Insurance
No-fault car insurance exists in the state of Utah. This means that the company that provides your auto insurance policy will cover some or all of your medical expenses and lost wages if you are injured in a car crash, despite who is liable for the incident.
When you file a claim using no-fault insurance, it is usually referred to as a Personal Injury Protection (PIP) claim. There is sometimes a limit set on the amount of medical expenses that can be covered under an existing plan. If you are involved in a car crash in the state of Utah, you should contact an auto accident attorney in order to know exactly what your rights are concerning the legal stipulations of your claim. 
Medical Payment Policy Coverage
Certain car and property insurance policies will include what is referred to as medical payment coverage — abbreviated to "med pay" coverage. Med pay coverage will pay for the costs of the medical expenses of the injured party involved in an accident that was caused by the insured party, up to the insured individual's "med pay" policy limit. This is often less than $10,000.
After your expenses exceed the policy limits of "med pay," you will then be responsible for covering the remaining amount. This means that if you are involved in an accident or fall on someone else's property, you should find out if the at-fault party has any sort of "med pay" coverage available. If there is med pay coverage available, then the insurance provider of the at-fault party will at least partially cover some of your medical expenses.
Medicaid
The federal health insurance program Medicaid provides health insurance to those who are low-income through state agencies. It should be noted that the federal government does not directly provide health insurance to citizens. Funds are allocated to states which then run the health insurance programs directly.
If you are involved in an accident and lose your access to health insurance and your job due to the incident, you could potentially qualify for Medicaid. Medicaid is not a charity based system. It is a health insurance program provided by the government that is engineered to assist low-income citizens.
If are involved in an accident and do not have health insurance, you should go to the Utah office that operates the state's Medicaid office in order to discover if you qualify for Medicaid coverage. If you do qualify, Medicaid will cover your medical expenses as they are accrued.
Payment Arrangements With Health Care Providers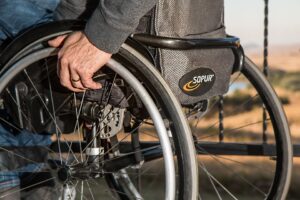 Some medical practitioners and chiropractors who are specialists in treating crash victims are aware that many of their patients do not have access to health insurance are willing to work for them using payment plans.
Certain providers will agree to treat a patient if the patient promises to pay for the costs of the procedures using the compensation from a settlement or personal injury case. In these cases, the provider will require the patient sign a personal injury lien which is then sent to the attorney of the patient. This lien is a contract between the provider and the patient which states the lawyer has to pay the provider using the money gained from a settlement or verdict in a personal injury lawsuit before the client receives any funds from the lawsuit.
Whatever your individual situation may be, if you are injured in an accident and are experiencing issues receiving medical treatment because of lack of health coverage, you should get in touch with a local Salt Lake City personal injury attorney who can advise you and help you find treatment under Utah law.
Car Crashes in Utah
In the state of Utah, someone is injured after being involved in a collision every 23 minutes. Not only that, but someone dies directly due to a traffic collision every 36 hours. You may think that it will never happen to you, but when it does, you will find yourself in a difficult situation where you are unsure of what to do next. Luckily, you can contact a skilled Salt Lake City car crash attorney to help you navigate the legal process and bring the at-fault party to justice after being injured in an accident. 
At Siegfried & Jensen, we pride ourselves in helping the residents of Utah recover after being injured in a car crash. If you or a loved one have been harmed due to a negligent driver, contact our law offices at (801) 845-9000 today.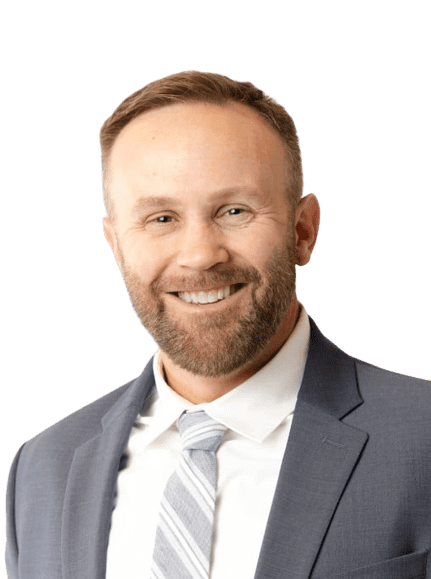 Content checked by personal injury attorney Todd Bradford. I worked for a small law firm in Utah County, where I handled various types of cases. My main focus was personal injury and I decided that is what I enjoyed doing the most. I rejoined Siegfried and Jensen in 2012 where my focus is solely on helping personal injury clients. I take pride in helping personal injury clients and enjoy serving them. If you need an attorney for auto accidents or injuries of any kind in Salt Lake City, UT, Ogden, UT, Spokane, WA, or Boise, ID, contact us.