Utah law mandates that owners of vehicles maintain a certain minimum level of auto insurance coverage on any car registered and driven within state borders. There are even sometimes coverage requirements applied for non-residents who operate a car inside the state for extended periods of time. Utah is what is known as a "no-fault" car insurance state. This essentially means that your potential options for filing a claim can be limited if you are injured in a car crash. We are going to discuss aspects of Utah's no-fault car insurance system, the minimum required auto insurance coverage in the state, and other factors that may affect your claim in a no-fault state such as Utah that practices a no-fault system.
No-Fault Car Insurance in Utah
Utah is one of about a dozen states that implement some kind of "no-fault" auto insurance system. Under a no-fault system, if you are involved in a car accident, your own car insurance coverage — referred to as "personal injury protection" (PIP) coverage in Utah — will pay for any medical treatment and other financial losses sustained by those covered under the policy, up to the set limits of the policy, despite who is at fault for the incident. However, with a no-fault claim, you are not able to receive compensation for your experienced pain and suffering or any other non-monetary damages resulting from the incident.
For the injured party to venture out of the no-fault system and file a third-party insurance claim or lawsuit against the liable driver — in order to recover losses for pain and suffering and other non-monetary losses — their injuries are required to meet a set threshold under Utah law. Utah's statutory thresholds will be discussed in further detailed later.
Utah mandates that all drivers have a minimum of $3,000 in no-fault — commonly referred to as "personal injury protection" or "PIP" — coverage. The Utah Division of Motor Vehicles states that no-fault insurance is required to be maintained continuously for all passenger vehicles, cars, or trucks, through the car's registration period in the event that:
The owner or operator of the vehicle is a resident of Utah resident; or

The owner or operator of the vehicle is a non-resident of Utah who operates a vehicle that has been physically present in the state for at least 90 days during the last 365 days (in this case, the non-resident operator is required to maintain no-fault insurance while the vehicle is present in the state).
It should be noted that Utah's no-fault auto insurance system is applicable to injuries resulting from vehicle collisions. However, it is not applied to vehicle damage claims. A claim for damage or the loss of a vehicle can be filed against the liable driver in Utah without any set limit.
The Utah Threshold for Filing Suit Against the At-Fault Driver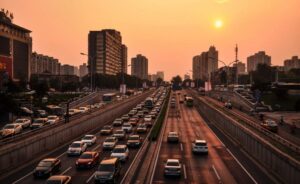 As previously mentioned, in order to venture out of the no-fault auto insurance claim system in Utah to pursue a claim against the at-fault driver who is responsible for the accident, your case is required to meet set threshold requirements.
In order to pursue a liability claim after being injured in a car crash in Utah, the injured party is required to have taken on at least $3,000 in medical expenses resulting from the collision. Either this or he or she is required to have suffered specific, serious conditions. In Utah, the types of injuries that qualify under this "injury threshold" include:
Permanent disability;

Permanent impairment;

Permanent disfigurement; or

Bodily dismemberment
In the event that your injuries qualify under one or more of these thresholds, you are not limited to a no-fault claim within your own insurance policy. You are allowed to file suit against the liable driver to hold them responsible for the incident through a third-party auto insurance claim or personal injury lawsuit. You can then pursue financial compensation for all types of losses, including pain and suffering and other non-monetary damages which are not available under a no-fault claim.
Now that you better understand the workings of no-fault auto insurance in Utah, let's discuss the state's requirements for different types of auto insurance coverage.
Minimum Car Insurance Coverage Requirements in Utah
In addition to the $3,000 personal injury protection coverage mentioned discussed earlier, if you are the owner of a vehicle in Utah, you are required to purchase and maintain:
$25,000 in liability coverage, per person, for bodily injury after an accident where you are at fault;

$65,000 total liability coverage per accident, when more than one party sustains a bodily injury after an accident where you are at fault; and

$15,000 per accident for property damage you cause in an auto accident.
Try to remember that if you are found liable for causing an auto accident, and the financial losses of the injured parties exceed the set limits on your auto insurance coverage — which is not entirely impossible if you are only covered for Utah's minimum coverage requirements — you may be personally liable for covering the difference out of your own pocket. 
Salt Lake City Area Vehicle Collisions
Someone is injured in a serious vehicle collision every day. Unfortunately, a majority of these auto accidents disrupt the lives of their victims, and in severe cases can even result in death. Victims who lost their lives in a collision will leave behind families who are forced to take on the financial burden of these crashes, covering medical bills and funeral expenses. In some cases, the surviving family can call a skilled wrongful death attorney in Utah to protect their legal rights after a deadly crash.
For over 30 years, Siegfried & Jensen's experienced car wreck lawyers in Salt Lake City have been helping the residents of Utah get back on their feet after losing a beloved family member due to the negligent actions of another driver. We have helped countless families win millions in their accident claims. If you have questions, call us today for a free, no-obligation consultation to discuss your case with a qualified professional.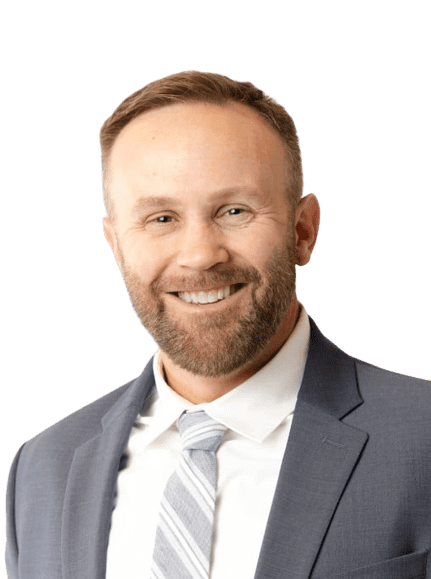 Content checked by personal injury attorney Todd Bradford. I worked for a small law firm in Utah County, where I handled various types of cases. My main focus was personal injury and I decided that is what I enjoyed doing the most. I rejoined Siegfried and Jensen in 2012 where my focus is solely on helping personal injury clients. I take pride in helping personal injury clients and enjoy serving them. If you need an attorney for auto accidents or injuries of any kind in Salt Lake City, UT, Ogden, UT, Spokane, WA, or Boise, ID, contact us.