A traffic accident is usually a very terrifying and stressful occurrence. So much chaos is going on around you and panicked, horrible thoughts keep running through your mind. No matter how scared or worried you may be, there are some vital steps that you will need to follow after a car accident in order to ensure the safety and protection of both you and your vehicle.
No matter if you were the one who caused the car accident or someone hit your car, the most important rule is to stay put! You must remain on the scene, or very nearby if the location of the crash is unsafe. Failing to pull your car over and exchange information with the other drivers involved after an accident will be penalized by fines, the loss of your driver's license, and quite possibly even jail time.
All of these consequences are avoidable, however, simply by doing what the law says that you should do after a car accident. That is, by pulling over and staying at the crash site or in a safe but nearby place. If you should ever find yourself on the victim's side of a hit-and-run accident, there are several important steps that you need to take.
If you or someone you love has been injured in a hit-and-run car accident in the state of Utah, you need to get in touch with a Utah car accident attorney as soon as possible. Any delay in seeking either medical or legal counsel could wind up costing you a fortune in damages.
Call the Police
It should go without saying that the first thing you should do after any car accident is to call the police and report the incident, as well as any known injuries. Law enforcement officers will take note of the accident scene and take your statement regarding what happened, as well as statements from any other people involved and any witnesses. If there is anyone who requires medical attention, they will immediately be treated or taken to a hospital. While you are waiting for the police to arrive, it is a good idea to take pictures and/or video of the accident scene and the surrounding area with your phone. When you are giving your statement to the police officer, try to recount as many details of the hit-and-run driver and of their vehicle as you can. What were they driving? Were you able to get the license plate number? Did you see what they looked like? Did they exit their vehicle at any point before they fled the scene? If so, how long did they stay? Did they say or do anything? All of this information will assist the law enforcement officers in tracking down the other driver. It is not unusual for a different officer who has heard the radio announcement to locate the damaged car and stop them shortly after the accident.
Call an Attorney
For the most part, car accident attorneys will handle each of their cases on a contingency basis. This means that they will not charge you an out-of-pocket fee or send you regular bills, but instead, they will receive a percentage of any financial compensation that they are able to get for you. If you do not win your case and receive any remuneration, then they do not get paid either. This means that they have an excellent motivation to do their very best work for you. A car accident attorney will also have plenty of practice when it comes to dealing with doctors, insurance companies, law enforcement officers, and other people who may be involved in your particular case. This is beneficial to you as a client because it means that they can quickly and skillfully glide through the necessary investigative procedures and the recovery process for you. A car accident attorney will also be able to instruct you on the best way to report the collision to your insurance company in order to make the most of any financial recovery to which the state says you are entitled.
Call Your Insurance Company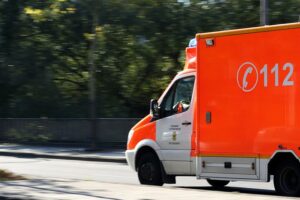 Even if you and the police are unable to identify the hit-and-run driver, you will still be legally required to get a hold of your insurance company and report the accident to them. If you have already retained the services of a car accident attorney, then he will most likely be able to make the call with you, or for you, if that is what you prefer. Your attorney is there to help you through this process. In the end, you will quite probably be using your uninsured motorist coverage in order to cover the costs of any damage that was done. In spite of what its name sounds like, uninsured motorist coverage applies to hit-and-run accidents such as yours, and not just to circumstances where the driver was known but happened to have no insurance. Unfortunately, uninsured motorist coverage is usually limited in scope, so it is generally a wiser idea to work with your car accident attorney, law enforcement, and your insurance company, in trying to figure out who the other driver was so that you may receive the full benefits of their insurance coverage.
Finding a Car Accident Attorney
Finding an experienced, caring, reliable car accident attorney is usually a bit more complicated than just picking a name off of the internet or calling the first phone number you see on a television advertisement. You need to thoroughly examine any car accident attorney that you may be considering hiring. It is imperative that you find out about their reputation, the number of cases that they have won and lost, whether they are someone whom you can trust to handle your case and will able to spend some time with, and how much experience they have in dealing with car accident cases, specifically hit-and-runs.
If you have been involved in a hit-and-run car accident, then you need to talk to a trained car accident attorney about your case. A car accident attorney will fight to get you the financial compensation that you are entitled to under the law. The car accident attorneys here at Siegfried & Jensen have over thirty years worth of experience in helping victims recover from life-changing auto accidents and making sure that they collect the maximum amount of financial compensation for their losses. Our clients are our family and we always do our best to get what is best for you. If you would be interested in a free consultation with one of our personal injury attorneys regarding your case, then please reach out to us by calling 801-598-1218 today.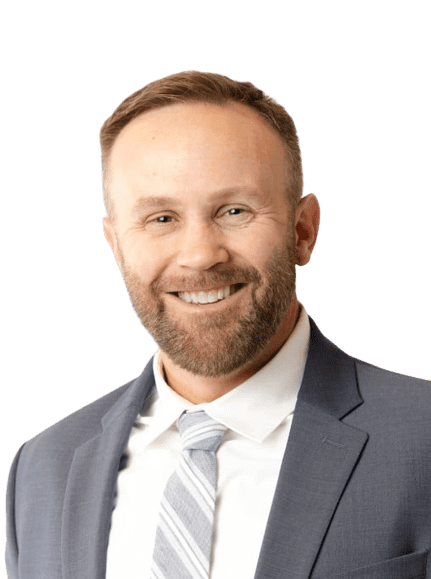 Content checked by personal injury attorney Todd Bradford. I worked for a small law firm in Utah County, where I handled various types of cases. My main focus was personal injury and I decided that is what I enjoyed doing the most. I rejoined Siegfried and Jensen in 2012 where my focus is solely on helping personal injury clients. I take pride in helping personal injury clients and enjoy serving them. If you need an attorney for auto accidents or injuries of any kind in Salt Lake City, UT, Ogden, UT, Spokane, WA, or Boise, ID, contact us.