When a pedestrian is struck by a car, their primary legal claim will probably be against the driver of the car that hit them. However, depending on the circumstances of the accident, he or she may be able to also file a claim against the municipality or city where the crash took place if unsafe roads or traffic control devices — such as traffic lights or signs — contributed to the incident. After providing some preliminary information, we are going to discuss both of these potential claims in a bit more depth.
Immediately Following the Accident
If you are harmed in kind of car crash, you should always contact the police, document the scene of the accident as well as the vehicle that hit you, take down the names of witnesses, and contact your insurance provider.
Receiving Medical Treatment
If you are in pain after being struck by a motor vehicle, you should always seek immediate medical attention. If the pain is particularly severe, you may even need to take a trip to the emergency room. Whatever the case, you should seek your primary care provider as soon as you can following a crash. You shouldn't wait. Insurance adjusters — as well as the court — will often assume that if you did not seek immediate medical help after the incident, you were not seriously injured. Because of this, it is important for your health, as well as your legal rights, to receive proper medical help and get all sustained injuries and medical treatment documented in your medical records. 
Who Pays For Your Medical Expenses?
In the state of Utah, who pays for your immediate medical bills following a vehicle accident will be your insurance company through your no-fault insurance coverage. No-fault states, such as Utah, require that all drivers maintain no-fault coverage through their auto insurance provider so that, in the event of an accident, they will be able to have their treatment covered up to the limit set on the policy. If the injured party decides to file suit against the at-fault party, and he or she wins their suit, this money will be repaid to the insurer.
Filing an Injury Claim Against the Driver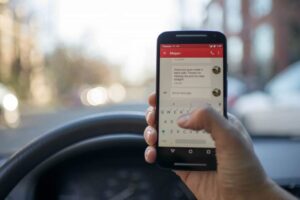 When a pedestrian is struck by a motor vehicle, the driver of the car that struck the pedestrian is often — however, not always — considered to be responsible for the incident, even in the case that the pedestrian was not using a designated crosswalk.
This is because the negligence and traffic laws in Utah require that drivers pay attention to their surroundings and heed hazards on the roadway. A pedestrian would definitely qualify as a roadway hazard. Essentially, other motorists have a legal duty to see and avoid hazards on the road and provide for the safety of others.
If a driver hits a pedestrian using a crosswalk, the crash will almost always be the fault of the driver. A driver who strikes a pedestrian in a crosswalk will have next to no chance of avoiding responsibility. Even if the pedestrian was not using a designated crosswalk when he or she was struck, the pedestrian will still likely have a strong chance of winning the case as long as he or she was paying proper attention to the roadway and not simply run out into the road leading up to the accident.
However, a pedestrian does not have the right to go into the street and have cars stop for him or her if the pedestrian is not using a designated crosswalk. In the state of Utah, jaywalking is illegal. The pedestrian is required to use common sense. If a pedestrian crosses the street other than in a marked crosswalk and was not paying proper attention or using common sense, the pedestrian is likely to lose their case against the driver.
Filing a Claim Against the Local Municipality
Certain auto-pedestrian accidents may be found to be the fault of the city or township due to the layout of a street or because of inadequate traffic control devices such as traffic lights or stop signs. We are going to discuss a few examples of when a municipality could be held liable for an auto-pedestrian crash.
A broken traffic light would be a fairly obvious example. If, for some reason, both the pedestrian and the oncoming vehicle have green lights, and the pedestrian crosses the street without seeing that the oncoming vehicle also has a green light, then a negligence claim against the city could be possible.
However, if the pedestrian sees that the oncoming vehicle also had a green light and still chose to cross, then he or she would not have a strong chance of having a successful case against the city.
A poorly located crosswalk could also be another example of municipal negligence. Imagine that there is a crosswalk located right past a curve on a busy roadway and that there is no street sign to alert oncoming vehicles that a crosswalk is located just beyond the curve. This is an example of poor municipal planning, and it would be deemed a safety hazard. Drivers would come barreling over the curve without knowing there is a designated crosswalk coming up very shortly.
Pedestrian Accidents in Utah
Pedestrian accidents are on the rise in the state of Utah, with a marked 15 percent increase from 2010 to 2011.
Out of 866 pedestrians who were hit by a motor vehicle, 770 were injured while 32 were killed. Pedestrians are vulnerable to being injured in these vehicles due to lack of safety mechanisms in place and their disadvantage in size when compared to even a smaller passenger vehicle. Whatever the case, pedestrians may be eligible to regain lost compensation and recover after a terrible crash by contacting an experienced Salt Lake City pedestrian injury attorney. 
The team at Siegfried & Jensen has helped thousands of victims recover after being injured by a countless driver, helping them regain lost compensation that is worthy of their injuries. If you or a loved one has been harmed in an auto-pedestrian accident, call us today at (801) 845-9000 to discuss your case with a qualified legal professional.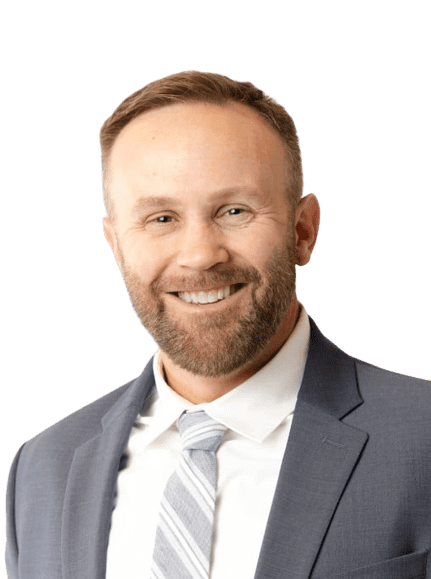 Content checked by personal injury attorney Todd Bradford. I worked for a small law firm in Utah County, where I handled various types of cases. My main focus was personal injury and I decided that is what I enjoyed doing the most. I rejoined Siegfried and Jensen in 2012 where my focus is solely on helping personal injury clients. I take pride in helping personal injury clients and enjoy serving them. If you need an attorney for auto accidents or injuries of any kind in Salt Lake City, UT, Ogden, UT, Spokane, WA, or Boise, ID, contact us.