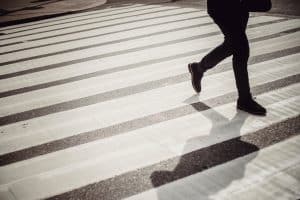 In April 2023, a man was critically injured in Midvale, UT, after being hit by a truck. According to Desert News, the man was about halfway through a crosswalk when the truck drove through a red light and struck him. Experts have investigated the incident and believe sunlight may have played a role.
Utah Pedestrian Accidents Cause Serious Injuries
The Utah Department of Public Safety reported that 782 pedestrians were involved in crashes during 2021. When a person is hit by a truck, the results are usually devastating for the pedestrian.
According to that same report, pedestrians made up 13 percent of all crash-related fatalities. Pedestrians who survive being hit by a truck can be left with painful, life-altering injuries.
Injuries commonly sustained by victims of pedestrian accidents include the following:
Lacerations
Internal organ damage
Back injuries
Loss of a limb
Scarring and disfigurement
Being hit by a truck or another vehicle is a traumatic experience. In addition to physical injuries, pedestrians may suffer emotional and psychological harm. Symptoms may include insomnia, depression, and post-traumatic stress disorder (PTSD).
Causes of Pedestrian Truck Accidents
Truck drivers must attend driver's courses, take safety classes, and pass a test before being allowed to drive a semi or tractor-trailer. As a pedestrian, you rightly expect truck drivers to be trained professionals who obey the rules of the road.
Unfortunately, this is not always the case. Most truck accidents are the result of driver error. In other situations, the trucking company that employs the driver may be fully or partially to blame for the accident.
The following are some of the many causes of pedestrian truck accidents:
Distracted driving: Truck drivers may be distracted by texting, talking on the phone, looking at their phones, eating, or engaging in other dangerous driving behaviors
Drowsy driving: A truck driver may start work early in the morning and work long hours to meet delivery deadlines
Speeding: In an attempt to make it home early or make deliveries on time, truck drivers may drive well over the posted speed limit or overdrive weather conditions
Drunk driving: In Utah, it is illegal for drivers with a CDL to operate a motor vehicle when their blood alcohol level (BAC) is .04 or higher
Reckless driving: Failing to stop or yield, turning without signaling, passing in a no-passing zone, and other reckless driving actions can lead to pedestrian accidents
Lack of training: Short-staffed delivery companies may rush to hire more drivers without taking the time to properly train them or thoroughly check their credentials
Vehicle malfunction: When trucking companies fail to perform regular maintenance on their fleets, the result can be tire blowouts, faulty brakes, burnt-out headlights, or other vehicle malfunctions
Establishing Liability When a Truck Driver Hits a Pedestrian
According to Utah state law, anyone who contributed to your accident could be found liable for damages.
In pedestrian accidents involving trucks, liability could be pinned on one or more of the following parties:
The driver: If there is evidence that the driver was speeding, under the influence of drugs or alcohol, distracted, or negligent in some other way, then he could be liable for the accident.
The trucking company: Trucking companies are responsible for maintaining their trucks and for the actions of the people they employ. In most accident cases involving semis or tractor-trailers, the trucking company will be financially liable for the accident.
A government entity: In some situations, a government entity may be held responsible for an accident involving a pedestrian. For example, if a poorly maintained road or malfunctioning traffic signal contributed to the incident, the pedestrian may have a case against the city.
Shared liability: Although drivers are typically found solely responsible in accidents involving pedestrians, there are some situations where pedestrians may be held accountable or partially at fault, such as when ignoring or disobeying traffic signs, walking while distracted, or entering a roadway while drunk.
Damages Available to Pedestrians Injured in Truck Accidents
As a pedestrian struck by a truck or another motor vehicle in Midvale, around Salt Lake City, or anywhere in Utah, you may be entitled to compensation for damages you incurred due to the accident. These may include the following.
Medical expenses
A pedestrian hit by a motor vehicle may sustain severe injuries that require extensive medical care. You should not have to pay for the cost of your medical treatment out of pocket.
Some medical expenses you may be compensated for are:
Ambulance rides
Doctor's visits
Surgeries
Diagnostic testing
Prescription medications
Medical devices (canes, wheelchairs, braces, etc.)
Some victims may sustain injuries so severe that they require in-home health care and assistance with daily activities. The cost of these services may also be included in a legal claim.
Lost wages
The injuries you sustained in a pedestrian accident may prevent you from returning to work for weeks or even months. When you have to miss time away from your job because of harm caused by someone else's negligence, this loss of income can be included in your personal injury claim.
You may be entitled to money for:
Lost wages, salary, or self-employment income
Insurance benefits
Bonuses and commissions
Vacation days and more
If your injuries prevent you from ever returning to your previous career, you may also claim damages for loss of earning capacity.
Pain and suffering
These types of damages are awarded to compensate for the physical pain and emotional suffering that you have endured as a result of the accident and your injuries. In Utah, pain and suffering damages are typically put into a broader category referred to as "non-economic damages."
Factors considered when calculating pain and suffering damages include the following:
The extent of your injuries
How your injuries have impacted your daily life
Whether your injuries resulted in permanent disfigurement
The amount of physical and emotional pain the accident has caused you
Whether your injuries are long-term or permanent
Here to Help After Your Utah Pedestrian Accident
After being injured in a pedestrian accident, the last thing you should have to worry about is filing a claim or lawsuit. The pedestrian accident attorneys at our law firm will work hard to investigate your case, file your claim, and help you obtain maximum compensation for your losses.
If you or someone you love was harmed in a pedestrian accident, give Siegfried & Jensen a call. Our law firm has decades of experience helping accident victims in Utah recover top compensation for their injuries.
Let us get started on your case today. Call us at (801) 845-9000 or complete the contact form to schedule a free case evaluation.