Utah's Medicaid Fraud Control Unit has recovered and average of $11M per year for the time period 2007 – 2011.
Other states with similarly sized recovery programs recouped an average of $3M annually for that time period.
Why does this matter?
Because Medicaid fraud affects all of us — individually as consumers of Medicaid services and as a community that collectively pays the Medicaid bills.
Medicaid Fraud Costs the U.S. Billions of Dollars a Year
Each year, U.S. consumers, businesses, and governments spend more than $2 trillion on healthcare. At least 3% of that spending ($68 billion) is lost to fraud.
Given that state governments alone spend many billions of dollars a year on Medicaid programs, it's reasonable to assume that there are billions of dollars in Medicaid fraud.
Medicaid fraud takes many forms. The most common are —
Billing for services not provided
Double billing
Billing for phantom visits
Billing for more hours than there are in a day
Falsifying credentials
Substitution of generic drugs
Billing for unnecessary services or tests
Billing for more expensive procedures than were performed
Kickbacks
False cost reports
Each state has a Medicaid Fraud Control Unit whose mission is to protect the integrity of the Medicaid Program by investigating and prosecuting fraud cases.
Utah Stands Up To the Big Guys
Utah's Unit has been more successful that its peers because of its aggressive approach in going after the big guys — the drug companies who hide important safety information from physicians and patients and who engage in illegal marketing.
A list of pharmaceutical companies who've been held accountable includes Abbot Laboratories, Novartis, Bristol-Myers, Aventis, Merk, Eli Lilly, and GlaxoSmithKline.
Siegfried & Jensen is proud to have been a partner with the Attorney General's Office in helping to recover $24M from Eli Lilly for its "off-label" marketing and withholding of information about the anti-psychotic drug Zyprexa®.
Our attorneys are no strangers to going after bad corporate citizens. For years we've been committed to holding big corporations accountable for the harm they do when they put profits before safety.
If you've been hurt because a corporation put their profits before your safety –whether it was because of a medication, a vehicle, or something else entirely– you need someone who can help you use the legal system the way it was intended. Contact us today for a free, no pressure consultation. We're here to help.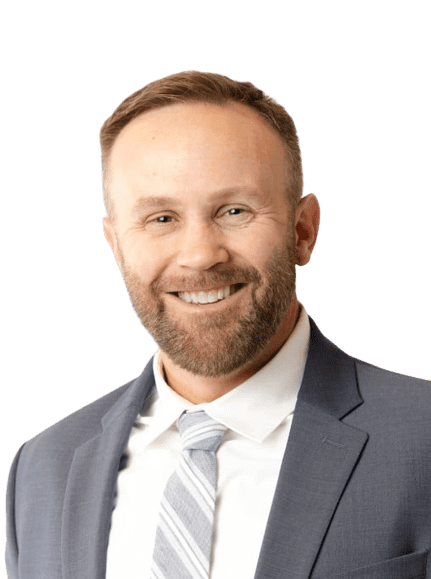 Content checked by personal injury attorney Todd Bradford. I worked for a small law firm in Utah County, where I handled various types of cases. My main focus was personal injury and I decided that is what I enjoyed doing the most. I rejoined Siegfried and Jensen in 2012 where my focus is solely on helping personal injury clients. I take pride in helping personal injury clients and enjoy serving them. If you need an attorney for auto accidents or injuries of any kind in Salt Lake City, UT, Ogden, UT, Spokane, WA, or Boise, ID, contact us.