Statistics on Side Impact Collisions
According to stats provided by the Insurance Insitute for Highway Safety (IIHS), in 2016, there were 5,866 deaths from single passenger vehicle and multi-passenger vehicle T-bone crashes. This figure represents 25 percent of all fatal car crashes that year. In fact, it was the second most lethal type of accident, out-ranked only by head-on crashes which made up around 54 percent of all deadly crashes in 2016. 
Why Are Side Impact Collisions So Deadly?
When a car is hit on the side, there is less protection for occupants from the impact of the crash. Seatbelts and other safety restraints may not be sufficient to protect those within the car from the collision. Luckily, most automakers have installed side airbags in order to offer protection to passengers and rivers. However, even these new safety measures aren't always adequate to save someone's life, prevent tragic injuries, or at least only lead to a low-impact accident.
Why Do Side Impact Collisions Happen?
There are some key reasons that side-impact crashes take place. Some of the more prominent examples include:
A car that runs a red light and hits or is struck by a car moving in a perpendicular direction;

A distracted motorist — who is texting or using a phone — is not paying attention to the road and hits another car in the intersection;

Failing to yield the right-of-way;

An intoxicated driver who makes poor decisions;

A driver who does something reckless at an intersection; and

Malfunctioning traffic signals that cause drivers to disregard traffic laws.
It is also likely that poor weather that impairs visibility and increases stopping distance can cause a side-impact crash. That is why it is crucial to drive slowly and be careful in poor roadway conditions.
Proving Fault in a T-Bone Crash
In many cases, driver error is pretty straightforward due to how the T-bone happened, and the other driver may even admit liability. However, in the most common side-impact scenarios — where the driver hit your vehicle or cut in front of you, forcing you to hit the other car — the other party may claim that he or she had the right-of-way.
It Starts At the Scene.

The rules for a T-bone are mostly the same as other accidents: call the police, gather contact information from those present,

do not

admit liability, and document the scene and damages if possible. 

Traffic Signals.

If there are doubts about the traffic signal — when the other driver claims the right-of-way while you had a green light — you should keep in mind the time of the crash. While not foolproof, it is possible that in certain situations to compare the time of the crash with the programming for the traffic signal. The time can be used to trace back the programming for the signal and determine who had the green light. While this is not perfect, it can offer your lawyer another tool to show that you aren't liable for the accident. 
Vehicle Defects
A usual concern in cases involving side-impact crashes is due to the many manifestations of defective components. The other driver could have run the red light due to brake failure — but, is this a problem with the manufacturer, the driver for failure to maintain the car, or the auto shop that inspected the vehicle? Maye the injuries were so severe that the crash broke a seat belt or damaged the side-impact airbags. In this situation, you could file a claim against the manufacturer or auto shop as involved parties that may share some liability for the crash and the resulting injuries.
How a Car Crash Lawyer Can Help
If you were injured in a T-bone crash that was caused by another driver's negligence, a lawyer can help you hold the at-fault party accountable for their role in the accident. We will make the case that the evidence from the accident shows the negligence or disregard of the rules of the road on part of the other party. We will then seek damages to cover the costs of your medical bills, vehicle repairs, and other losses resulting from the incident.
Salt Lake City T-Bone Crashes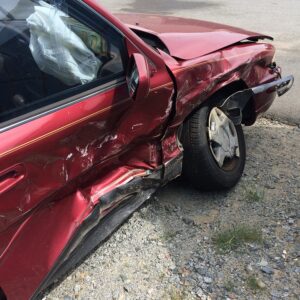 When someone is injured in a side-impact collision, they are posed with significant risk. T-bones have been shown to be particularly deadly, accounting for 18 percent of all deadly traffic accidents, while only making up 13 percent of all accidents in the United States. According to the National Transportation Highway Safety Administration (NHTSA), nearly 8,000 people are killed in side-impact crashes every year. Even more, these have increased in recent years. 
After being injured in a T-bone accident, you are likely to sustain significant injuries as a result. They will likely require extensive medical visits and costly procedures. This is hard enough alone, but some victims are unable to return to work and support themselves as they once could. This puts more stress on an already frustrating situation. Victims should reach out to a trained Salt Lake City T-bone collision attorney immediately after a side-impact crash. 
The expert legal team at Siegfried & Jensen has been helping the people of Utah for over 30 years recover after a T-bone collision, and we have a proven track record helping our clients. We have recovered millions over the years, and we can use our expertise while working on your case. If you or a loved one has been injured in a side-impact crash caused by another driver, contact our law offices today at 801-845-9000.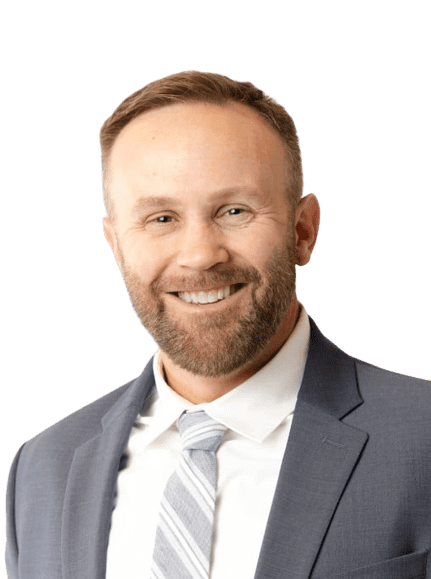 Content checked by personal injury attorney Todd Bradford. I worked for a small law firm in Utah County, where I handled various types of cases. My main focus was personal injury and I decided that is what I enjoyed doing the most. I rejoined Siegfried and Jensen in 2012 where my focus is solely on helping personal injury clients. I take pride in helping personal injury clients and enjoy serving them. If you need an attorney for auto accidents or injuries of any kind in Salt Lake City, UT, Ogden, UT, Spokane, WA, or Boise, ID, contact us.