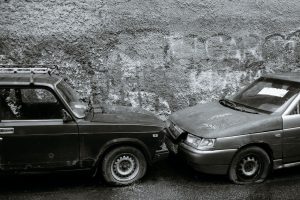 According to Utah's 2021 Crash Statistic Summary, there were 26,441 injuries from vehicle accidents in the state. While some incidents involved high speeds and intense force, many collisions occurred at lesser impact levels. These low-impact crashes generally occur at speeds under 15 miles per hour. Persons involved in these accidents may not follow through with emergency treatment or consider the potential for serious injury. Unfortunately, the damages at low impacts can be substantial.
A thorough medical exam is essential as a precautionary measure. The number of bodily harms that have a delayed onset is surprising to victims. After a car crash, take the time to consult with an attorney. There could be many health-related and legal concerns that are not initially known. Siegfried and Jensen is a trusted and accomplished law firm with years of experience handling car accident claims.
What Are Types of Low Impact Accidents?
The circumstances leading to collisions are highly variable, but these are examples of how and where low-impact situations occur:
Rear-end collisions on roadways
Traffic merges in multi-lane areas
Lane change accidents at intersections
Collisions near pedestrian crosswalks
School zone accidents
Many of these accidents occur due to driver distractions that take the focus off the tasks at hand. Drivers are responsible for their actions while operating a vehicle. There are external matters that divert a driver's attention that do not meet the criteria for willful disregard of driving duties or traffic safety laws. However, most distracted driving accidents happen as a result of poor driver choices that violate laws.
Texting While Driving
A growing factor in low-impact accidents is the use of wireless communication devices. Utah law is explicit about refraining from texting while driving. Only a few exceptions apply because the issue of distracted driving while operating a motor vehicle presents untold public safety hazards.
How Are These Accidents Misunderstood?
The term low impact seems to suggest that less damage occurs in crashes of this type. This is a troubling mischaracterization of accidents that can have debilitating aftermath. The truth is that accidents at all speeds and levels of impact can be serious and injurious. While insurance companies tend to downplay these sorts of collisions, victims have a tendency to do the same. There is an established mindset of worrying more about the property involved than people.
What Are Common Injuries?
Injuries in low-impact accidents can mirror a crash at a higher velocity. These are injuries that happen at slow speeds:
Lacerations and contusions
Concussions
Whiplash
Bone fractures
Spinal column injuries
Traumatic brain injury
There is growing evidence that whiplash leads to increased cervical instability. This can trigger many concerning health conditions as spinal nerves are the conduit of bodily system functions. If any injuries are permanent, you could need lifetime treatment and medication. You may also need rehabilitative therapies to relieve pain and relearn ways to function.
If neck injuries (including whiplash) are severe, your previous employment may not be a viable option. An attorney looks at the sum of your losses (current and future) and calculates damages based on the realities present in your life moving forward.
Should You Get Emergency Treatment?
If you are not initially symptomatic after an accident, this doesn't necessarily mean you've escaped injury. Your medical condition could develop gradually or may emerge as a crisis event. If you feel unwell, it is essential to follow through with emergency treatment either at the accident scene or later after the event. Undetected injuries too often lead to deteriorating health issues. Early detection of any medical condition is vital to your well-being.
How Do Utah Car Insurance Claims Work?
Utah is a no-fault insurance state. Your insurance pays for your medical expenses and financial losses up to a policy's set limits. All drivers are required to carry a minimum of $3,000 worth of personal injury protection. You must meet specific threshold requirements to proceed with a liability lawsuit against another driver.
Filing an Injury Suit
You must have at least $3,000 of medical expenses related to your injuries in an accident. Additionally, you must have suffered a specified level of harm to sue for damages, which includes at least one of these types of damages:
Permanent physical impairment
Permanent disability
Disfigurement
Dismemberment
If you qualify to file a lawsuit, you can recover for all types of losses. Damages related to pain and suffering can be significant. Often, it is intangible losses that have profound effects on a victim's life. Don't let the high bar for a personal injury case deter you from speaking with us. Each accident case is unique, and you don't want to lose your chance for compensation by not acting. One call or message gets the process started.
Do You Need To File a Personal Injury Lawsuit?
Insurance companies are not above obfuscating factual details and claiming that serious injuries don't occur at a low impact. They know the truth, yet they leverage the complexities of these cases to gain favorable outcomes. If an injury at the hands of a neglectful driver causes you pain and suffering, it may be necessary to file a personal injury lawsuit to cover your losses, both current and future.
While making a damage claim requires substantive proof, no insurance company should attempt to usurp your right to a fair recovery. As injury attorneys, we see to it that your interests are safeguarded.
What Damages Are Recoverable?
You have the legal right to seek a damage recovery for both economic and non-economic damages when someone's negligence causes you harm.
Economic Damages
These are recoverable economic damages:
Medical expenses
Lost wages
Physical therapy costs
Long-term rehabilitation expenses
Property damage
These are based on tangible monetary losses.
Non-Economic Damages
These are recoverable non-economic damages:
Pain and suffering
Psychological distress
Emotional trauma
These are based on intangible losses related to a diminished quality of life.
How Is Fault Determined?
Fault determinations are challenging in low-impact accidents. Insurance companies don't want to recognize injuries in these cases, so they conveniently ignore damage claims as inconsequential. An attorney won't let an insurance company get around the facts to satisfy its bottom line. We conduct investigations and do the legal research necessary to prove your case.
Comparative Negligence
Utah follows the comparative negligence system that includes a 50% at-fault bar. Each party in a personal injury case is assigned a percentage of fault. Damages are split according to these fault designations. A plaintiff's fault in an accident cannot exceed 50%, or there is no legal right to a recovery.
Find an Attorney Who Understands Your Situation
A low-impact car accident is rarely as benign as it first appears. At the moment of impact, adrenaline surges and sometimes suppresses significant physical damage. A few hours, days or weeks later, you may notice something isn't right as symptoms surface. Depending on the issue, you may need emergency or other medical treatment. Never delay getting care. Some traumatic injuries, such as bleeding inside the body or head, can be life-threatening.
The attorneys at Siegfried and Jensen represent people involved in all types of car accidents and understand that situations evolve in unlikely ways. When the careless actions of another person injure you, you have a legal right to compensation. Your case matters, so get in touch for a free evaluation. Protecting your rights is what we do.