Individuals who are involved in automobile accidents often have various questions regarding their legal obligations and options. What are victims required to do after accidents? How quickly are they required to complete these tasks? Quite often, one of the biggest concerns accident victims have is how and when they should contact the insurance company of the at-fault driver.
When victims contact insurance companies in the aftermath of car accidents, they are often asked to give a recorded statement regarding the circumstances of their accidents. This is a critical time for victims, one which can have a major impact on their ability to collect compensation for their damages and injuries.
Before making any contact with the at-fault driver's insurance company, victims can benefit immensely from consulting with a personal injury attorney. The very last thing a victim needs is to have their legal rights forfeited by making an inaccurate statement.
Why Do Insurance Companies Record Statements From Victims?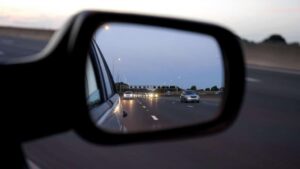 Soon after an accident occurs, the at-fault driver's insurance company may reach to the victim and ask if they can record the conversation. Although it may seem innocent enough to provide answers to their questions, the insurance companies often take these statements for two very specific reasons.
The first reason why insurance companies engage in recorded conversations with victims is, innocuously enough, to find out what happened in the accident. Insurance companies often record statements from both the at-fault driver and the victim to sort out details of the incident.
The second reason why insurance companies record conversations is to find ways in which they can reduce their liability or deny your claim entirely. Insurance companies will investigate how the accident happened, what damages resulted from the accident, and the extent of injuries in which you sustained. Quite often, your answers will be compared to the answers given by the other driver's. For this reason, it is best to refrain from making certain statements in order to protect your legal rights.
Things I Should Avoid Saying To Insurance Companies
The questions asked by insurance companies are often best answered by experts and medical care professionals who are qualified to provide them with conclusive answers. For example, the insurance company may ask you what types of injuries you sustained. Although this may seem like a simple and straightforward question, you may not know the full extent of your injuries. The statement you provide to the insurance company may be incomplete. The insurance company will ask you this question and record your answer, in order to reduce the amount of monetary repayment to which you are entitled.
Statements provided to the insurance company can be used against you in court, should you decide to file a personal injury lawsuit against the at-fault driver. They may ask how fast you and the other driver were traveling, if there were any evasive maneuvers you could have done, how the vehicle was damaged, or if you had any prior injuries worsen from the accident. Under no circumstances should you volunteer to provide more information than what is asked of you. When engaging in conversation, it is best to remember that the other insurance company is looking for any information they can use against you. The insurance company is attempted to pay out as little as possible or deny your claim altogether. The insurance company's attorney can attempt to argue against your injuries and damages by saying they are extremely minor or non-existent.
Rather than speaking to the at-fault driver's insurance company right away, you should hire a personal injury attorney, who will help to protect your legal rights and aid you when in contact with insurance providers.
Is It Ever A Good Idea To Speak To The Insurance Company Before Speaking With An Attorney?
In most cases, you will want to speak with an attorney before contacting the at-fault driver's insurance company. In fact, you are not legally required to speak to the other driver's insurance company at all. In cases where the at-fault driver clearly lied to their insurance company or refuses to speak with them regarding the accident, you may want to contact them to explain the situation. Not doing so will drastically delay the entire claims process and delay your ability to obtain compensation for your injuries and damages.
Ideally, you will want to consult with a personal injury attorney who can contact the insurance company on your behalf. Anything you say to the insurance company can be used against you in court and have a major impact on the value of your claim. Instead, you will want to contact an attorney and your own insurance company before ever reaching out to the other driver's insurance.
A Utah Car Accident Attorney Can Help You
If you were injured in a car accident caused by a negligent or reckless driver, it is imperative for you to contact a personal injury attorney as soon as possible to help you with your claim. Working with an experienced and reputable attorney will improve your chances of recovering full and fair restitution for your injuries and damages. Victims are able to obtain compensation from the at-fault driver's insurance company for damages like:
Lost wages;
Medical expenses;
Mental anguish;
Property damage; and
Loss of consortium.
In some cases, especially those where extreme negligence is present, victims may be able to obtain punitive damages in addition to compensatory damages. Working with an aggressive attorney from Siegfried & Jensen will ensure you are repaid to the fullest possible amount for your case.
Our law firm has over 30 years of experience helping 35,000 victims secure over $850 million in damages for their injuries and damages. You can contact our law firm by calling (801) 845-9000 to schedule a free, no-obligation, case evaluation at your earliest convenience. With four offices located throughout Utah, victims are able to find the office closest to them for their legal matters. If you were injured by a negligent or reckless driver in Utah, don't wait to call. Contact us as soon as possible to get started on your case.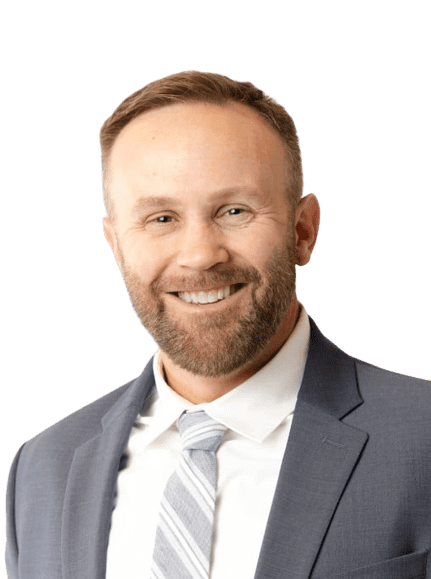 Content checked by personal injury attorney Todd Bradford. I worked for a small law firm in Utah County, where I handled various types of cases. My main focus was personal injury and I decided that is what I enjoyed doing the most. I rejoined Siegfried and Jensen in 2012 where my focus is solely on helping personal injury clients. I take pride in helping personal injury clients and enjoy serving them. If you need an attorney for auto accidents or injuries of any kind in Salt Lake City, UT, Ogden, UT, Spokane, WA, or Boise, ID, contact us.